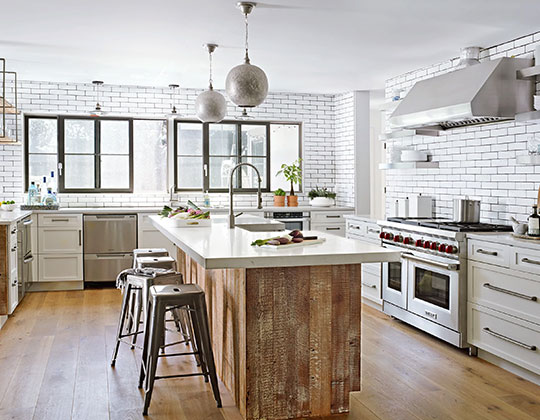 Hanseceramictile.com is one of the most reliable wholesale subway kitchen tiles vendors in Foshan China, manufacturing high quality tiles at low subway kitchen tiles prices.
Subway Kitchen Tiles designs contain

9 colors

,

4 finishes

,

3 features

and

3 sizes

,

10 subway kitchen tiles

in total.
All the hot selling cheap subway kitchen tiles products are of strict quality and produced by standardization of the management.
Buy cheap Hanse subway kitchen tiles for sale to add a touch of taste and personality to your house now!
In addition, gorgeous subway tiles and kitchen tiles are available at Hanseceramictile shop. If you are looking for wholesale subway tiles or wholesale kitchen tiles designs, you are at the right place!
Hanse - the professional Foshan China subway tile manufacturer & supplier will continuously wok on improving the designs of our subway tiles to ensure that you get the best import subway tile products for your project!
Hot Products
Related Search
Subway Kitchen Tiles - Timelessness Classic Tiles For Kitchen Wall & Floor
Subway Kitchen Tiles also named Metro Kitchen Tiles, are everywhere on the back of the kitchen counter or on the entire wall, on the kitchen floor, and may exist for a long time. Ever more than 100 years ago, it was widely used on subway walls in international metropolises. Pure-colored rectangular tiles have become a symbol of a true timeless classic. Nowadays, Subway Tiles is still widely used in classic and modern indoor and outdoor layout One, especially in every corner of the kitchen. Metro tiles for kitchen are a super versatile format that provides good texture to kitchen walls and blends well with other kinds of ceramics. Metro tiles provide a wide range of design options for the kitchen. You can combine white or gray tiles with colored tiles into a scatter pattern, colored tiles can be used to place zigzag patterns and stripes on the kitchen wall.
See All Subway Kitchen Tiles Products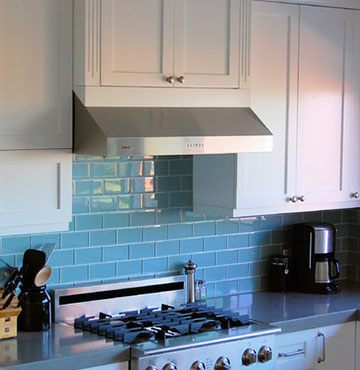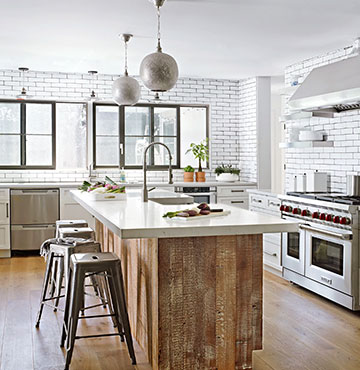 Why Use Subway (Metro) Tiles In Kitchen?
The subway tiles has become the most common kitchen wall tile, whether it's used on front walls or splashback. So why do so many people choose subway tiles in kitchen decoration? What are the characteristics of subway tiles compared to other types of kitchen tiles?
The subway tile for kitchen, a master key: The metro tile is very easily combinable with other products in kitchen. Do you want a retro atmosphere reminiscent of the Parisian bistro effect? Use a cement floor tile floor with your metro tiles on your wall splashback. You can also put a black and white checkered floor tile. Play with the shapes and colors of the cement tile while leaving your wall in white, beige or black. Its beveled relief will give relief to your wall section while remaining discreet.
The subway tile in all its splendor: It is indisputable that the tiling of the metro brings any interior decoration a touch of elegance and character. Its bevelled edges make it unique and despite its great age, it is nothing outdated. The subway tiling makes it possible to bring an original note to the home, and to the well-tempered personality. Available in different formats, it is adorned with sumptuous tones in order to integrate into all universes.
Metropolitan-style cuisine: To make the kitchen a station where you like to stop, the metallized ceramic subway tiles are worth their weight in gold. Splendid in a kitchen open to a bright living room or in a loft, it combines as well with steel as with noble woods. To be placed on the wall, on the credenza, on worktops, metropolitan tiling can also be chosen in more traditional tones, from white to black, from red to midnight blue: everyone's favorite!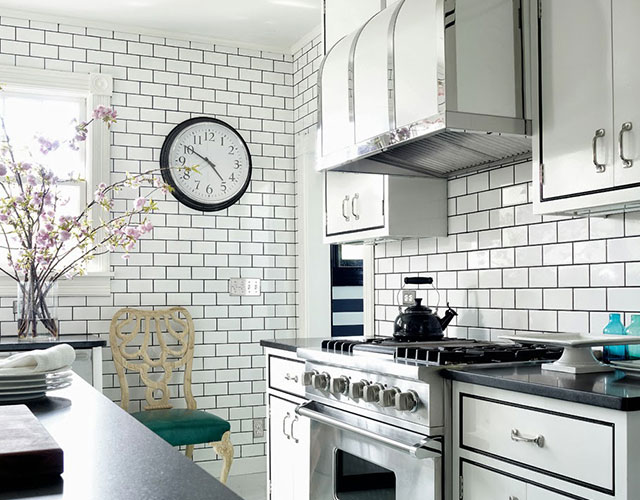 Gorgeous Subway Kitchen Tiles Wholesale & Manufacture
In Hanse-China's leading tile maker, there are a variety of subway kitchen tiles sold at the lowest factory prices. Our subway tiles for kitchen have many outstanding colors and glossy surfaces that give the room a special flavor. Despite being raised to the classic level, our subway kitchen tiles have been updated and available in multiple finishes, such as more bumpy finishes, straight or uneven joints, glossy, matte, cracked metro tiles. Colored subway kitchen tiles can be used to lay zigzag patterns and stripes on the wall. You can decoratively combine the narrow tiles with large format single-colored tiles and pattern tiles. Small kitchens are given depth and visual spaciousness by glossy metro kitchen tiles. Shop cheap kitchen subway tiles here to your satisfaction!
Benefits of Hanse Subway Kitchen Tiles

Excellent quality, rugged and durable, long life
Anti-fouling, mildew resistance, easy to clean and maintain
Various patterns, sizes, colors and materials to choose from
Lowest factory direct price guarantees profitable customers
OEM according the client's quality standard and package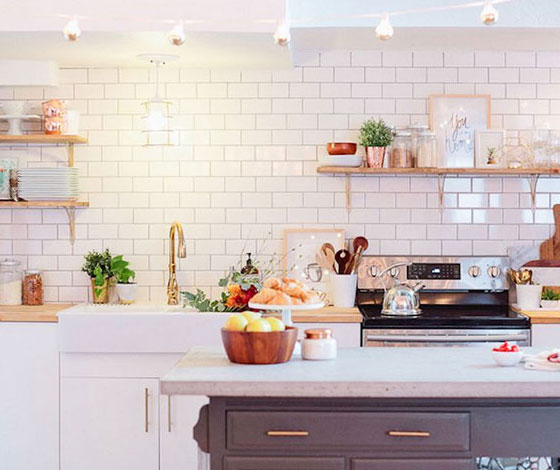 How To Lay Subway Tile To Create A Unique Style In Your Kitchen?
Using multiple laying patterns to create unique style
The subway tiles lend themselves easily to the graphic style in the kitchen. Whether you choose to create a fresco using two shades of tiles, or prefer an atypical geometric pose, imagination is your only limit. The advantage with this coating is that it lends itself to original poses. If the classic metro tiling is staggered, nothing prevents you from arranging it differently, horizontally, in chevron or even diagonally. Kitchen Subway tiles can be tiled in various ways: Crossed lines, stacked and combined, traditional herringbone, I-shaped (staggered 1/2), inclined herringbone, right-angled herringbone, staggered, inclined staggered, vertical I-shaped and vertical Straight collage. The most popular are staggered and right-angle herringbone.
Match different colors and patterns according to the decoration style
Colorful kitchen subway tile makes splashback highlight - To combat the gloom, nothing like a colorful splashback! In the kitchen, the subway tiles are more punchy like petrol blue, chick yellow or tomato red. Placed as a splashback, the red tiles highlight the layout of the kitchen and the different preparation surfaces. Avoid all the same the total look which tends to attack the eye, and opt for a mix between white and colored tiles.
Black & White kitchen tiles - White with black is the most classic subway tile laying solution. Black and white are more versatile, and black and white is easy to create a retro elegance. White is very suitable for kitchens and bathrooms with poor lighting, which can effectively increase space brightness.
Black subway splashback tiling - In the kitchen between white wall and wood furniture, directly inspired by Nordic fashion, the black splashback enhances the look of the living room. This dark color reveals the ultra modern character of the metro tiles and contrasts the set of clear notes that punctuate the kitchen and its furniture.
Total white look for metro tiles - White is the original color of metro tiles, which can be found in all metro stations. In a kitchen, there is no need to accumulate accessories when the wall tiles are self-sufficient! You can mix floor coverings or furniture finishes to energize this total white look. Authentic and full of charm, the printed cement tiles will distill a retro atmosphere in the white kitchen. While a lacquered piece of furniture with fine lines will reinforce the contemporary silhouette of the kitchen. For guaranteed flawlessness, adopt the white metro tiling which adapts to all styles and crosses time without aging.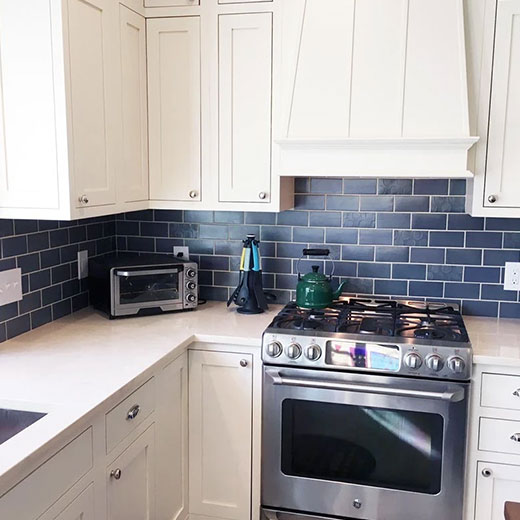 Other Kitchen Tiles
Other Subway Tiles