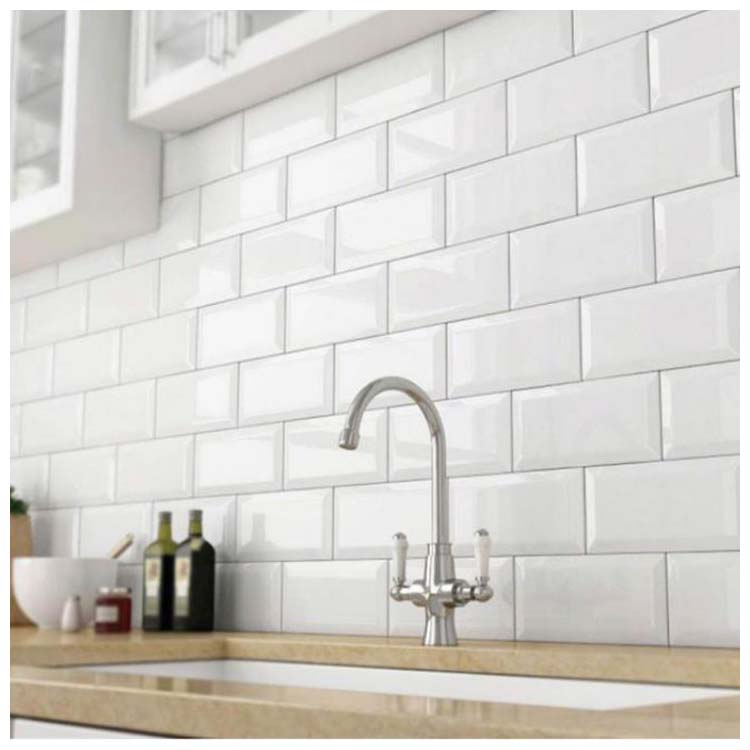 White Glazed Ceramic Tile
Product Details
Model Number

HS-M751500P

Brand Name

Hanse

Place Of Origin

Guangdong

Size

75 x 150mm

Modelnumber

HS-M751500P
Product Description
Hanse White Glazed/Glossy Ceramic Wall Tile is 75 x 150mm, applied pure white color without textures and patterns, which is a kind of tiles are never out of date and the most popular choice for people, because it's easy to match with any other colors, whether the tiles, floors, furniture, and decorations. Our white glazed/glossy ceramic wall tile is suitable for the facade decoration of the bedroom, bathroom, kitchen, and outdoor balcony, which protect walls from water splashes, impacts and other damages, the white tile with gloss or glaze finishes can bring bright shine to space. It can be used not only for walls but also for the edges of doors and windows, as well as an interesting decorative element. It's easy to install due to the small size.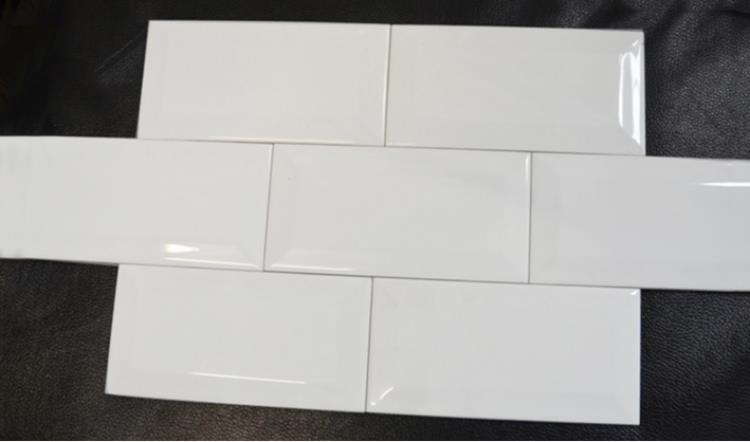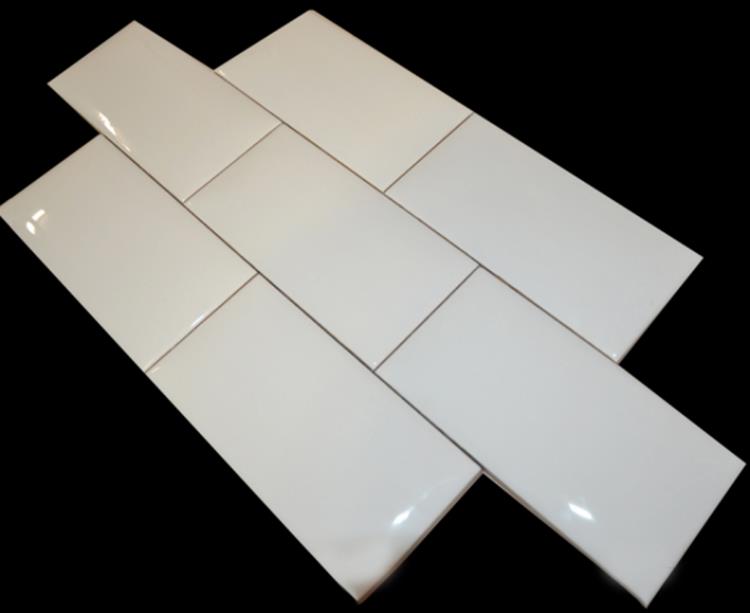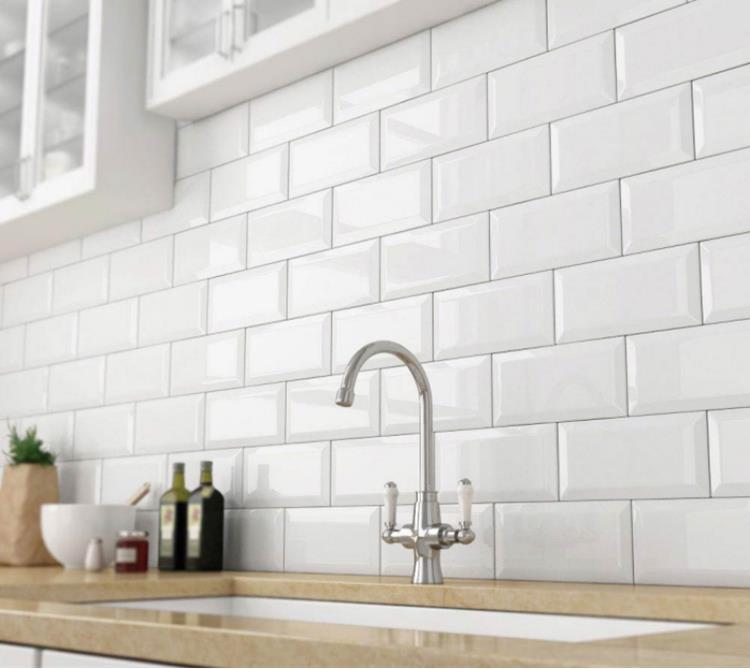 Tile Certifications
About Hanse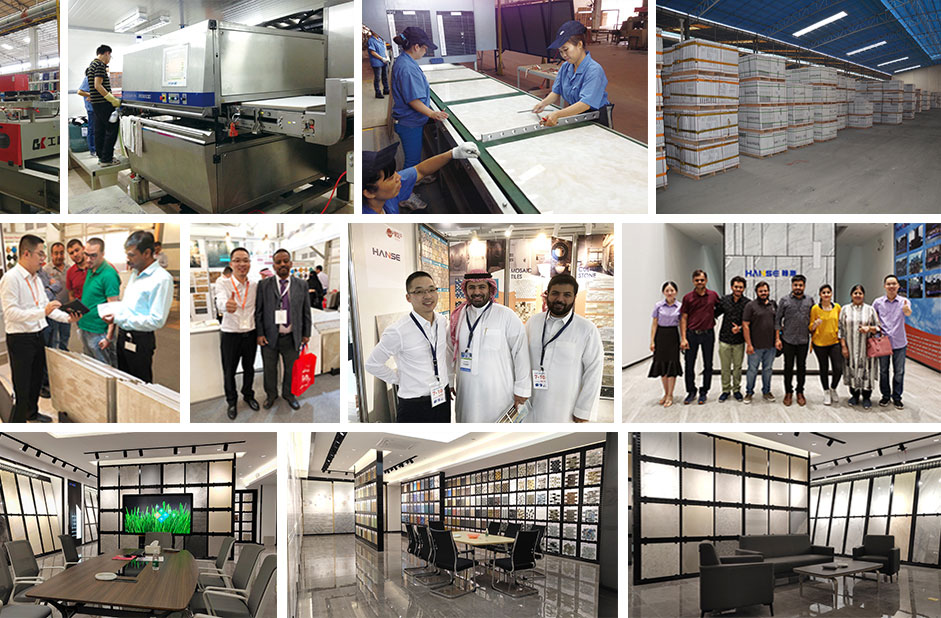 Our Services
Free Sample

Free sample order is provided, but the transportation fee should be paid by yourself. We ship the goods via Guangzhou port.

Design Scheme

We offer design scheme and effect drawing, helping you realise your vision for the most beautiful, effective and functional environments.

Product Types

Our products for sale including: bathroom accessories, sanitary ware, lamps, sockets, ceramic tiles and kitchen cabinets products.

Online Showroom

For more products please feel free to contact us. We accept online video chat that(whatsapp/wechat: +13927765473) you can get closer to visit our showroom and we'll show you all of our ceramic tiles, switch & socket, lighting, sanitary ware, bathroom products and cabinet products.
Featured Reviews
Received the tile, the package is very tight, there is no damage, opening is also very surprising, very good-looking atmosphere, it is worth buying, it has not been decorated well, and it will be added later, the tile is not damaged, the physical and the picture are not bad.
Our kitchen is divided into several parts for renewal. Now we basically have everything except cabinets. If you want a floor, you can integrate it into our builders' oak cabinets until we renew. Once renewed, it looks amazing
It's a beautiful tile. It's very foreign. I especially like his family's tiles. The service attitude is very good. The tiles have received the goods. Tillers said that the price can't be bought on the market and the quality is very good and satisfied.
The flatness is very high, the color is also good-looking, the customer service attitude is worth affirming, in a word,Hanse ceramic tile is the right one, the quality is assured! Tile this is good, paste good high-end, tiles also said, much cheaper than the store, affordable!
Tiles are laid in the yard, which is very atmospheric and high-grade. They are especially suitable for small farmyard and new house decoration. It's near the end ~ scattering flowers. My husband and I like them very much. The beautiful sewing is made by my husband and I by ourselves. It's really tired to collapse ~ but what's the tiredness of my own small family? But it's gratifying that compared with the beautiful sewing made by ourselves, the convenience of tiles really doesn't let us I've been worrying too much. I've handed it all over to this tile shop. I've noticed the details.
The quality of ceramic tiles is good. The goods have been received. The delivery speed is very fast. It's no slower than that of other brands. We're not far from Hanse. Xinzhongyuan is famous here.
I really like the color of tiles very fresh, basically no color difference, and the quality is also very good. Tiles are delivered in a timely manner, with excellent quality, no peculiar smell, high-end atmosphere, high cost performance, and worth purchasing.
Tile goods have been received, very satisfied, this is very good, good quality, worth buying. I don't know much about ceramic tiles. Dad said it's of good quality. It's not easy to get dad's appreciation. It's worth buying.
The quality of ceramic tiles is very satisfactory, the packaging is very tight, there is no breakage, the color is the same as the picture, there is no color difference, there will be a large number of buybacks, which is really good quality and low price. I'm very satisfied with the tiles, and the colors look good. I bought a sample first.
The tiles have been received. The packaging is intact. There is no color difference. The quality is very good. The tile community can be opened to traffic. Hanse can deliver the tiles to the downstairs. It's convenient to move the tiles because of the elevator. The logistics and transportation are fast and cost-effective. Hanse has given a lot of discounts. The tiles have been received for several days. The family has seen them very well. So do tiles. Design, texture, surface clarity, anti-skid and wear-resistant are all OK, Guangdong brick, well received.
Load More
All Colors
Related Products
Products you may be interested in