Product Details
Model Number

TM1008

Brand Name

Hanse

Brandname

Hanse

Modelnumber

TM1008

Function

Non-Slip

Place Of Origin

Guangdong

Province

Guangdong

Function

Firebrick

Size

300 x 300mm

Function

Antibacterial

Function

Acid-Resistant

Function

Wear-Resistant

Function

Heat Insulation

Function

Fading Resistant
Product Description
Product Overview
- Blue Polished Ceramic Tile, Model: TM1008, for bathrooms, kitchens and walls.
- The tile has a polished surface and a free contemporary style with a design feel in a mix of overlapping shapes. - Ceramic, size: 300 x 300mm, in a choice of ceramic and marble.
- High-quality, durable materials and a strict quality control system ensure the quality and safety of Hanse tiles.
- Hanse tiles are free from harmful substances and are safe to use.
- Functions: Abrasion resistance, heat insulation, antibacterial, acid resistance, fade resistance.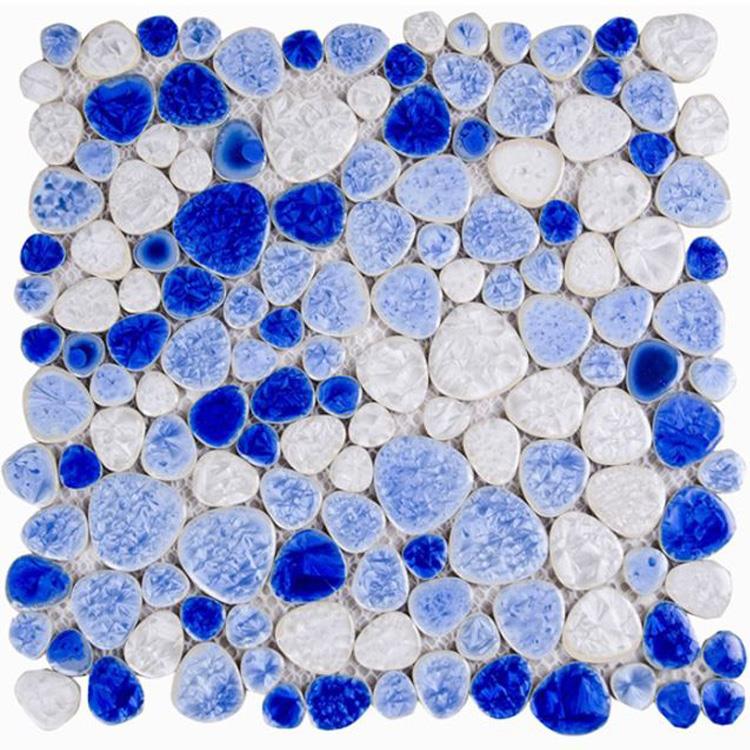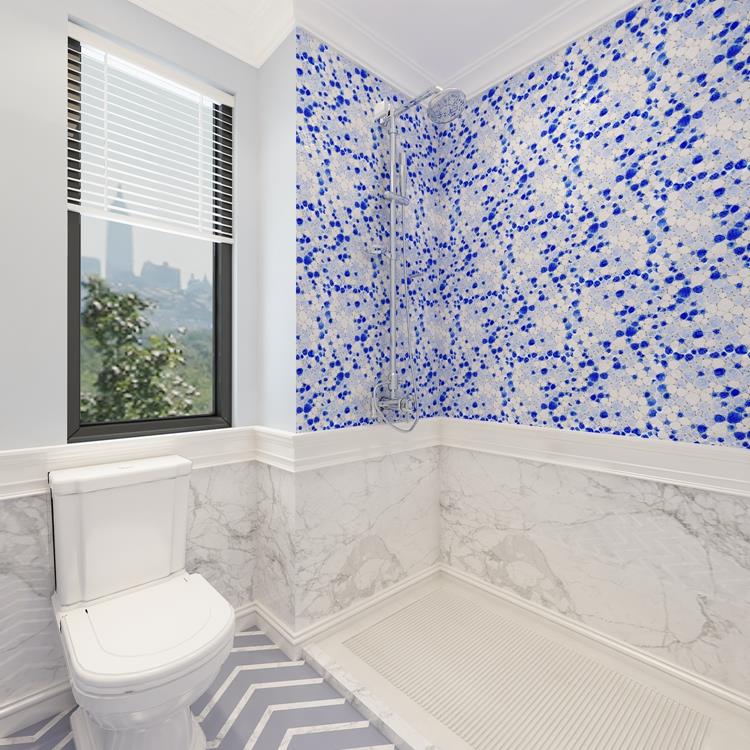 Tile Certifications
About Hanse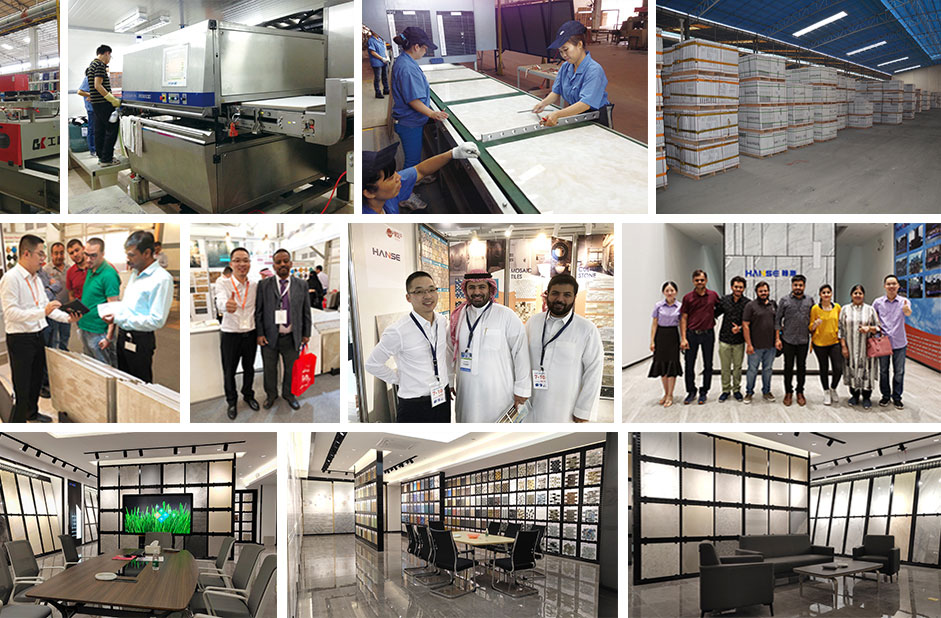 Our Services
Free Sample

Free sample order is provided, but the transportation fee should be paid by yourself. We ship the goods via Guangzhou port.

Design Scheme

We offer design scheme and effect drawing, helping you realise your vision for the most beautiful, effective and functional environments.

Product Types

Our products for sale including: bathroom accessories, sanitary ware, lamps, sockets, ceramic tiles and kitchen cabinets products.

Online Showroom

For more products please feel free to contact us. We accept online video chat that(whatsapp/wechat: +13927765473) you can get closer to visit our showroom and we'll show you all of our ceramic tiles, switch & socket, lighting, sanitary ware, bathroom products and cabinet products.
Featured Reviews
I admire Hanse's enthusiasm for work, so that buyers can enjoy high-quality service and full trust. Hanse knows that the price of ceramic tiles is cheaper than other brands, but the amount of ceramic tiles is relatively large, so we must find something to trust. I'm lucky to find Hanse's family. Professional recommendation and excellent designers are at ease. The tiles are still received Thank you for the little card that Hanse wrote. I wish you a prosperous business.Hansebrand, originally heard from colleagues, all use Nobel. This time, I also choseHanseceramic tile for decoration. It's very beautiful, the shopping guide is very responsible, their tiles are very professional, the next house will continue to chooseHansetiles. Big brand, trustworthy. My friends who are renovating for the first time like me, you can save your heart by choosing Nobel. Highly recommended!
Received the tiles, the tiles are very good, transparent and flawless, the marble workmanship is fine and anti-skid, the transparency is high, there is no color difference, there is no smell, there is no damage, the tiling is very flat, the surface is smooth and delicate, the price is not expensive, very satisfied. Tile received, very good, well received!
Received the ceramic tile work is very good. I bought their home before, this time buy back, recommend!. Style is suitable for my home decoration style! The after-sales service is guaranteed. I really like this brand. Everything is very good. It's very comfortable and convenient to buy back!! Compared to the purchase here, the logistics quality is guaranteed! It's cheaper than other brands in this purchase! Compared with several of them, this one has the highest cost performance! high quality and inexpensive. ~ the seller was very patient, helped me answer my doubts and was very enthusiastic. Careful packing. Satisfied with a shopping, tile received, no color difference quality no problem.
I put in nearly 250 square feet of garbage. It's clean and looks good, but the actual size is about 3 \\ \/ 16 inch on average. Even at price, the tile is incredibly bad. If you decide to object to the comment because the price is like me - be prepared for brain damage, never try anything less than 1 \\ \/ 4 grouting line.
Ceramic tile is a good thing. I'll buy a sample first. It's very good quality. The pattern is also beautiful. I like it very much. The quality of ceramic tile fashion is very good. The pattern is very nice. The whole decoration is very grand and high-grade,
Tile things received, quite good, has been done, the yard looks more comfortable, tile is very good, the quality is very good, bluestone tiles on the ground is also very good-looking, really good.
The appearance of ceramic tiles is very natural. It looks very comfortable and solid. One piece fell off the car accidentally. There is no crack and it is intact. I'm very satisfied. The ceramic tile logistics is very fast. The packaging is very good and tight. There is no damage. Hanse's service attitude is very good and patient.
The tiles have been received. The logistics is very fast. Hanse's attitude is very good. The quality of the tiles is very good. Tile color is very beautiful, tiles arrived intact, it seems to be very high-grade, quality is also very good.
The tiles and floor tiles have been received, the quality is very good, the thickness is also very suitable, the store family is very good, very satisfied with a shopping, the tiles have been received, the logistics is very fast, the service attitude of the store is also very good, very patient, the quality is also very good, there is not a little damage, later there is a need to come to your home.
There's no way to compare the picture of ceramic tile with the real thing. The color difference is not so big. I thought the delivery was wrong. It's just selling dog meat with sheep's head. Ceramic tiles and logistics are awesome. Warm ocean and small ash service is particularly good.
Load More
Related Products