Product Details
Model Number

MD038T

Brand Name

Hanse

Modelnumber

MD038T

Place Of Origin

Guangdong

Size

300 x 300mm
Product Description
Hanse White Polished Ceramic Tile comes in 300 x 300mm, it's popular to cover the bathroom, kitchen, and swimming pool walls. No matter for square, rectangle, hexagon and more shapes, our polished mosaic tiles of a wide range of colors and designs can achieve by combination and inlay, with good practicability and aesthetics, which also gives the bathroom unprecedented vitality and a fresh feeling. The construction and installation are also very simple as well. You can use white mosaic ceramic tiles to form a strong visual impact, or choose a strong contrast color to create different senses. This soft and elegant square mosaic effect tile applying a matte finish for a smooth and stylish look and makes your room more creative.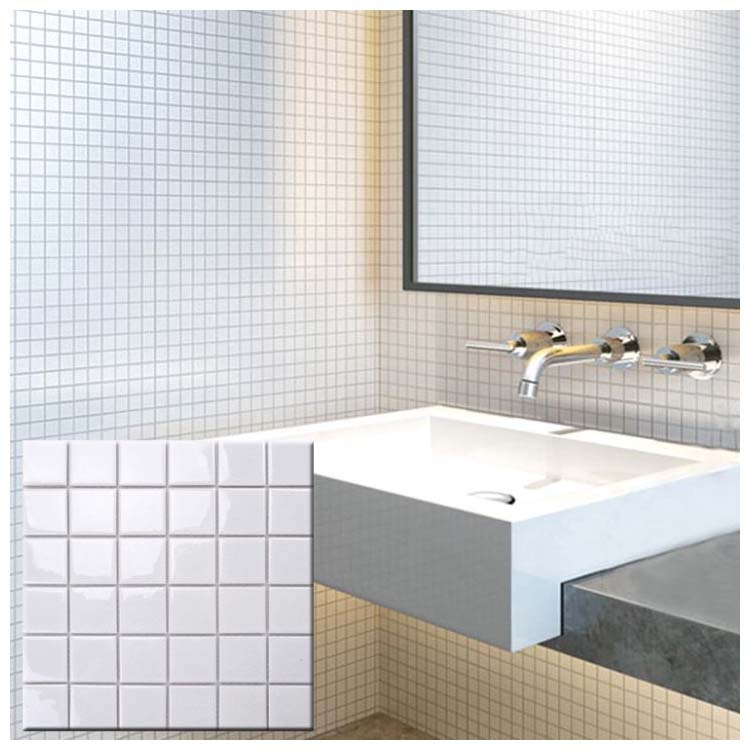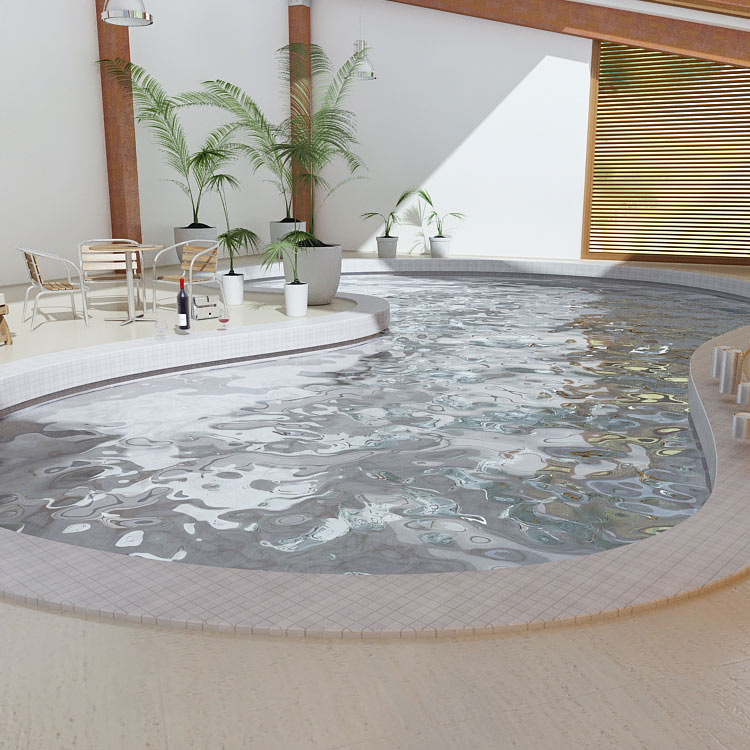 Tile Certifications
About Hanse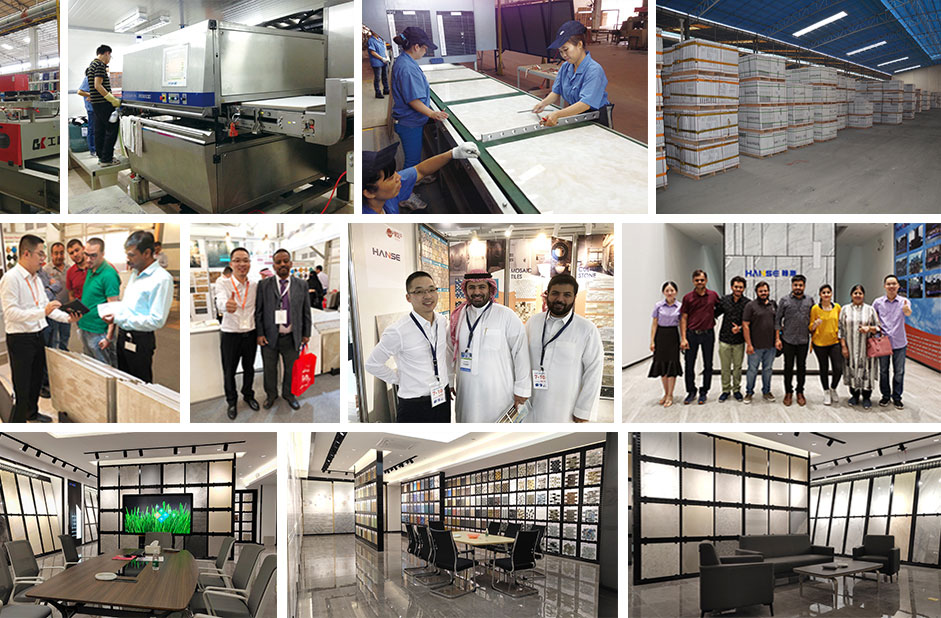 Our Services
Free Sample

Free sample order is provided, but the transportation fee should be paid by yourself. We ship the goods via Guangzhou port.

Design Scheme

We offer design scheme and effect drawing, helping you realise your vision for the most beautiful, effective and functional environments.

Product Types

Our products for sale including: bathroom accessories, sanitary ware, lamps, sockets, ceramic tiles and kitchen cabinets products.

Online Showroom

For more products please feel free to contact us. We accept online video chat that(whatsapp/wechat: +13927765473) you can get closer to visit our showroom and we'll show you all of our ceramic tiles, switch & socket, lighting, sanitary ware, bathroom products and cabinet products.
Featured Reviews
The color is much deeper than the picture. You should go to the warehouse where the tiles are sold. The color difference will be less. The customer service is very responsible. The after-sales customer service is also very good. It helps to solve the problem of logistics and distribution. The home decoration tiles are all bought inHanse, with good quality and low price! The decoration tiles say that the quality of the floor tiles is very good, the glaze feel is good, and the tiles have been laid.
I'm very satisfied with the purchase this time. The color, smoothness and texture are all what my family like. I can't buy the tiles of other brands at this price. It's very good. The tile packaging is very good. There's no damage. The logistics is very fast. I'm very satisfied. Before I was very satisfied, I often hesitated and afraid of bad things. I didn't expect that the online things are still good.
The design of the wall tiles is very beautiful and the workmanship is exquisite. The price is much cheaper than that of other brands. I will introduce my friends to you. It's economical and affordable. The tiles bought for my friends have been received! She said try it out.
Tile quality is especially awesome! Parents also say that it's good-looking and cheap. In short, it's very cost-effective. The quality of tiles is good, the color is very good, the thickness is OK, and the package is very tight. No damage was found when they sent it!
Tile quality is very good, very natural, three-dimensional sense, paste outdoor is very suitable, tile kitchen tiles received. The packing is too fine. flawless and perfect. The quantity is just right. The size of floor tiles is very suitable and the specification is standard. Good quality, simple and generous color. Tilers said it was great. Praise!
I visited many circles in the local building materials market and saw many shops on the Internet for a long time. At last, I chose Rover. I feel that my vision is good. First of all, the customer service attitude is really good and I trust my products very much. I have patiently answered my questions. The seller's tile quality is very good and the packaging is very solid, There is almost no damage, it's really rare. Now the shop is finished. I promise the customer service to come to sun map and my beautiful home! The quality of ceramic tile is very good, the surface is smooth, the grain is even and natural, and the logistics is timely.
The service of ceramic tiles is excellent. There are many times of communication between them. They are very responsible. The logistics is also very fast. The quality of the tiles is very satisfactory. The effect of tiling is also very good. Ceramic tile received, very good, the seller delivers goods quickly, the quality is good, will also introduce the customer to come, the high praise.
The quality of tiles seems to be very good, except for an important indicator of size. Of the 23 boxes, six had to be returned because they were larger than the others. Fortunately, I found this early, using some laser control lines, and being able to remove a large number of laser control lines, to get the same size as using 1 \\ \/ 16 grouting line. It's likely to be a disaster. Some boxes have Mexican made tiles inside, while others have American made tiles. If you continue to do so, it is recommended to use smaller size tiles, because there are fewer and fewer large size tiles, and there will be some inconsistencies. For reference only, they put those I returned to the store back on the shelf because I saw them the next day when I was looking for another box.
The processing specification was mistaken by tillers, so we can only check it wrong. Thank customer service for helping us adjust the plan finally. There is no waste of the bricks we bought. The tiles are authentic. We don't need to emphasize that. Who buys and who knows. Anyway, I check the products according to the details of customer service's church. According to customer service's meaning, we are not afraid of shadow skew, because we are The quality of the products and the details of guiding the inspection are the most essential problems. They are very good. Tile received, size standard.
Long distance transportation of ceramic tiles is not damaged at all, the overall texture is clear, resistant to dirt and oil, anti-skid is also very good, worth more! Tiles are as good as expected, texture, color and brightness are very good, wear-resistant, antiskid and dirt resistant, recommended for your reference.
Load More
All Colors
Related Products
Products you may be interested in