Product Details
Model Number

MD066T

Brand Name

Hanse

Modelnumber

MD066T

Place Of Origin

Guangdong

Size

300 x 300mm
Product Description
There's no better way to add a decorative touch to your new or refinished swimming pool than by adding a mosaics. Whether you desire dolphins, turtles, fish, or even mermaids, Hanse Blue Ceramic Pool Tiles 300x300mm offer the largest selection of ceramic and glass mosaic pool tiles anywhere! Helping you create the accent wall and heat-resistant floor. Hanse tile manufacturer take pride in producing the highest quality dark blue & light blue swimming pool mosaic tiles with features of wear-resistant, antifouling, non-slip and long service life. It's our goal to provide complete customer satisfaction with every cheap mosaic tile wall & floor product we sell. All of our best pool mosaic tiles 300x300mm come pre-assembled to make installation as easy as possible.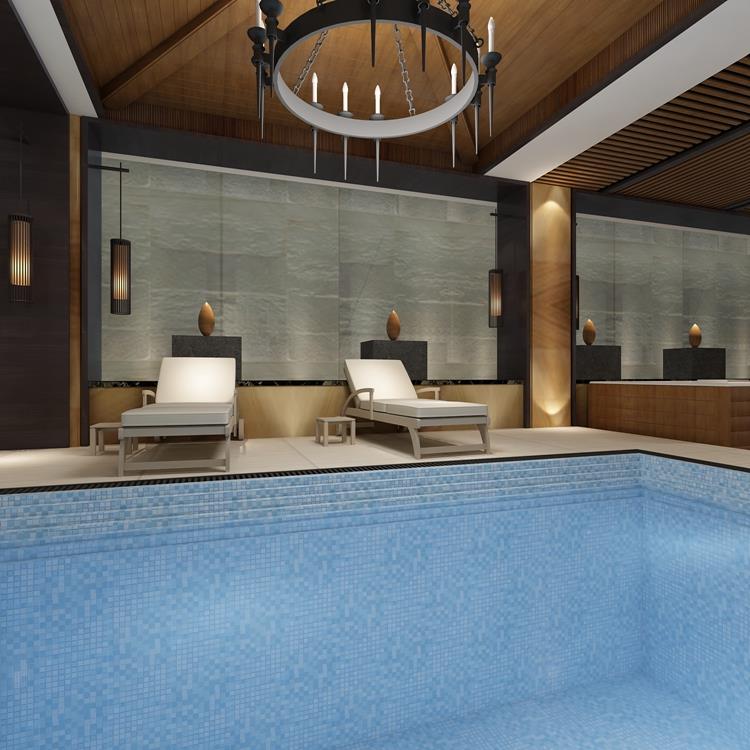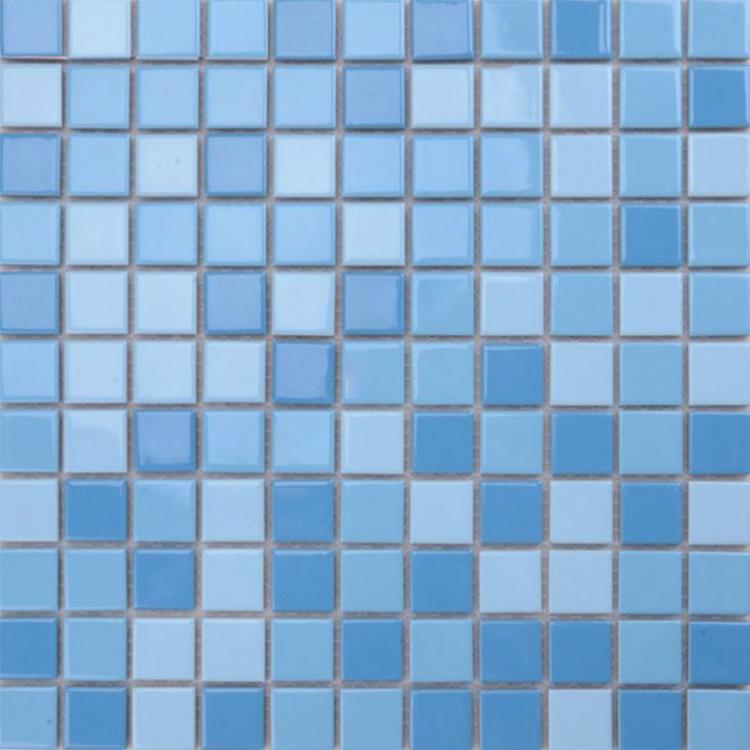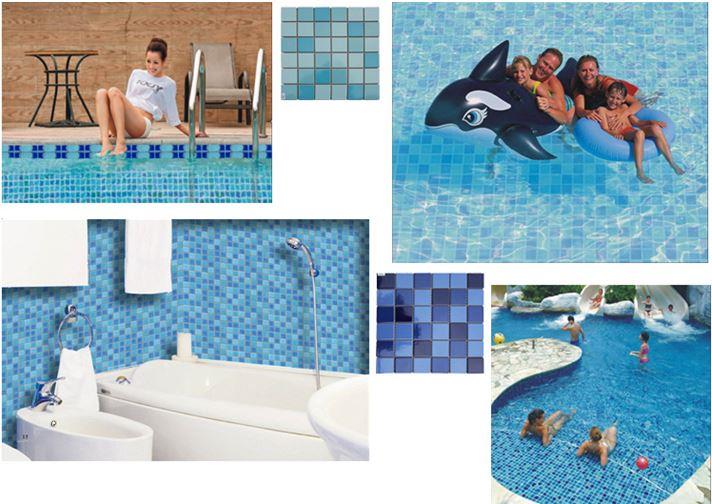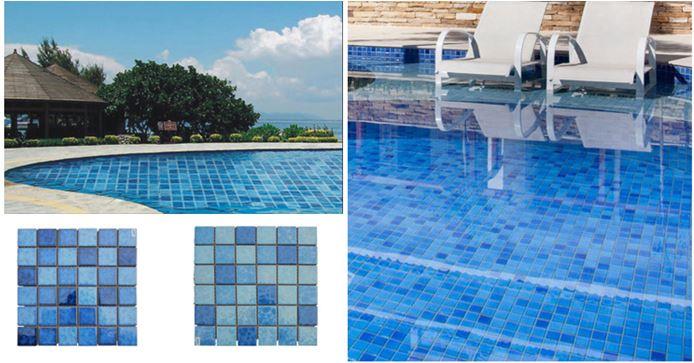 Tile Certifications
About Hanse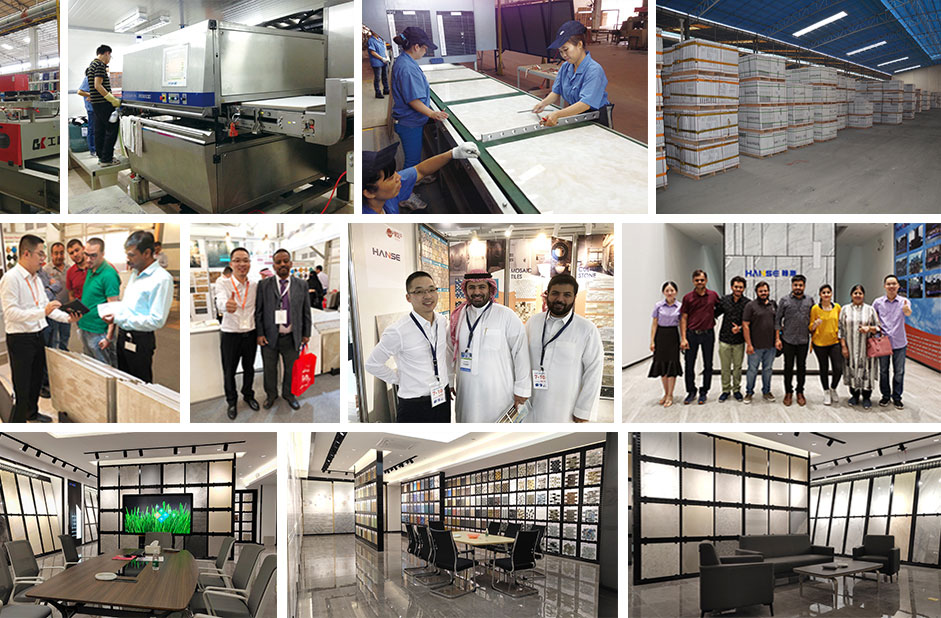 Our Services
Free Sample

Free sample order is provided, but the transportation fee should be paid by yourself. We ship the goods via Guangzhou port.

Design Scheme

We offer design scheme and effect drawing, helping you realise your vision for the most beautiful, effective and functional environments.

Product Types

Our products for sale including: bathroom accessories, sanitary ware, lamps, sockets, ceramic tiles and kitchen cabinets products.

Online Showroom

For more products please feel free to contact us. We accept online video chat that(whatsapp/wechat: +13927765473) you can get closer to visit our showroom and we'll show you all of our ceramic tiles, switch & socket, lighting, sanitary ware, bathroom products and cabinet products.
Featured Reviews
I'm really blind about this ceramic tile. Please don't buy it. At the beginning, I thought it was very good-looking and the customer service attitude was very good. But the quality of the ceramic tile is very poor. It's all ceramic, but it's really the ancestor. What kind of all ceramic is that you can't drill holes or drill holes. As long as you punch it, it must be rotten. Isn't there a slot in the bathroom? Don't you get the switch box? Especially for fans, the quality of pink, blue, and light grey is the worst. It's not easy to finish the job after Tilers suffered several boxes of pink tiles. Now the bathroom sliding door is installed. No, the tiles are all cracked. Don't buy them for the sake of looking good. If you tell me at the beginning, the tiles are not easy to slot. I really won't buy them. I bought tiles from the Internet before It's really not the case. Really angry, I am a pregnant woman, living in the hospital, angry every day. It's true that I'm in Inner Mongolia. I'm a little far away from you in Guangdong. Otherwise, I'd like to go back. Whoever buys it is taken in. It's really good-looking, but I can't touch it. And in the later period, there is a lack of tiles. There are a few more boxes of tiles. Some of them are just right. Then I was told that I measured them wrong. How many square meters of toilets are there in total? Is the quantity wrong? Tiles are very good and very satisfied with a shopping, the seller is very good, and will come again next time.
The ceramic tile restaurants are all decorated with shapes. Although it costs a lot of money, the effect is very satisfactory. In addition, when we placed an order on the double 11, the customer service also saved a lot of budget space, which is wonderful. The tile color is very wear-resistant and dirty resistant, and the pattern is good-looking. The quality of floor tiles is good, but the most important thing is anti-skid.
The logistics is fast and the packing is tight and undamaged. Ceramic tile is very delicate, with clear pattern and lines, and neat trimming. It's not bad. The tiles are received very quickly. The key points didn't break very well.
I have received the tiles. The logistics is very fast. The quality is also good. The appearance is very beautiful. The tiles are very beautiful. I really like the next time I go shopping, I will come again.
Tiles are very good, worth buying. The logistics is very fast. Tiles are of fine workmanship and good quality. The color is very good. I like what I can buy personally. The quality of tile stone is OK, the surface is flat and the effect is very good.
The ceramic tile is very good to use. I think it's worth a lot. It's good quality and cheap. Logistics is also fast. The service attitude is also good. My friend will recommend it to him if he needs it. It's a great feeling to pave this kind of bluestone board in the courtyard of the ceramic tile house. When receiving the goods, there were 1 piece of damaged and 2 pieces of missing corners. However, the construction used for cutting the edge didn't waste a bit, which is not always satisfactory overall.
The quality of ceramic tiles is good, the workmanship is good, the color looks very beautiful, very resistant to dirt, good, the pattern of ceramic tiles is beautiful, the thickness is OK, the quality is good, cheaper and cheaper than other brands of ceramic tiles, the logistics is also very fast, I like it very much.
The quality of ceramic tiles is good, the packaging is tight and undamaged, and there are flowers and grass in the small yard. It's easy to step on the mud when it rains to buy some. This kind of floor tiles are beautiful and practical to put in the yard. The tiles are very good-looking, and the floor tiles are very strong and antiskid. No need to worry about the mud on rainy days.
Quick delivery of tiles, no color difference! Cost effective! After installation, the effect is very good, the express package is tight, no broken, and the quality is still very good. Tile quality is very good, bought a new house decoration, the color is very beautiful without color difference, integrity business, it is worth buying.
After several days of repeated practice, I decided to use the brick pattern. I used the biscuit color grouting ofHanse's, and I used the haystack grouting color of Hanse for the two bathrooms and the bottom floor upstairs
Load More
All Colors
Related Products
Products you may be interested in