Product Details
Model Number

FD-AMQ501-8

Workinglifetime(Hour)

5

Lampluminousefficiency(Lm/W)

90

Colorrenderingindex(Ra)

80

Application

90

Beamangle(&Deg;)

80

Supportdimmer

90

Lampluminousflux(Lm)

LED

Warranty(Year)

≥80

Productname

Yes

Brand Name

HANSE

Brandname

HANSE

Type

50000

Lightsource

50000

Cri(Ra≫)

30000

Workingtime(Hours)

Modern

Package

2-Year

Place Of Origin

Guangdong

Province

Guangdong

Designstyle

LIVING ROOM

Numberoflights

contemporary

Colortemperature(Cct)

modern chandelier

Lightingsolutionsservice

LitePro DLX layout

Lifespan(Hours)

Residential/Hotel

Luminousefficacy(Lm/W)

Project Installation

Inputvoltage(V)

Normal safety packing
Product Description
Hanse Modern Nordic Cord Set Cylinder Led Pendant Light FD-AMQ501-8
Specification

Model

Size(mm)

Material

Design

FD-AMQ501-1

D300*H400-1500

iron+acrylic
modern style

FD-AMQ501-5

D600*H550-1500

iron+acrylic
FD-AMQ501-8

D600*H900-1500

iron+acrylic
About Hanse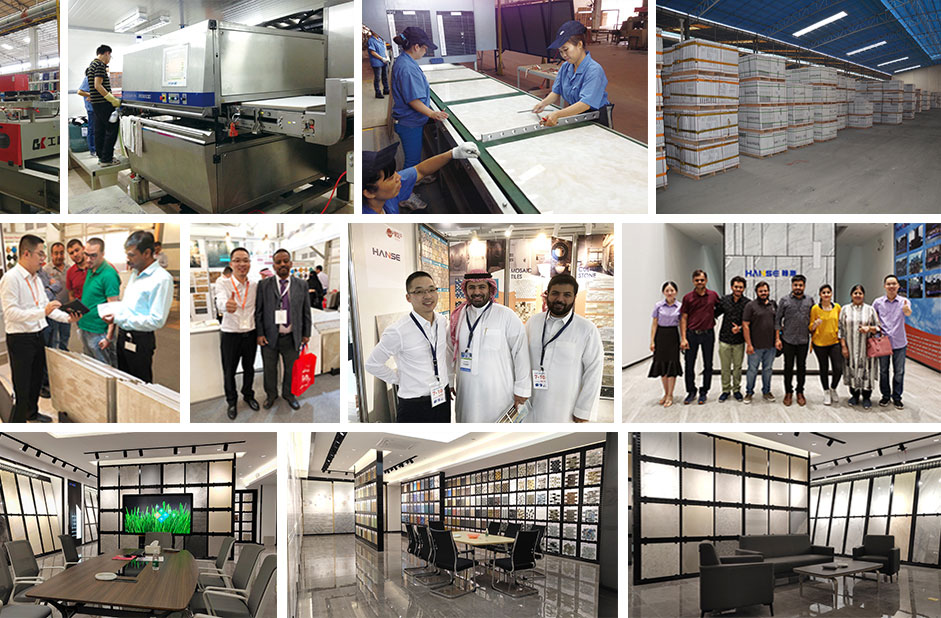 Our Services
Free Sample

Free sample order is provided, but the transportation fee should be paid by yourself. We ship the goods via Guangzhou port.

Design Scheme

We offer design scheme and effect drawing, helping you realise your vision for the most beautiful, effective and functional environments.

Product Types

Our products for sale including: bathroom accessories, sanitary ware, lamps, sockets, ceramic tiles and kitchen cabinets products.

Online Showroom

For more products please feel free to contact us. We accept online video chat that(whatsapp/wechat: +13927765473) you can get closer to visit our showroom and we'll show you all of our ceramic tiles, switch & socket, lighting, sanitary ware, bathroom products and cabinet products.
Featured Reviews
Received the tiles, the color is correct, there is no color difference, the cutting is neat, anti-skid and wear-resistant, received the tiles, it's authentic, also rest assured, customer service taught the inspection method, I think their home is indeed more reliable, full name Hanse communication customer service does not add wechat, only agreed to add after receiving the goods today, to help evaluate a few words, very happy, let more people know their home It's absolutely reliable. Anyway, I've got it. To be honest, I'll definitely place an order after 88% off this time. Although I haven't used bricks so fast, I'm willing to put them on.
Some questions about tile construction have been asked by customer service. They have been patiently answered. Now they have not been caulked yet. I'm looking forward to the effect of the small balcony. The tiles are of good quality and good material. The delivery and packing are very careful. We are ordering more samples! For decoration!
It can also be used as a child for our host. It's a perfect combination of rural, leisure and elegant tiles. It's received very good quality.Hansetiles are indeed of good quality. First choice!
Make sure that you use any tile that looks like a board. You use pictures to show the installers exactly what you expect. This is a highly recommended and very expensive installation company. Afterwards, I want to know whether they have laid such a board in other places, so just assume it is a "standard" layout
The quality of the tiles is good, the color is beautiful and very satisfied. The samples of the tiles have been received. Each one is very fine, the surface is smooth, the size is regular, and the design and color are good to see. I'm very satisfied. I'm going to decorate it next year. I'll come to your house and buy it. I hope the store will give you some discounts.
The tiles were received. The packaging was tight and there was no damage. The physical items were the same as those described in the pictures. The logistics was also very fast. The customer service attitude was very good. Tile logistics is very fast, tile quality is very good, pattern is also very beautiful, paste out the effect is better, the price is also affordable, very good.
Good things never bargain. I'm very satisfied with the right one. Thank you, boss Qingfeng. It's very nice. It's easy to install, very bright, fine workmanship and beautiful appearance.
The lamp is very atmospheric, the workmanship is very good, the customer service is very patient, all kinds of problems, installation precautions are described in detail, the lighting is very beautiful, I like it very much.
The workmanship of the lamp is very good. The design style is fashionable and atmospheric. It matches the home style very well. It's good-looking, tightly packed, logistics speed and quality. Five star high praise. It's very atmospheric and beautiful. It's the right choice, excellent brightness, and European style. I like it very much.
Related Products