3 Biggest Kitchen Trends 2020 - The Latest Kitchen Design Ideas To Get Your House Makeover Started
2020/3/9 11:31:46
Excellent kitchen design can enhance the temperament and taste of a home. Because the kitchen reflects the life of a home, it can determine the style and atmosphere of the whole house. As a place to make food, the kitchen contains too many bottles, jars, household appliances and sundries. If the design is not good, coupled with the rampant oil smoke, it may greatly affect the quality of life, and even affect the temperature of a home. 2019 has passed, in the new year 2020, what are the hottest trends in kitchen design or decoration? If you want to give the kitchen a fresh makeover, refer to the biggest 3 top trends in kitchen design for 2020 which are all absolutely gorgeous.
Newest Kitchen Design Ideas - 2020 Kitchen Trends To Inspire Your Home Makeover Started
1. Get Rid Of Conventional Color Collocation
The kitchen design in 2020 will break the long-term dominant situation of neutral color. When decorating, choose some lively and bright colors to announce the fashion attitude of the kitchen, to meet the aesthetic needs of modern young people. Although the conventional color is versatile, it lacks personality. And the bright color is more close to the fashion attribute, showing vitality and bringing certain visual impact to people. If you don't have enough skills for color matching, it's better to choose three or less colors. The jumping color is eye-catching, but it can't be overused. For example, the combination of three contrasting colors can easily create a sense of disharmony. Choosing the same color tone and different purity colors to match will look more refreshing and leave a beautiful impression.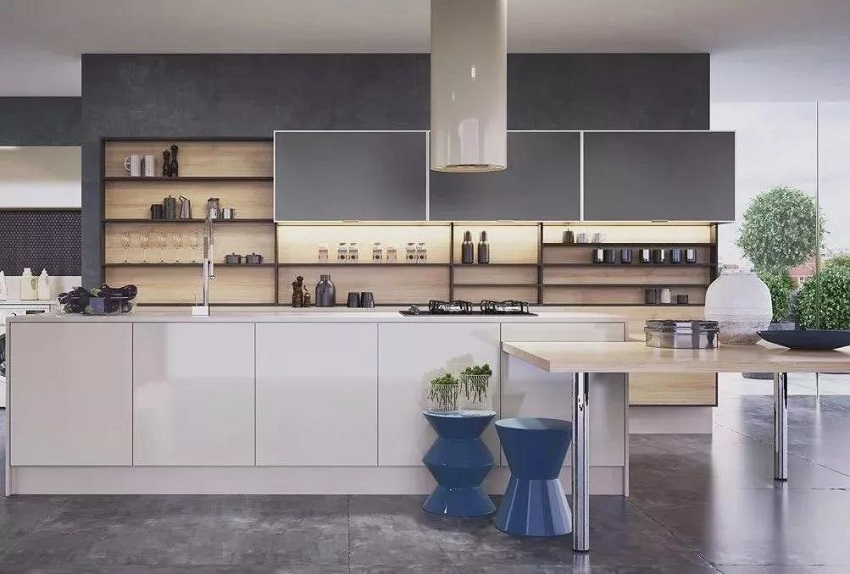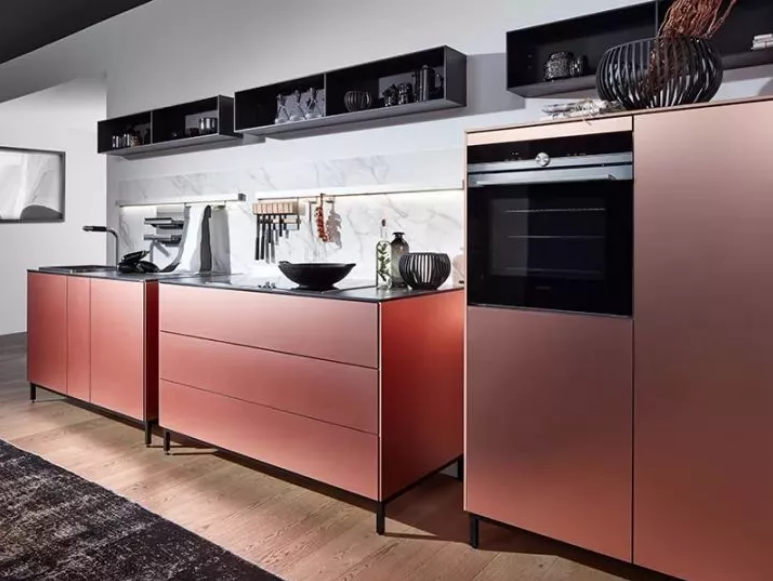 2. Natural Materials Are Very Popular
In addition to color collocation, people have a new pursuit in material selection in the kitchen decorating in 2020. Granite, marble and other stone tiles countertops are still active in the kitchen space and create a unique and high-quality kitchen because of their various colors and patterns, high hardness, wear resistance and long service life.
Granite tiles countertops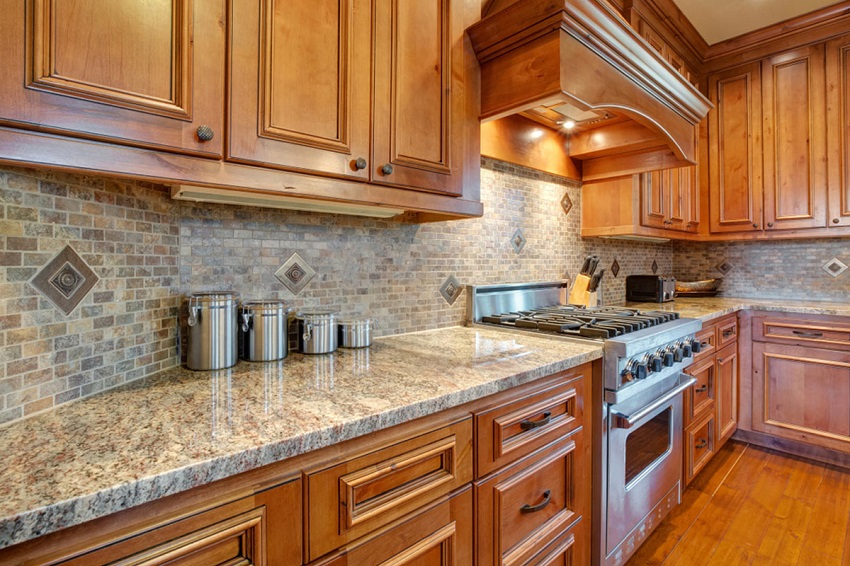 Marble tiles countertops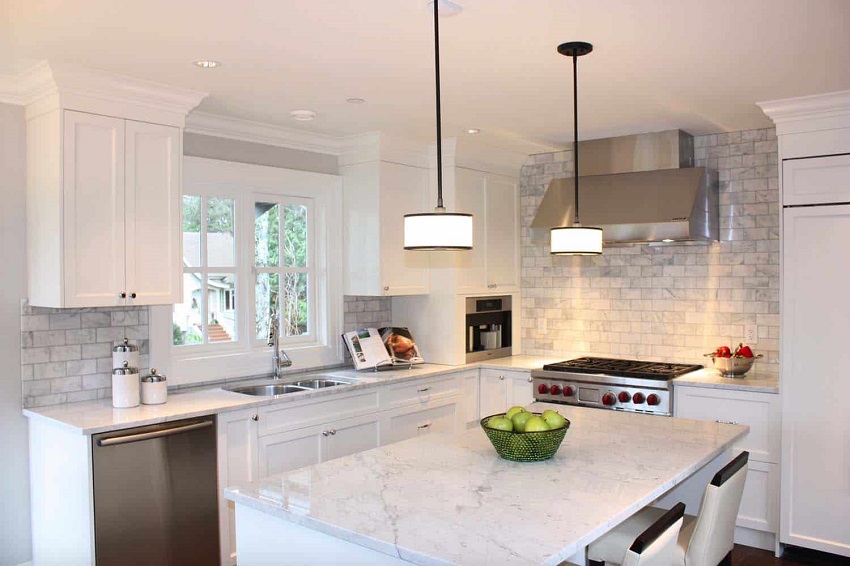 But at the same time, the warm and simple wood tile countertop is also more and more popular with modern people, which coincides with most people's yearning for returning to nature. The house decorated with wood tiles or wood furniture in fresh and natural, simple characteristics, it can make your cooking space more warm and comfortable. Hardwood, wood effect tiles and other materials can be applied to the kitchen backsplash or countertop, they give people a feeling close to nature, bring a good sense of touch and aesthetic experience. However, these materials need reasonable use and maintenance after necessary moisture-proof, wear-resistant and high temperature resistant treatment, otherwise, they will leave ugly marks and stains, which will greatly damage the dignity and beauty of the kitchen.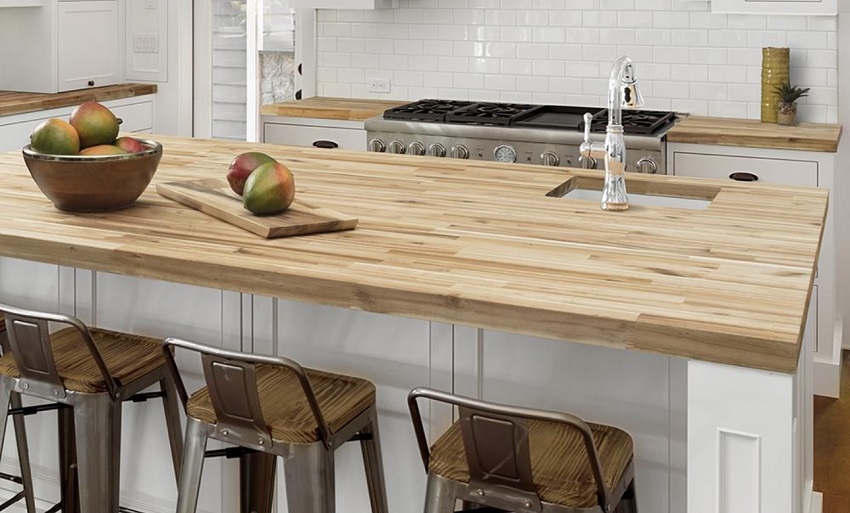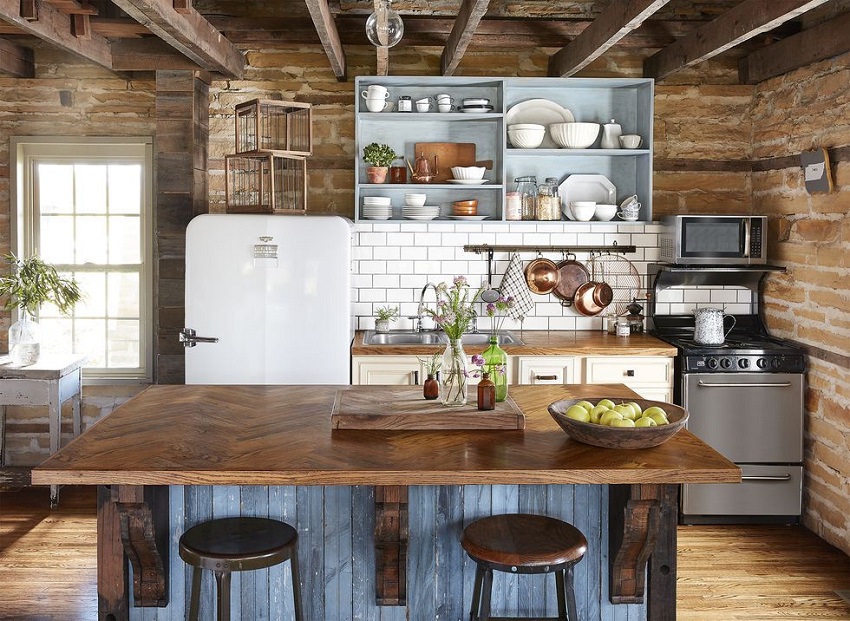 3. Perfect Integration Of Urban And Rural Style
The combination of urban and rural styles in material, texture and artistic expression is the popular trend of kitchen design in 2020. This kind of style of kitchen contains distinct traditional elements and fashion elements, so it is full of different mix and match features: both the high quality of modern kitchen and the natural comfort of rural kitchen. It seems that there are several materials that do not match with each other, but it makes a unique and creative kitchen design.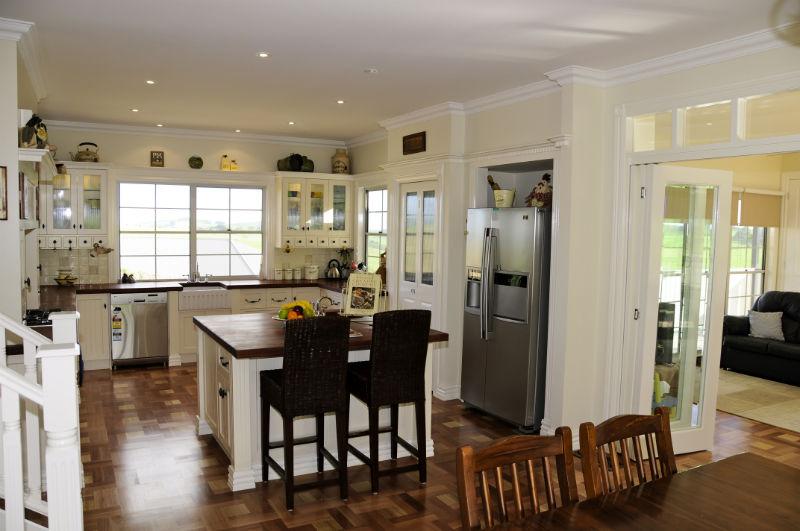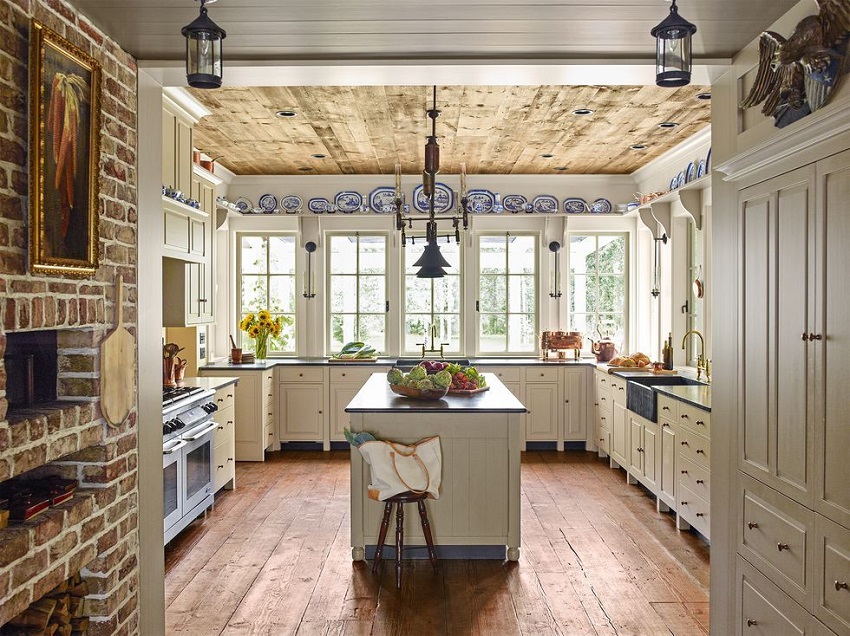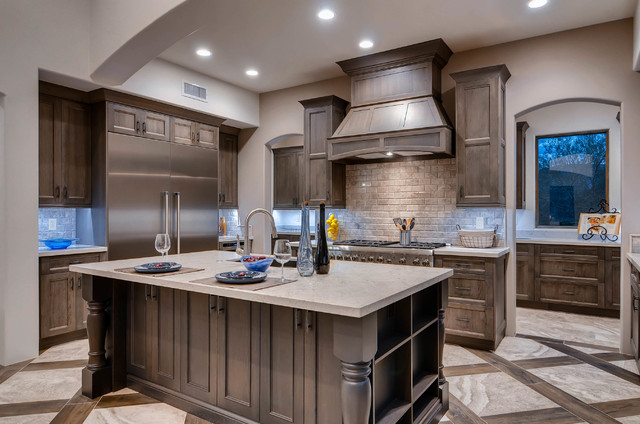 This innovative combination attracts some fashionable people. The striking dark countertop (granite, marble or metal), warm oak, transparent glass shelf, metallic brass shiny aluminum finish, velvet like matte paint, etc., the warm wood and charcoal gray cold contrast make the whole space full of intriguing beauty, and a splash of bright green adds the unique and charming sense of materials, textures and colors.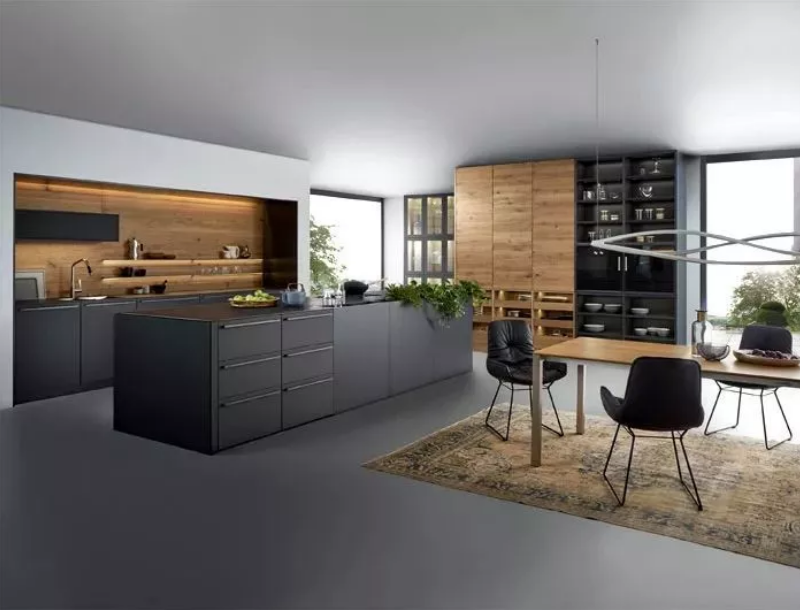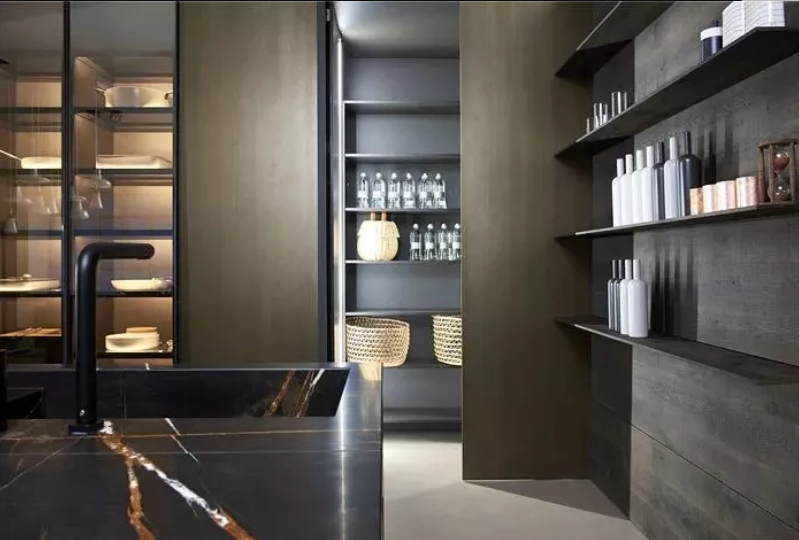 These top 3 kitchen decorating trends are going to be blossom in 2020. If you want to know more about kitchen decoration, keep an eye on our latest news!