Swimming Pool Tiles Ideas - How To Choose Tiles For Different Swimming Pool Area?
2020/3/4 18:22:22
Whether you're building a brand new pool or simply giving your existing pool a new lease on life, choosing the right swimming pool tiles can be an overwhelming decision. Generally, swimming pool can be divided into: community swimming pool, fitness swimming pool, professional gymnasium, water park or residential swimming pool, hot-spring swimming pool. Then how to choose tiles for these different swimming pool area? With tons of different pool tile options ranging from ceramic, porcelain to glass mosaic. Which tiles are best for these pool? Hanseceramictile.com presents a guide in finding the right tile for your swimming pool, give you more insights to help you build the pool of your dreams that will make your pool stay a must-look-forward-to experience for your family and guests.
Swimming Pool Tiles Options - How To Choose Tiles For Your Swimming Pool Area
Not only do you need to decide on a tiling option for inside your pool, but you also need to think about the choice of tiles for the surrounding pool area. Check the following tips on how to choose tiles for different types of swimming pool design.
1.
Area: Gymnasium Standard Pool - Pool Size: 200x300mm
Best tiles for pool: Standard pool tile match with pool tile accessories (size: 240x115mm)
The swimming pool for adults is mainly for swimming and fitness, and the lane line is usually designed, so it is recommended to use 240x115mm standard swimming pool tile. Our national standard swimming pool tile is 9mm thick. The quality of solid tile can meet the huge water pressure of the standard swimming pool. The standard pool has four fixed colors: sky blue, dark blue, white , black. Dark color is perfect for the waterline, light color is the main color in the pool.
The use of accessory tiles is the most professional place for laying standard swimming pool tiles. The areas where accessory tiles are required are: Swimming Pool Edge, Swimming Pool Sink.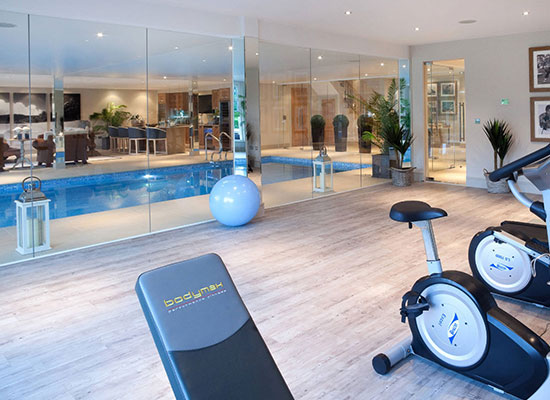 2.
Area: Residential Swimming Pool
Best tiles for swimming pool: Solid color mixed paving
Residential swimming pool, the original design of residential swimming pool is not fixed shape, so we must use small particles of porcelain mosaic tiles, which is easy to lay. It is recommended to use 48x48mm solid color. In order to attract more owners, it is suggested to choose the mosaic style (two color mix, or three color mix), so that the pool will not be monotonous.
3.
Area: Children Swimming Pool
Best ties for swimming pool: Mosaic
Children's pool is mainly used for playing water for children. Glass mosaic tiles must not be used. Ceramic mosaic tiles must be used because the glass is transparent and easy to peel off. Sharpness often causes harm to people who play water in swimming. Porcelain mosaic tile is recommended. In terms of style, the professional pool tile company Hanseceramictile manufactures a wide selection of swimming pool tiles with a variety of colors, sizes and patterns to choose from, such as shell or flowers.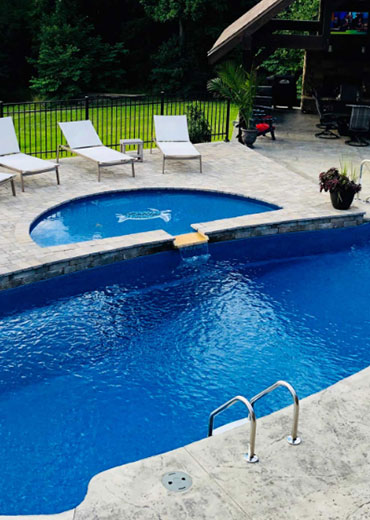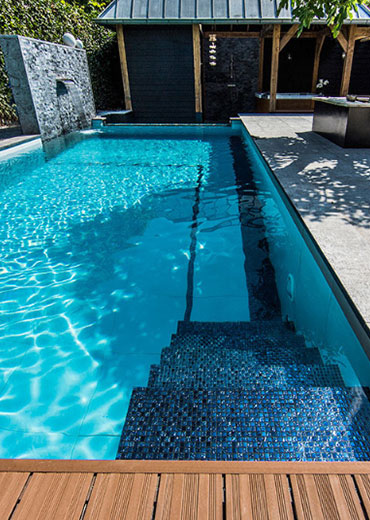 4.
Area: Garden Pool
Best tiles for swimming pool: Tiles with ice crack
What the garden swimming pool needs is a mosaic combining with nature and gardening. Ice crack tile is the best choice, because the color of ice crack is green, matching with the garden color. And the surface of ice crack is crystal glaze, which is easier to clean.
5.
Area: Fountain & Artificial Waterfall Pool In The Scenic Spot
Best tiles for your pool: Large size ceramic mosaic tiles
It is recommended to use ceramic materials for fountains and artificial waterfall pools in the scenic area, because public areas are particularly vulnerable to damage. So ceramic tile is the most durable swimming pool tile material. Generally, small-sized ceramic mosaic tile is selected for the design, and the area occupied by mosaic in these places is not large. However, when encountering the active water, the small-sized mosaic tile will become flexible, but when encountering the sparkling magic light, the mosaic tiles will also become dazzling and eye-catching.