Product Details
Model Number

HS-A0302

Certification

ce

Cri(Ra≫)

80

Lampluminousflux(Lm)

100

Lightsource

LED

Iprating

IP65

Brand Name

HANSE

Application

HOTEL

Workinglifetime(Hour)

50000

Packing

Carton

Installstyle

Embeded

Warranty

5 Years

Inputvoltage(V)

110-220v

Workingtemperature(℃)

-20 - 40

Modelnumber

HS-A0301

Place Of Origin

Guangdong

Beamangle

24 Degree

Colortemperature(Cct)

Warm White

Power

3W/5W/12W/20W

Itemtype

ceiling lights

Lampbodymaterial

aluminum alloy

Feature

elegant, exquisite

Productname

ceiling light modern

Usage

Hotel Decoration Lights

Applicationplace

Commercial shops, Hotels etc.
Product Description
LED ceiling lamp can be adjusted according to different places of projection light. With aluminum in both lighting design, no glare and high efficiency at the same time, the structure characteristics and design technology of classic implicit combined with optical, create elegant, exquisite, romantic, home furnishing lighting space.
About Hanse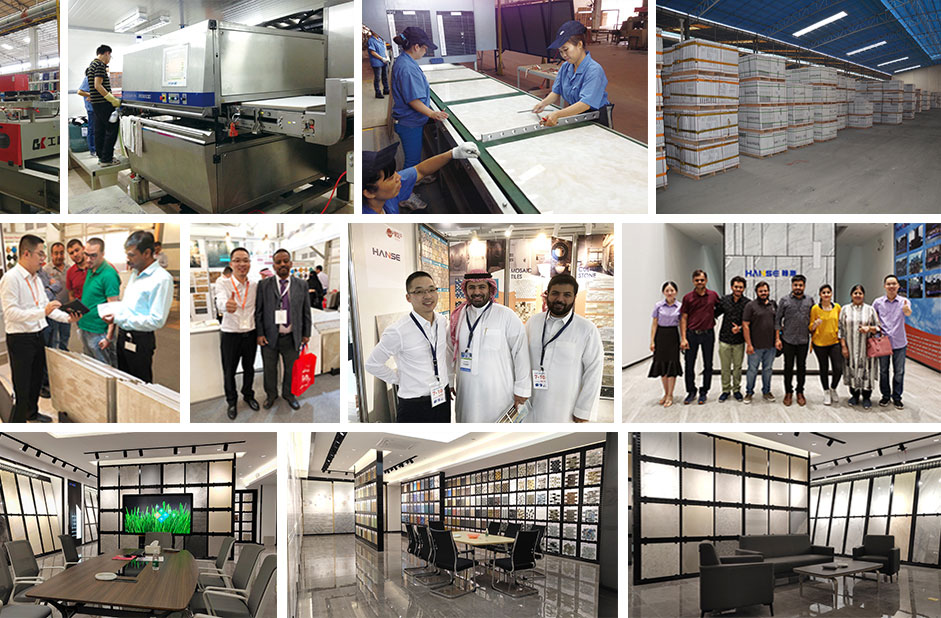 Our Services
Free Sample

Free sample order is provided, but the transportation fee should be paid by yourself. We ship the goods via Guangzhou port.

Design Scheme

We offer design scheme and effect drawing, helping you realise your vision for the most beautiful, effective and functional environments.

Product Types

Our products for sale including: bathroom accessories, sanitary ware, lamps, sockets, ceramic tiles and kitchen cabinets products.

Online Showroom

For more products please feel free to contact us. We accept online video chat that(whatsapp/wechat: +13927765473) you can get closer to visit our showroom and we'll show you all of our ceramic tiles, switch & socket, lighting, sanitary ware, bathroom products and cabinet products.
Featured Reviews
The blue stone tile board has been received. The quality and workmanship are all good. It's not paved yet. It's in the sun. The quality of the bluestone tile board is very good. I took some samples. Very satisfied, now you can buy it at ease.
I admire Hanse's enthusiasm for work, so that buyers can enjoy high-quality service and full trust. Hanse knows that the price of ceramic tiles is cheaper than other brands, but the amount of ceramic tiles is relatively large, so we must find something to trust. I'm lucky to find Hanse's family. Professional recommendation and excellent designers are at ease. The tiles are still received Thank you for the little card that Hanse wrote. I wish you a prosperous business.Hansebrand, originally heard from colleagues, all use Nobel. This time, I also choseHanseceramic tile for decoration. It's very beautiful, the shopping guide is very responsible, their tiles are very professional, the next house will continue to chooseHansetiles. Big brand, trustworthy. My friends who are renovating for the first time like me, you can save your heart by choosing Nobel. Highly recommended!
Tiles have not bought building materials on the Internet. After all, external wall decoration is also a lifelong thing. I went to Zhejiang factory to see the materials. After seeing the good quality, I placed an order at ease. I was particularly satisfied with the effect. The cost performance of stones is very high. If I have friends, I will continue to recommend them. The quality of tiles is very good, very satisfied, and highly praised.
The quality of ceramic tiles is very good. They are not damaged when received. They are neat and atmospheric after being laid. They are dirty and mop the floor very well. They have a sense of sanding, good antiskid and good color. The quality of ceramic tile is very good, it's very valuable, the delivery is very fast, and the packaging is very good.
The quality of the tiles is good, the packaging is awesome, the damage is not damaged, the glaze texture is clear, the seller delivers goods quickly, the logistics is available, the individual is satisfied, and the friend will be recommended. Ceramic tile slate is very good, and the effect is very good after paving. When spring comes, sprinkle grass seeds, and then put the position again, the small slate road will be more beautiful, fast logistics, and reasonable price!
The quality of ceramic tiles is very good. The decoration at home is a super match. It took three months for the tiles to be finished. In the middle, there were two times of mending. Some of the bricks were not enough and many. At last, there were four bricks missing from the ceiling in the kitchen. If I had another chance, I would not have to choose to buy Bricks online. It would be very hard. If I could buy all of them, it would be the best If you have to wait four or five days for the replenishment to arrive at the logistics point, or if you don't give me money to send it, more than 200 yuan will be charged for the return of bricks, and all of them will be delivered in wooden pallets, and even five boxes will be broken. Plus a few percent of the cost will be deducted for the return, and hundreds of money will be lost. It's really frustrating.
Tile floor tile quality is very good, the color is beautiful, and the same as the description of the store, praise, the first time to buy Tiles online. Compared with many others, we finally chose the new Central Plains. The quality and customer service are also very good. It's also faster to deal with problems. No, I'll show you my pictures later.
The lighting is simple and fashionable. After installing luxurious atmosphere tiles, I received it. The quality is very good. I'm very satisfied. The seller's service is also great. If you have a chance, you'll come back again. It's high-end and elegant. It's very beautiful.
Yes, the quality is very good and beautiful. The logistics is also very fast. The customer was very friendly. The lamps and lanterns purchased are consistent with the description, the quality is also very good, the service is warm and thoughtful, the shop assistant helped me to recommend to buy when doing the activity, it is really very affordable, trustworthy, that is to buy in advance, there is no installation at present, and then take photos to review after installation. In short, the quality of lamps is reliable, and the service is warm and thoughtful.
It's very nice to install. It's the same as the picture. I like it very much. Although the installation is completed with twists and turns, the effect is still good,
Load More
Related Products