Top 10 Swimming Pool Tile Creative
2023/3/9 17:00:00
The swimming pool is a good way to relax, exercise and play in summer. However, what really makes them stand out is the tiles you choose for the inner surface of the swimming pool. Pool tiles can add color, texture, depth, and style to your swimming area -at the same time make it beautiful and practical!
When choosing tiles for your swimming pool, there are many choices-most of its designs will choose ceramic mosaic and glass tile; also from classic subway styles with neutral colors to glittering metal decoration or customized customization with your unique taste. design. In this blog post, we will explore 10 creativity for paving the pool:
Mosaic Tiles
Mosaic tiles are a classic choice for pool designs. They come in a wide range of colors and designs, from traditional to contemporary. You can create patterns and designs to match your pool's theme or overall aesthetic.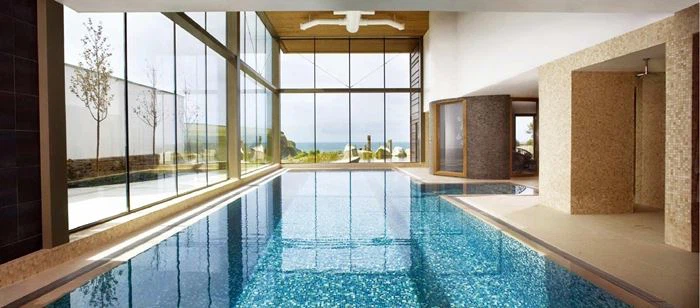 Glass Tiles
Glass tiles are another popular option for pool designs. They are available in a variety of colors, sizes, and finishes, and they can give your pool a modern and luxurious look.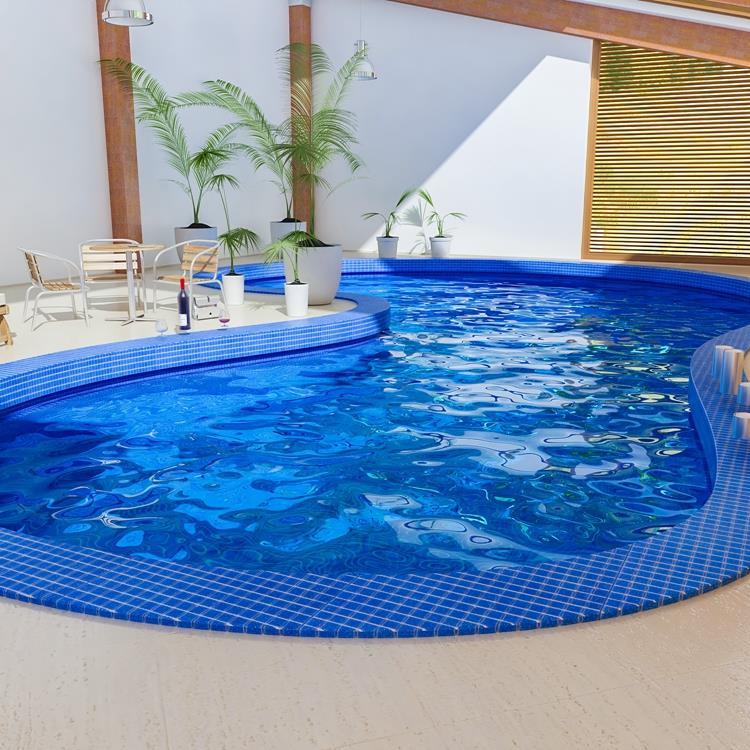 Natural Stone Tiles
Natural stone tiles such as travertine, slate, or marble, can give your pool a natural and organic feel. They are durable and long-lasting and can provide a luxurious look to your pool area.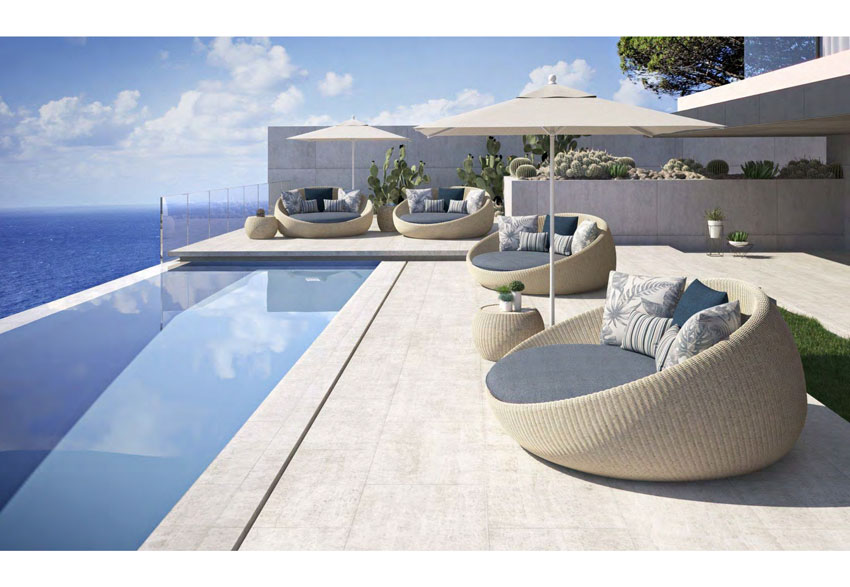 Geometric Patterns
If you want to create a unique and modern look for your pool, consider using tiles with geometric patterns. You can mix and match different shapes and colors to create a customized look.
Gradient Colors
You can create a beautiful and subtle gradient effect in your pool by using tiles in different shades of the same color. This can give your pool a calming and relaxing ambiance.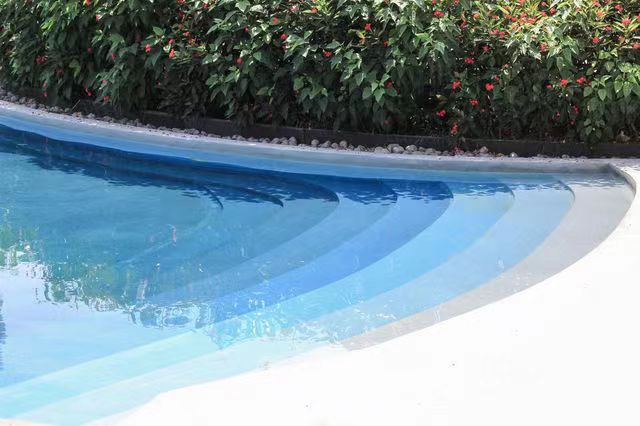 Underwater Mural
Create an underwater mural with tiles to add a unique touch to your pool area. This can be a great way to showcase your creativity and add a personal touch to your pool design.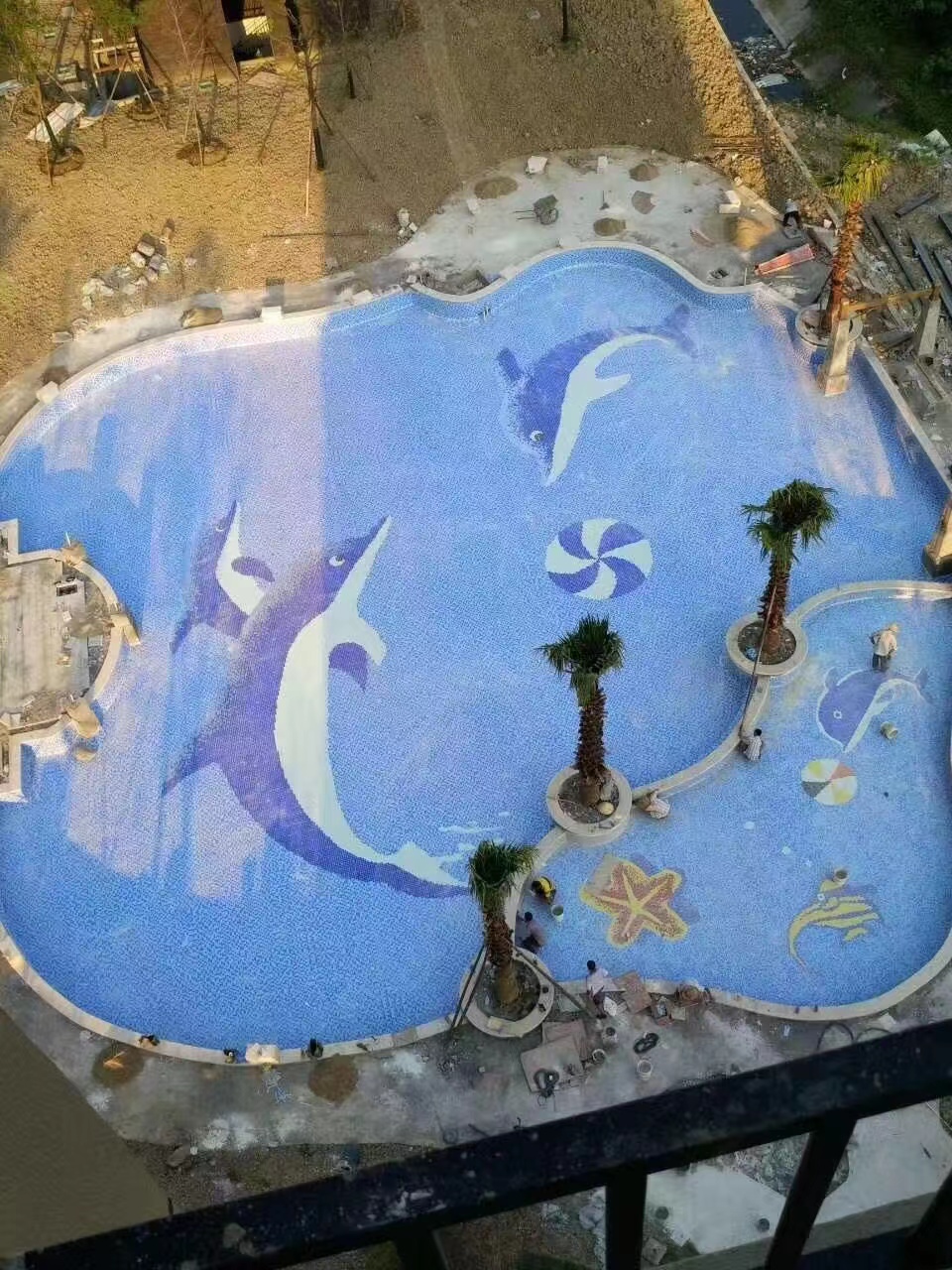 Metallic Finishes
Metallic tiles can add a touch of glamour and sophistication to your pool. They are available in a range of metallic finishes, including gold, silver, and bronze.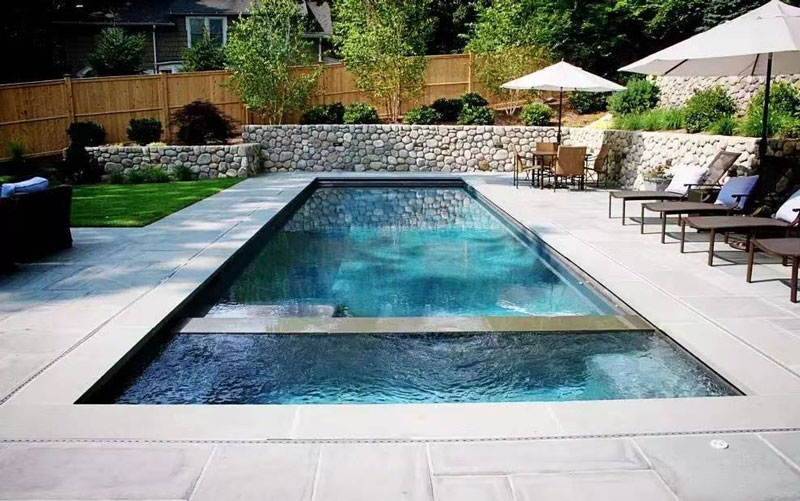 Textured Tiles
Add texture to your pool by using tiles with a textured finish. This can give your pool a more tactile feel and make it more visually interesting.
Bold Colors
If you want to make a statement with your pool design, consider using tiles in bold and bright colors. This can add a fun and playful touch to your pool area.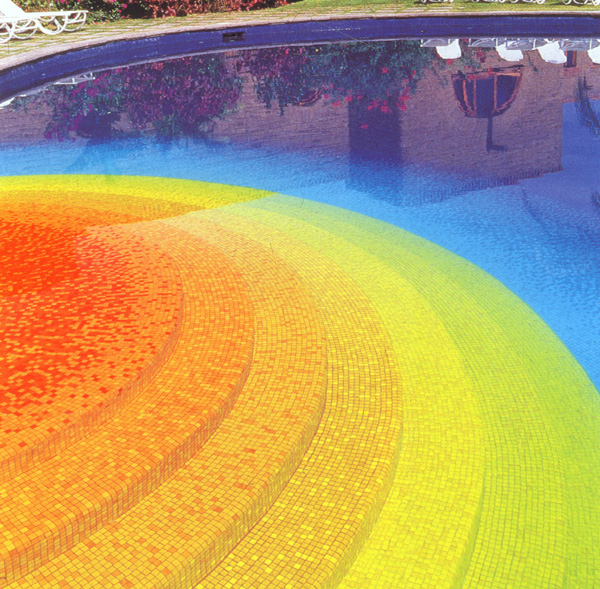 Image Source: Agape Tile
Contrasting Colors
Create contrast in your pool design by using tiles in contrasting colors. This can help highlight different areas of your pool and create a dynamic and visually interesting look.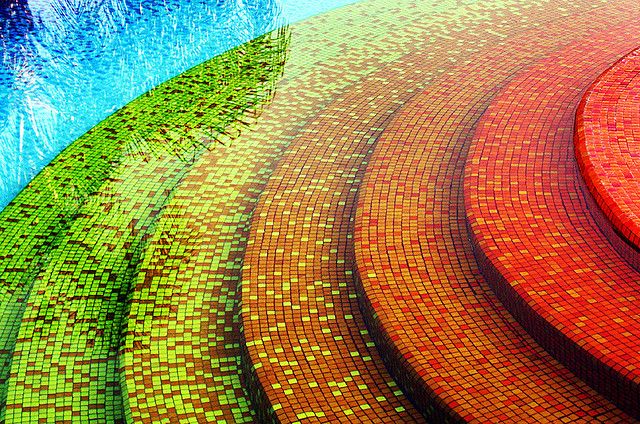 Image Source: Pinterest
No matter what type of pool aesthetic you want, there's no limit to creativity when it comes to designing your ideal swimming space, so don't be afraid to experiment until you find the look that works for your home. When considering material sources for inspiration, professional installation services must conduct thorough research to ensure they get exactly what you need to bring your vision to life. We hope to provide useful insights into the world of tile pools and happy decorating!