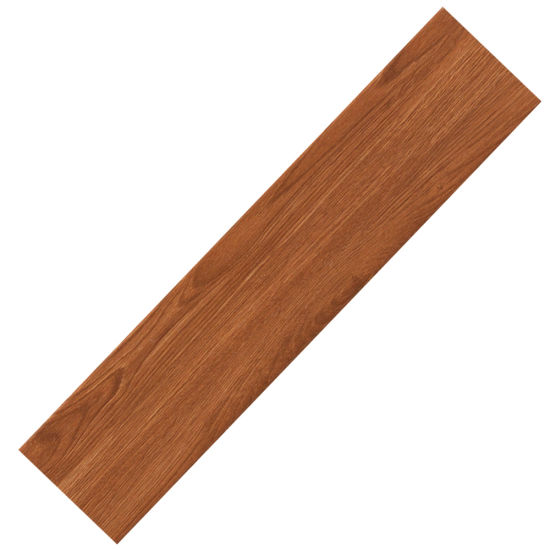 Brown Glazed Ceramic Tile
Product Details
Model Number

HO6153233

Certification

CE

Grade

AAA

Environmentally Friendly

Yes

Thickness

10mm

Water Absorption

6-8%

Brand Name

Hanse

Brandname

Hanse

Trademark

Hanse

Surfacetreatment

Non-Slip

Place Of Origin

Guangdong

Province

Guangdong

Shape

Rectangle

Specification

150x600mm

Modelnumber

HO6153233

Colorfamily

Firebrick

Size

150 x 600mm

Market

Every Country

Material

Antibacterial

Customized

Non-Customized

Function

Wear-Resistant

Type

Wood Floor Tile

Usage

Heat Insulation

Style

Classic and Nature

Transport Package

Standard Export Cartons and Wooden Pallet
Product Description
Now is the time to get wholesale Brown Glazed Ceramic Tiles from Hanse if you've been thinking of tiling your floors or incorporating ceramics into a backsplash tile design. Because of the matte appearance, the tile is less slippery, making it ideal for usage in the bathroom or kitchen. Basketweave, brick, herringbone, and straight are just a few of the creative ways to layout the Hanse ceramic glazed tile. Simply mix this tile with any other tile to create a highlighting effect. It will have a more personal touch if you are creative with it! Buy ceramic tile online that is constructed of long-lasting materials and adds a fashionable touch to every room in the house, as well as a range of other commercial and residential places.
Product Overviews
- The matte Brown Ceramic Tile is 150 x 800mm and is 10.5mm thick. It is CE-certified.
- Ceramic wood tile not only has the depth and variety of rich colors of genuine wood, but it's also durable and easy to care for.
- High-definition photos are printed in high-definition on each tile, giving it an authentic, realistic appearance throughout its whole surface.
- The P.E.I. rating evaluates a tile's ability to resist foot traffic on a scale of 1 to 5. The durability of this tile receives a P.E.I. rating of 4. With this grade, this tile can withstand moderate to heavy use. It's suitable for all residential and medium-traffic commercial floors and walls.
- You can't go wrong when you mix the warm charm of wood with the durability and versatility of tile. The Hanse Ceramic Tile will provide a distinctive touch to any area or project, from the edges to the printed design.
- Install these low-cost ceramic wood floor tiles on the interior of a shower wall.


Tile Certifications
About Hanse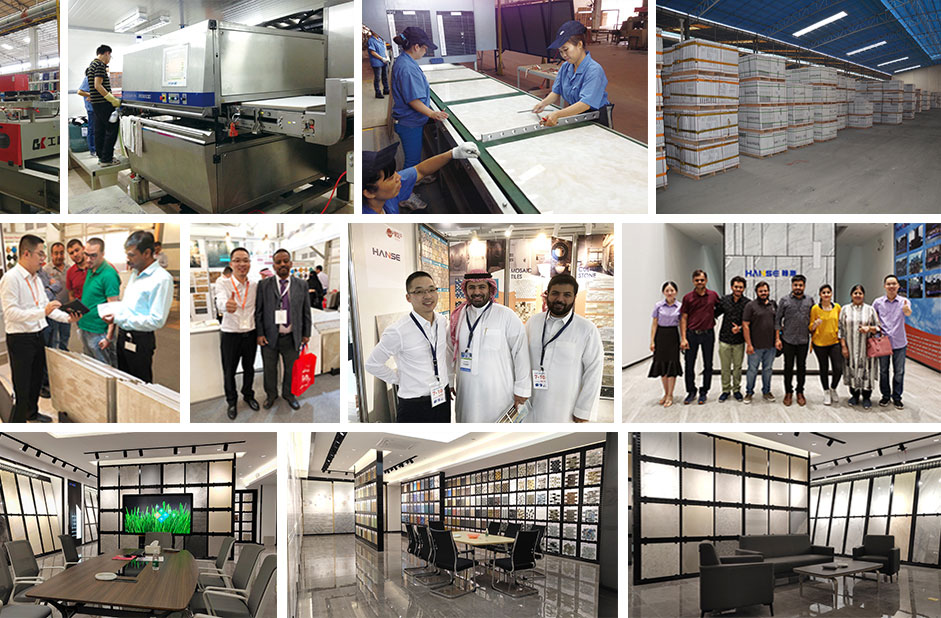 Our Services
Free Sample

Free sample order is provided, but the transportation fee should be paid by yourself. We ship the goods via Guangzhou port.

Design Scheme

We offer design scheme and effect drawing, helping you realise your vision for the most beautiful, effective and functional environments.

Product Types

Our products for sale including: bathroom accessories, sanitary ware, lamps, sockets, ceramic tiles and kitchen cabinets products.

Online Showroom

For more products please feel free to contact us. We accept online video chat that(whatsapp/wechat: +13927765473) you can get closer to visit our showroom and we'll show you all of our ceramic tiles, switch & socket, lighting, sanitary ware, bathroom products and cabinet products.
Featured Reviews
Received the ceramic tile, the quality is very good, the ceramic tile style is simple and generous, the surface is very smooth, the grain is clear, generally speaking, the cost performance is very high, the price is affordable. I'm very satisfied. I received the tiles. The quality is very good. The style is very beautiful. I'm very satisfied.
Received the tiles, better than I thought. I was worried about the poor quality and the damage during the transportation. As a result, I was worried about the superfluous ones. The quality was good and there was no damage. It was great! Tiles express is very fast, thank you.
Marble tiles are of fine arts and Sciences, and the effect is very good after laying, which is very eye-catching. The size of the specification matches the seller's description. The buyer's whole process tracking service is very enthusiastic, the logistics is very fast, the packaging is very strict, the quality of ceramic tiles is very good, the size is very standard.
The color of ceramic tile is very nice. I like it. After that, we will take photos of big floor tiles. This is for the building materials festival in August. Originally, I planned to buy it from another house, because the price was more favorable. Finally, I bought it from this house, because the customer service was very friendly and patient. At that time, the floor tiles were out of stock. Customer service suggested that I place an order and pay when I needed to use them. She gave them to me at the price of the activity. I was very moved. When it comes to delivery, there is a bit of friction. Tilers said that some floor tiles need to be added. Customer service said that they can follow 9. 9. Promote activity price. However, the previous promotion price is not included, but it needs to be recalculated, but the price gap between the two sides is hundreds of times,... To this end, it was very vexing. Finally, the negotiation failed. There was no preferential price for the increased part of the floor tiles. However, the customer service still helped me pack together and saved the freight. Warm goat customer service is very friendly, meticulous, very recommended. Very good. All of them were unpacked for inspection. There were no broken bricks, so I didn't call their customer service. Please Tilers also said that the brick quality is very good. Now the tile has been laid and moved in. The tile style is very generous and fashionable. As expected, it's not disappointed. It's very affordable! Very, very satisfied!
We have a tile saw and try to make our first cut with it, but it breaks or breaks the mosaic. Some of our sheets are not as good as other sheets, and the tile spacing is very large, which makes the arrangement a little tricky
Ceramic tile glaze is smooth and bright, with good quality, good color and no color difference. It's worth five points of satisfaction. Ceramic tiles are consistent with the description. This price is not available for other brands of ceramic tiles, and the paving effect is very satisfactory.
Tiles are delivered very quickly, the packaging is very good, the quality is good, I like this product very much, the quality is good and the price is cheap, Hanse's attitude is very good, the express delivery is also very fast, in general, we will buy it later.
The quality of ceramic tile is not very good. Every stone has obvious traces of glue. When it is pasted on the wall, we will see traces of solid glue. The customer scolds us for being bloody. The customer service didn't do anything, just asked us to accept it. I don't recommend you to buy dolomite. I don't know about other qualities. Two Tilers delivered by logistics have a very good attitude of unloading. They are also relatively tidy. The tiles are heavier than I thought and the quality is particularly good. They are delivered to home without any damage. Nice to meet Hanse. Such a good tile can save us money. We should let more people who need decoration know. We strongly recommend this shop with good service and tiles.
Tiles are consistent with the picture description. The seller delivers goods quickly and the service is up to standard. Give Hanse a compliment and come to buy next time. Ceramic tile stone is particularly good-looking and antiskid. I'm very satisfied with the comparison between many houses, and I will buy it back many times later.
Ceramic tile material is thick and fine workmanship, good quality, clear texture, good skid resistance, good price, cheap and substantial, and express delivery is awesome. Ceramic tiles have been purchased for the second time, and the quality is as good as ever. It's worth recommending. It's very fast.
Load More
Related Products