Coloured Chinese Asa Pvc Building Material Synthetic Resin Home Price Roofing Sheet Plastic Roof Sheets Prices Uganda
Product Details
Model Number

ASAS-20

Waveheight

30mm

Pitch

219mm

Thickness

2.8mm

Wavedistance

160mm

Projectsolutioncapability

Others

Width

1050mm

Warranty

2 years

Designstyle

Contemporary

Size

Customized Size

Type

Plain Roof Tiles

Productname

roofing sheet plastic

After-Saleservice

Online technical support

Length

multiples of the pitch mad

Colors

red/gary/blue/dark green/blue ash

Application

Villa, public buildings/civil buildings/villa/hotels etc.
Product Description
Product Feature :                                                                                                             
ASA synthetic resin tiles adopt advanced three-layer Co-extrusion technology.
Has outstanding corrosion resistance ,heat insulation, impact resistance which provides
our ASA roofing sheet with long term color stability and long service life.
Application :                                                                                                                  
Synthetic resin tiles are widely used in public buildings,civil buildings,villa,terrace houses,pavillions,recreation clubs,
hotels,holiday villages,flat-slop conversion projects,countryside transformation and new rural constructions so on.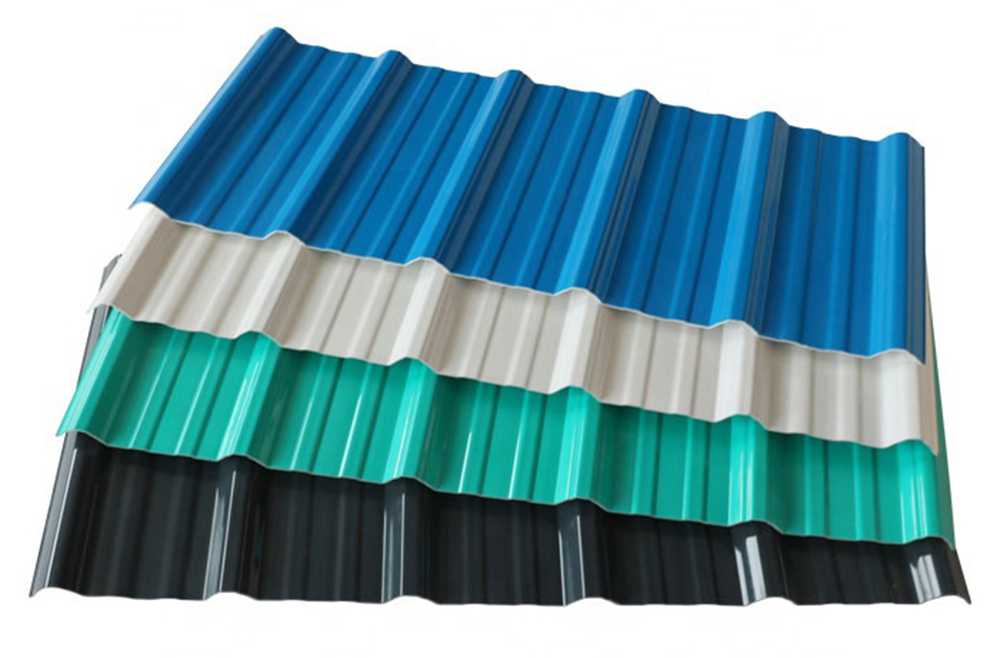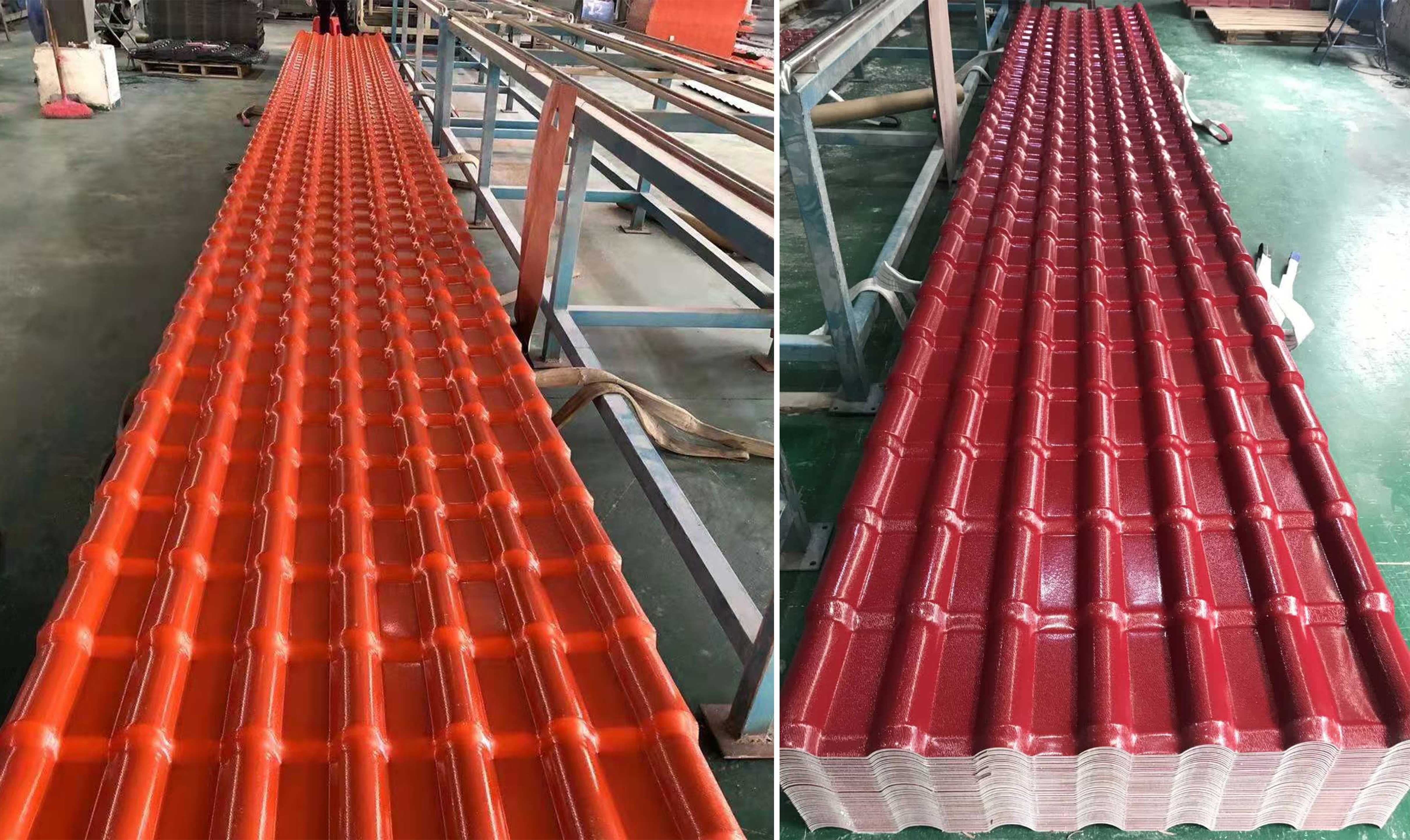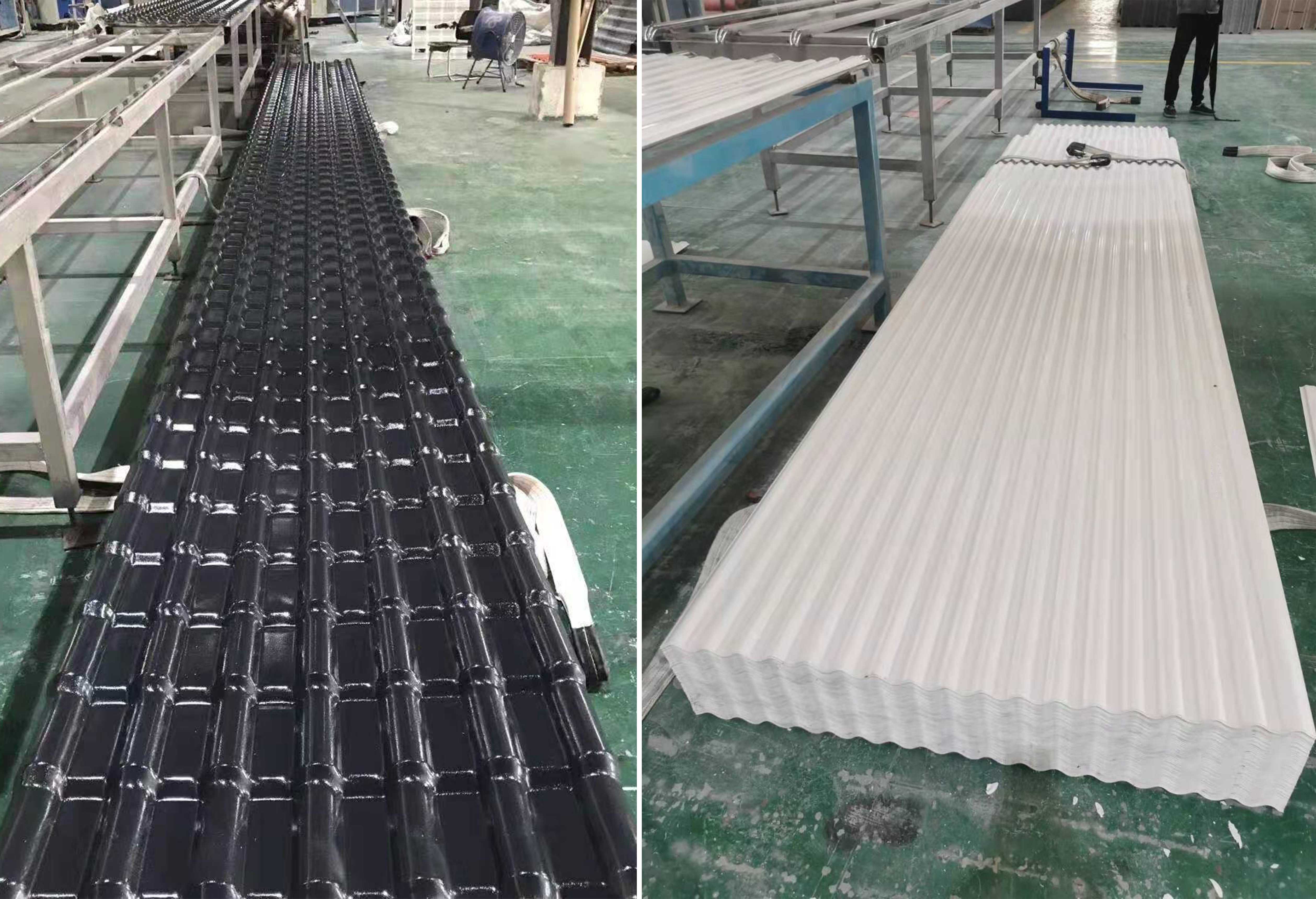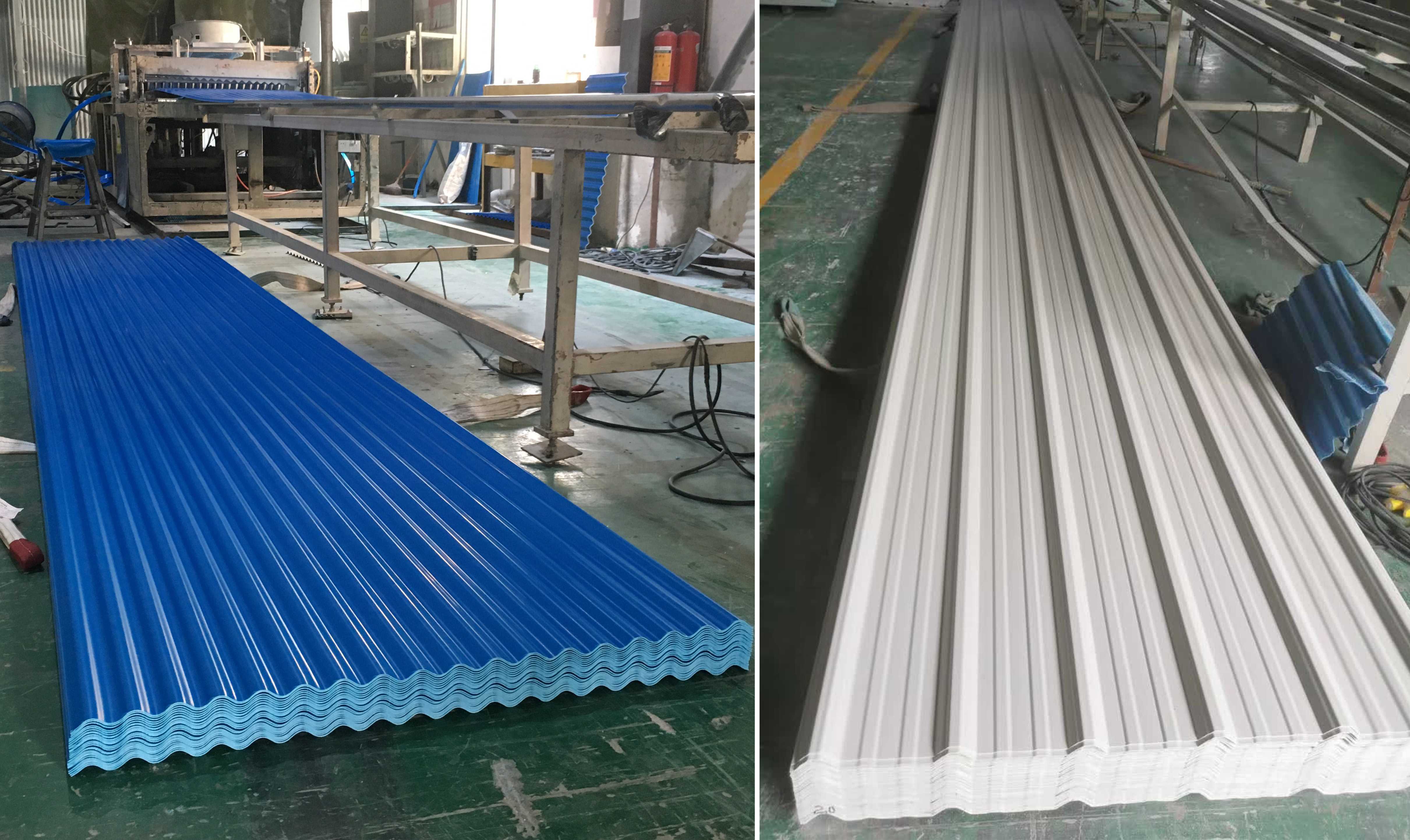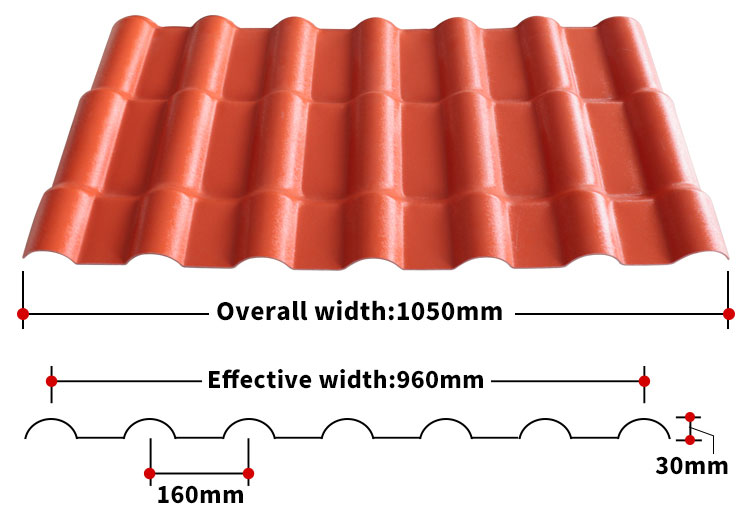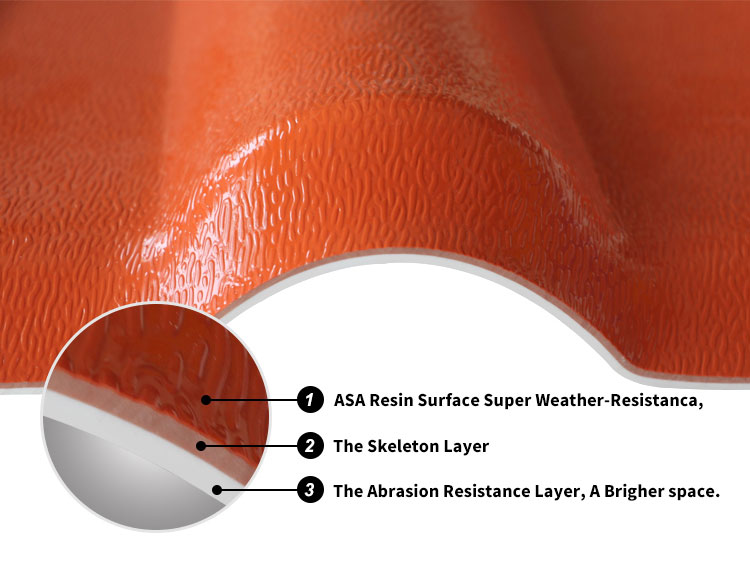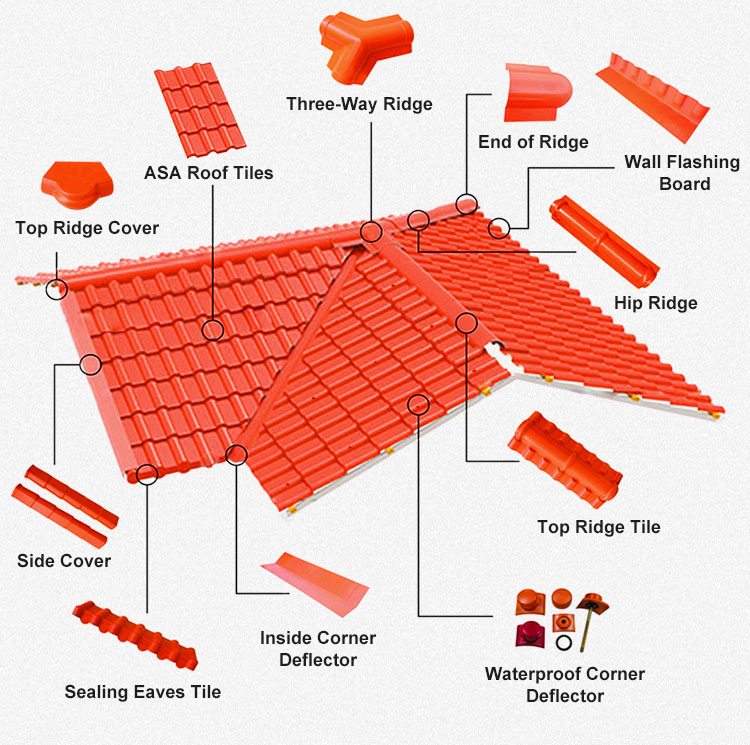 Type

resin roof tile

Material

ASA synthetic resin/strong synthetic resin/ASA composite/A+PVC/PVC/

FRP lighting board/PPC

Length

can be coustomized

Color lasting

10 years no fading

Feature

noise/ heat insulation/ anti- Seismic/ easy to assembly/ disassembly
Product performance:

1.Color Fastness:lasting color for 10 years
The surface material is made of super weather resistant ASA engineer-ing resin.It has
extraordinary durability in the natural environment.Color stability can be mainted even
under harsh conditions of ultraviolet light,moisture,heat and cold.

2.Excellent corrosion resistance
Synthetic resin tile can resist the corrosion of acid,salt and other chemical substances
for a long time.And phenomena of rust,spots etc.will not appear under various adverse urban
enviromental conditons like acid rain etc.

3.Strong impact resistance
According to the test,1kg steel ball falling freely from 3 meters high will not crack
synthetic resin tile,which has s strong bearing capacity of external impact.

4.Good load resistance
In low temperature climate,even if the roof under perennial snow,synthetic resin tile will
be not damaged or torn.The test also shows that the resin tile will not deform and fall
under the purlin distance of 880mm,and extra 60kg loated.

5.Good sound insulation
Resin tile has good sound insulation and silencing effectg.When exposed to external noised
such as raintorm and gale,it can be both sound insulated and noise absorpted.The test
results show that the average sound insulation volume is over 30dB.

6.Fire resitance
Resin tile materials belongs to the refractorty materials,and te fire rating meets
international CB 8624-2012 B1 level.

7.Convenient installation
Synthetic resin tile is easy to install,and tile installation is more efficient and cost-
effective.

8.Self cleaning
The surface of the resin tile is smooth and compact,which does not absorb wate4r,dust and
will be more clean and bright after rain wash.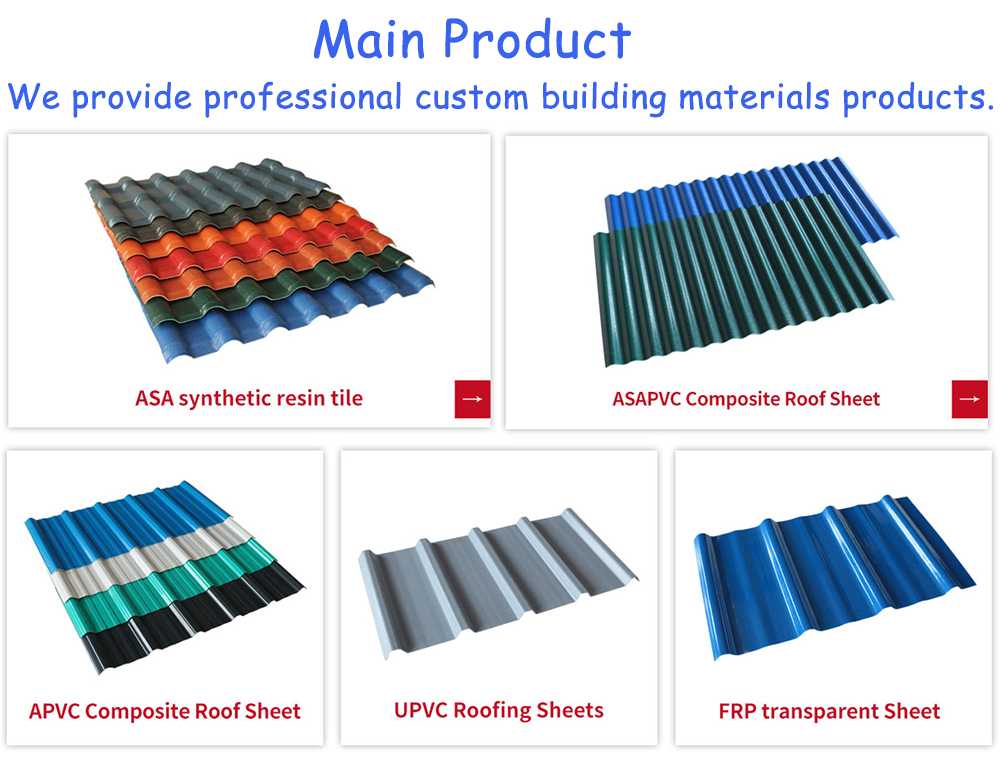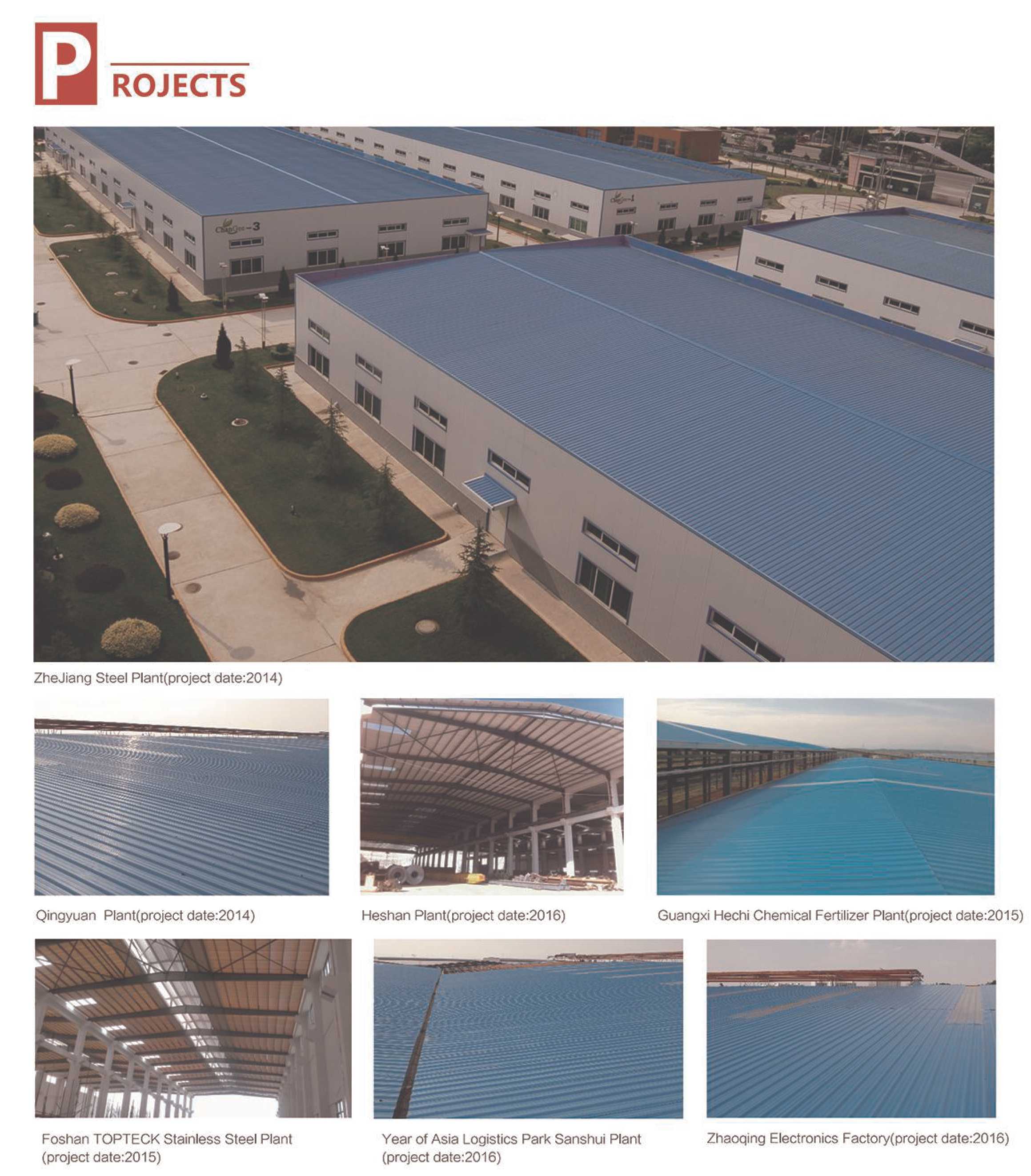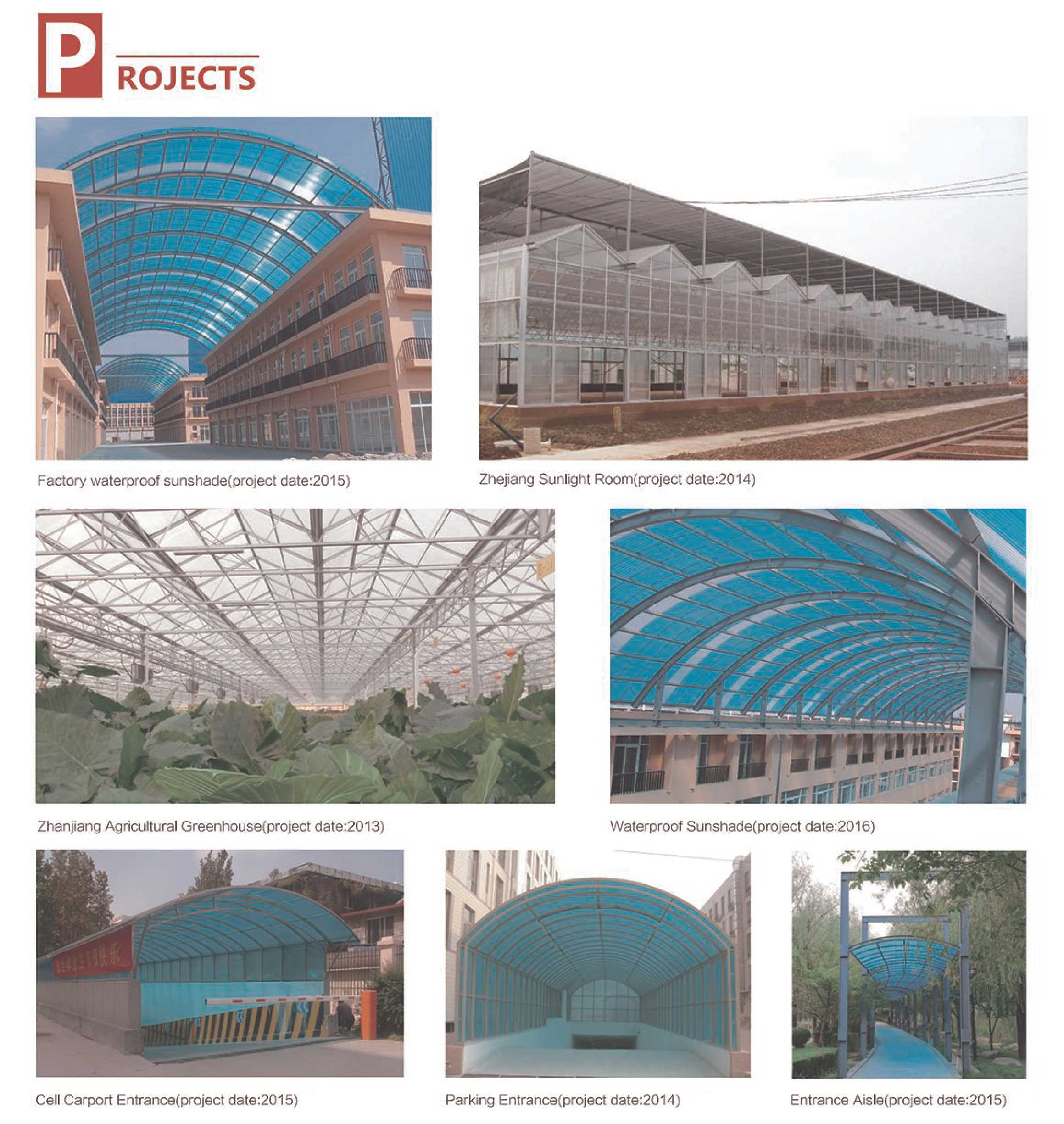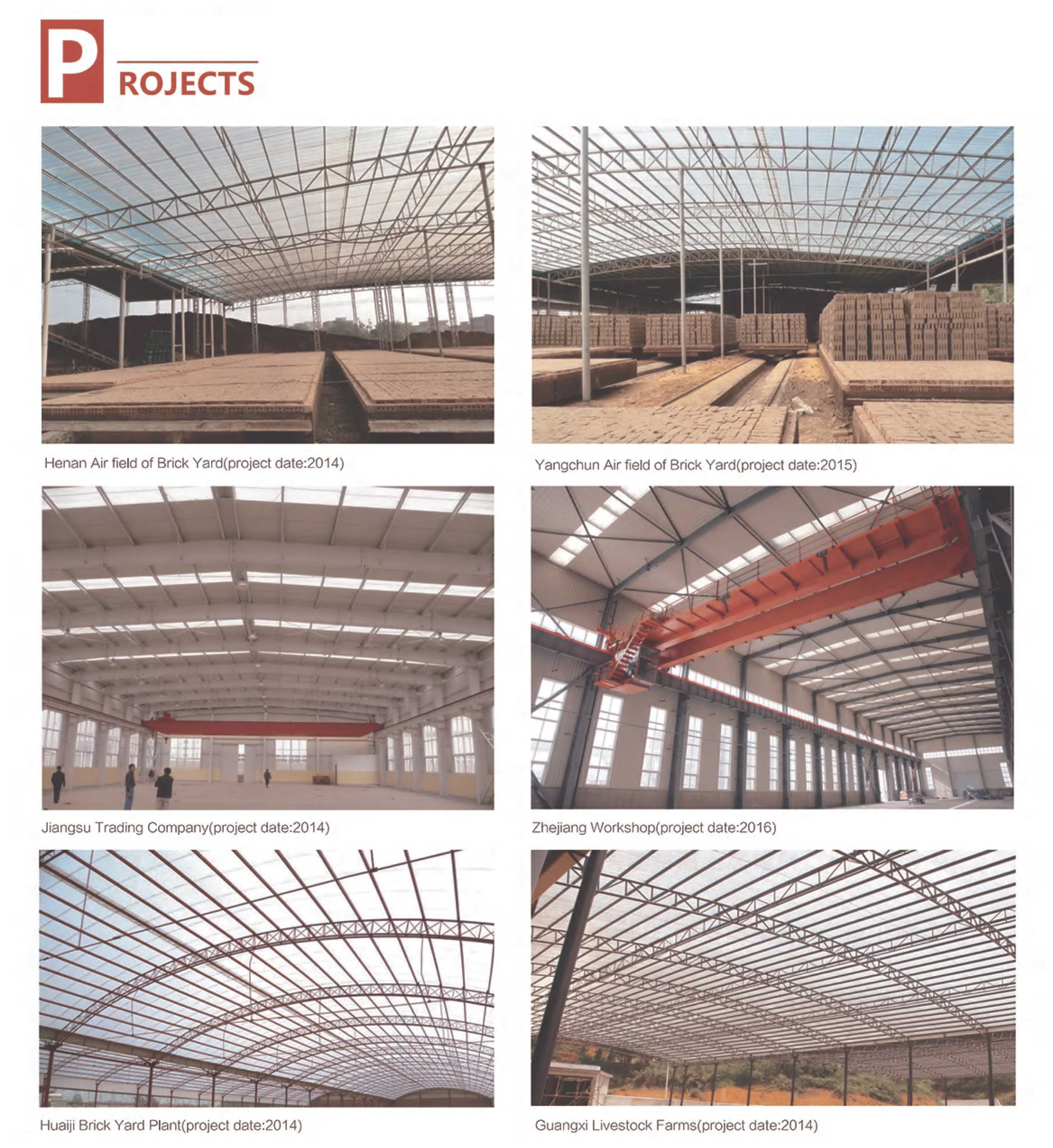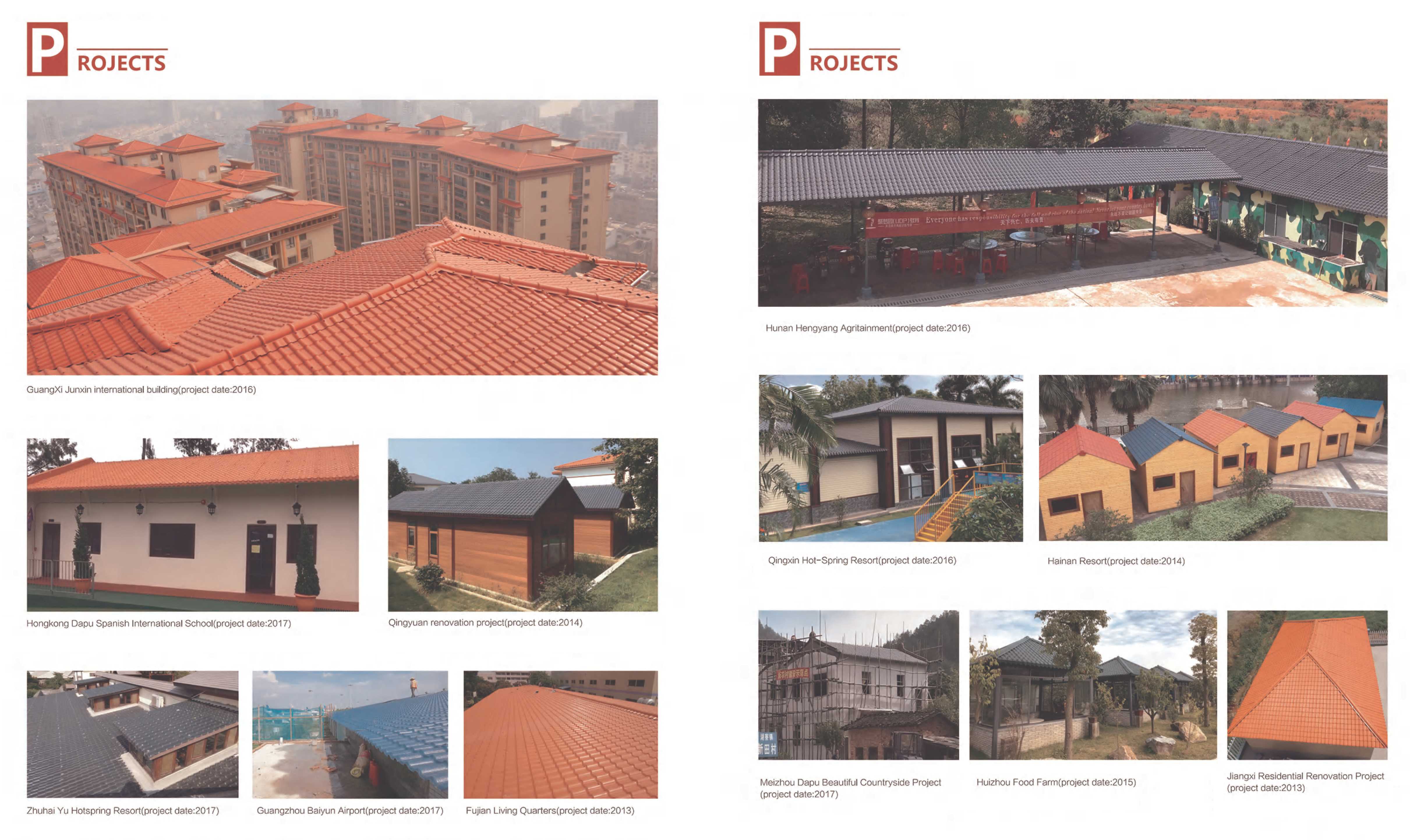 Correct Installation methods and attention:

1.Correct placement of tile
a,overlapping (for roof length≤15m)
b,Interleaving (for roof length≥15m)

2.Correct use of special nail
a,The special nail must be nailed in the middle of the tile bone to be waterproof.
b,Fixation interval of special nails is 50cm~100cm,4pcs/m2 is better.
c,Special nails must be made from the lower end of the tile to the roof top to be more
beautiful,airtight and neat.

3.Install the seal ridge tile to seal off eaves cover
a,Separate the sealing strip in half, and cover the ridge tile according to tile shape on
the roof and fix with special nail.
b,Seal the joint of the lateral tile with cement,cover the ridge tile directly and end
bottom of ridge by smalls tiles.
c,To install and nail verge cover directly on the lower end of tile or roof eaves.
d,Ridge tile joints should be clipped with scissors to fit the interface,overlapped and
sealed with glass glue.

4.Waterproof treatment for protruding part
First,make a v-type material as water connecting,which can be different materials and
specifcations accordingly,fix it at the bottom and install color steel tile on it.

5.The connection and installation of the inclined plane
It refers to the construction of water connection at the bottom of two roofing tiles after
cutting off by angle and length.First,water connection materials(i.e.,gutter)are installed
under the tiles,and then finish with waterproof adhesive or cement.
Safety Precautions:
1.Wear necessary safety equipments,such as gloves,hard hats,safety belts,etc.
2.Installation workers must be certified professionals.
3.The skeleton must be firmly installed.
4.Walk on the tile,try to step on the middle part of the tile not the edge when
installation.
5.installation should be cautious in bad weather.
Corporate Culture: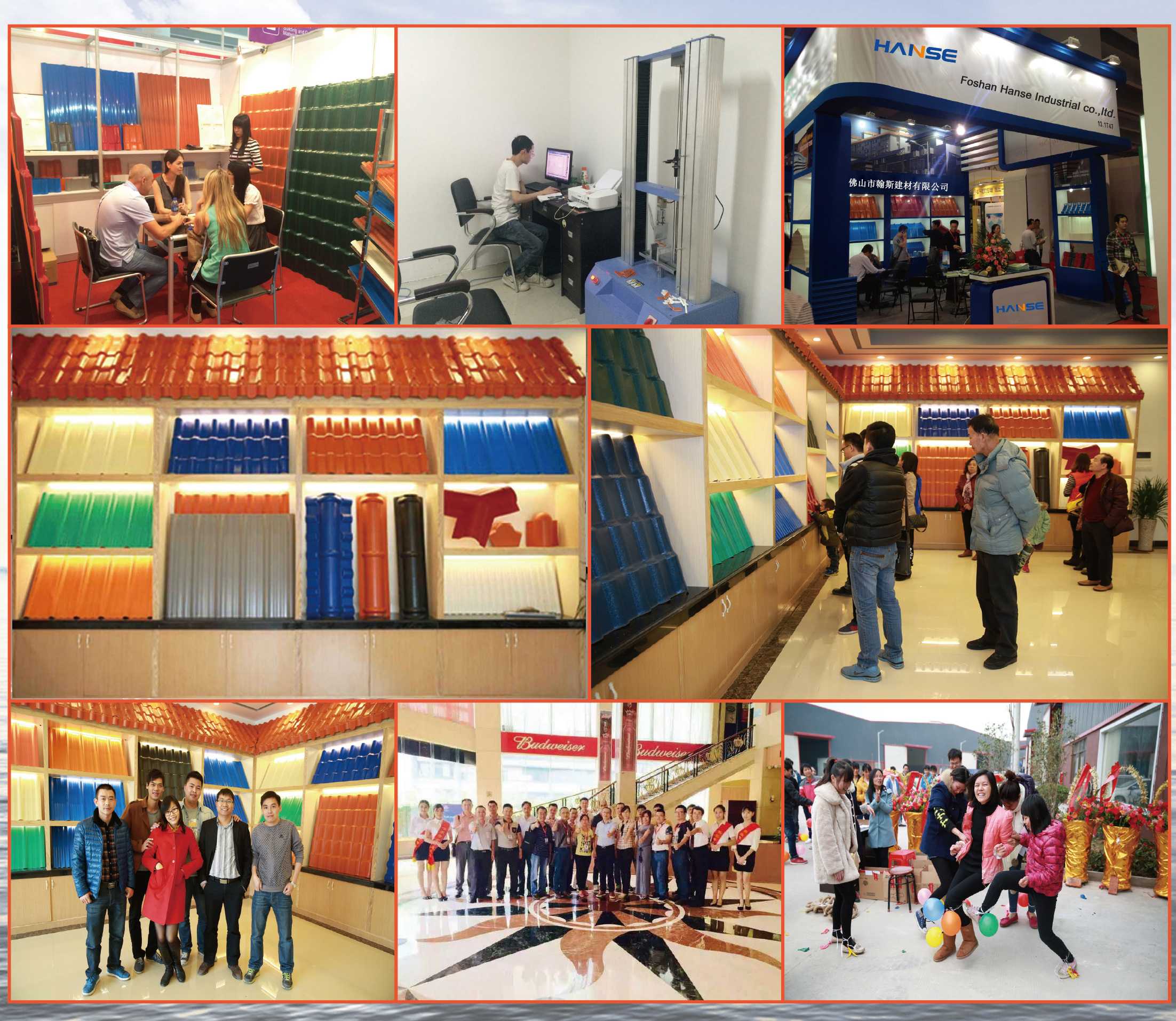 FAQ:
1. How do I know your quality?
High solution detailed photos and free sample will be able to verify our quality.
2. Are you a trading company or factory?
We're factory. We manufacture products ourselves.
3. I'm a home owner and I need small quantity, what can I do?
Please check with our sales team if it's in stock or if we have distributor locally.
4. Can I get a door to door service? or can I get the tiles delivered to my door?
Yes, we offer delivery to your door service, which makes your work easy.
5. Can I get a sample first? And how does it charge?
Yes, free sample is available with freight collect or prepaid.
6. What if the tiles are broken during transition?
All our products are insurance, our after sales will sort our the reasons and will sure you'll be properly compensated.
7.Can you make products from our designs?
Yes, we do OEM and OBM.
8. How do I make payment?
We received PayPal western union and directly bank transfer to our company account. If above are all unavailable, we will issue you a PayPal invoice and you simply pay by credit card
If you have more query, please feel free to contact with us,thank you

Tile Certifications
About Hanse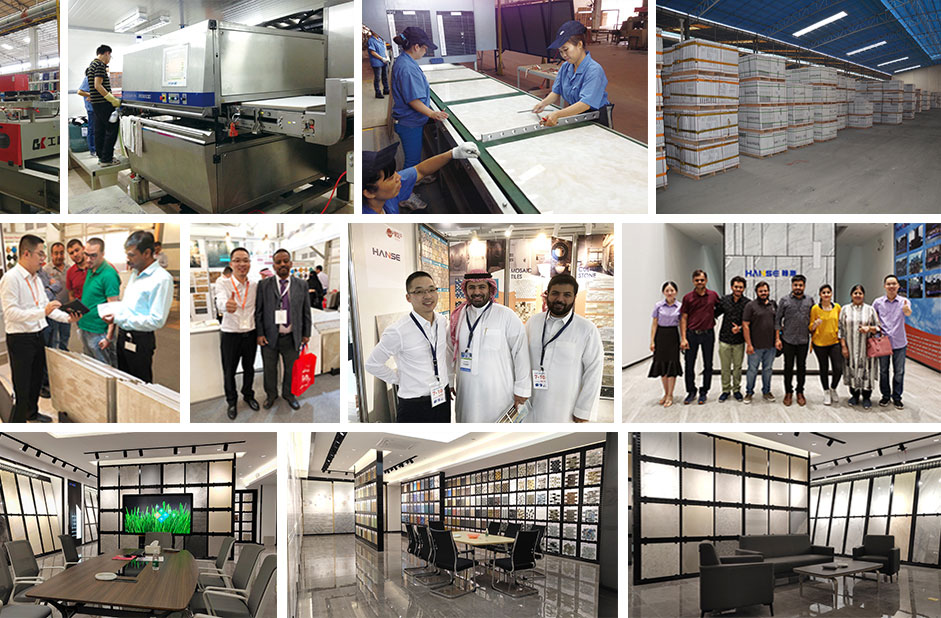 Our Services
Free Sample

Free sample order is provided, but the transportation fee should be paid by yourself. We ship the goods via Guangzhou port.

Design Scheme

We offer design scheme and effect drawing, helping you realise your vision for the most beautiful, effective and functional environments.

Product Types

Our products for sale including: bathroom accessories, sanitary ware, lamps, sockets, ceramic tiles and kitchen cabinets products.

Online Showroom

For more products please feel free to contact us. We accept online video chat that(whatsapp/wechat: +13927765473) you can get closer to visit our showroom and we'll show you all of our ceramic tiles, switch & socket, lighting, sanitary ware, bathroom products and cabinet products.
Featured Reviews
Today, the ceramic tile starts to lay bluestone slab, which has not been finished, but the effect is obvious. The slab is flat and the color is good-looking. It will be recommended to friends for purchase. The effect of tiling on the road really likes it, and the logistics process is not bad. It's clean and antiskid with water.
Ceramic tile is a natural stone, with clear surface lines, uniform thickness, standard size, and fast logistics. After installation, the renderings are taken to show you the thickness, flatness and good effect of staggered joint paving. Clean the cement on the stone surface in time after paving, otherwise it will be hard to clean after drying, and the service is very good. The quality of ceramic tiles is very good, very thick, non slip, good customer service attitude.
Xinzhongyuan's tiles have a good flatness. If you have one more box, they will not be returned. They will be kept for future use. They will look good when they are laid out. They have chosen a more personalized style. I hope that the children will like them in the future. The tiles are very strong and good-looking.
Tiles arrived, good quality, cheaper than other brands of tiles, very good, tiles logistics car directly to the store, more convenient, not a lot of damage, some broken also used, other no problem, the effect is very good.
Ceramic tiles are fast in logistics and delivery. They are used in the kitchen room after purchase. They look good and durable. They are highly praised. The new house is decorated. They like it very much. It takes the most time to buy ceramic tiles. Compared with the prices and styles of many houses, this shop has a high cost performance. They talked with customer service for a long time. All the questions were answered one by one, and they also helped me budget. The consumption is also very accurate. The overall effect is good.
Tile I want black and white gray effect, recommend this! Thank you! Logistics contact good delivery time to arrive on time, at the scene to see Tilers move bricks only to know my home tiles have multiple super quality. There are logo cartons of Hanse on the bottom of the brick and AA superior ones. The material is beautiful. Thank you Hanse!
Tiles are still more cost-effective. Before that, I was worried about the quality. I talked with customer service for a long time, and then I made the order. Now that we have received the goods, they are all pretty good, and the corners are very flat, so the Tilers can't say that it's not reliable to buy online. Tile style is good-looking, lines are clear and beautiful, resistant to dirt, I am not afraid of sliding in the kitchen.
I don't want to put the tiles next to the hardwood, but it looks great. It's easy to install and cut with the shop brand tile cutter. When I decorated their house, my daughter-in-law picked this tile
Fashion tiles are strong and beautiful! It's very bright in the living room! Wish Hanse a prosperous business! The quality of tiles is very good, the workmanship is very fine, the store service is very good, the delivery speed is very fast.
First of all, we need a sample of ceramic tiles. The quality is very good. It's Guangdong quality, beautiful ceramic tiles, guaranteed quality, high water absorption and cost performance, moisture-proof and antiskid, wide range of application, affordable price compared with other brands of ceramic tiles, fast delivery, and urgent need of consumers!
Load More
Related Products