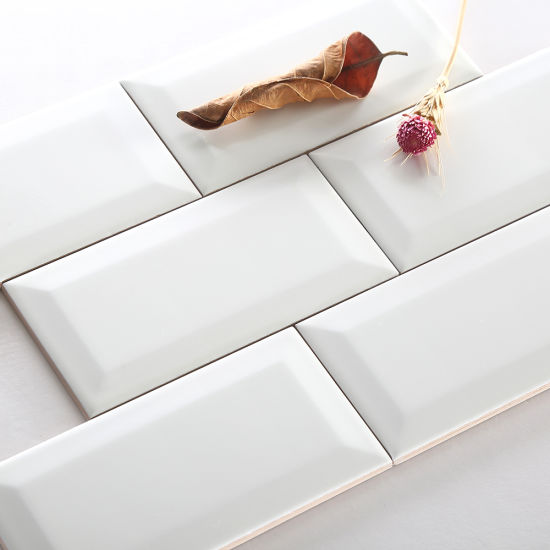 White Glossy Ceramic Tile
Product Details
Place Of Origin :

Guangdong,China (Mainland)

Brand Name :

Hanse

Model Number :

751500X

Size :

75 x 150mm

Usage :

Wall,Widely

Color Family :

White/Grey/Blue/Yellow etc.

Shape :

Strip

Style :

Modern Style

Thickness :

8mm

Colortype :

Same Color System

Certification :

CE, ISO

Type :

Subway Tile

Decorative :

for Wall

Pcs/Box :

136

M2/Box :

1.53

Kg/Box :

19

Box/Pallet :

72

Alkali-Proof :

Strong

Trademark :

Hanse

Transport Package :

Wooden Crate/ Plywood Pallet

Specification :

75x150mm
Product Description
Featured Reviews
The quality of ceramic tiles is very good, the price is affordable, the most important thing is that they don't hurt their hair, and they are very lovely. They have been bought for the second time. The loved ones hurry to start. The mosaic quality of ceramic tile pool is particularly good. I like the color very much. It's very beautiful!
Tile received yesterday, the quality is very good, grain cleaning, high-grade generous, good-looking, tiles for praise and praise friends! Just say it! Please praise friends! Early to bed and early to rise! Please praise friends!
The quality of ceramic tile is very good, and its luster and brightness are good. The high-end atmosphere is of high grade. The tiles are specially pasted and then evaluated. They should be authentic. The quality is absolutely not good. No matter friends, tile workers or decoration companies, they all have a very high evaluation on the tiles I bought. The tiles are very good-looking in design and thick in texture. This kind of quality ceramic tile, even if it is not a brand, can definitely afford this price, with super high cost performance.
After the tiles are laid, I feel very atmospheric, very flat, good texture, and tight packaging, no damage, tiles are good! But the part I bought had white lines. Hanse said it's a design pattern! I don't know if other customers have similar situation. I think there must be something wrong with the product batch! Ah! It's not easy to exchange such heavy things.
The surface of tile floor tile is smooth, smooth, and the logistics speed is very fast. The price is favorable. The tile packaging is tight and undamaged. The color and pattern are very good-looking. The size is also suitable, which shows the grade.
The quality of ceramic tile is good, the color is also very good-looking, and I like it very much. I received the tiles. They were very good. I didn't expect that the price of the tiles was not expensive. The store family was very good. The packaging was very good, and the delivery speed was very fast. They will come again if necessary.
All Colors
Related Products