Wood Look Tile Ideas For Bedroom In Your House
2020/8/20 10:45:49
The bedroom is a place for sleeping and resting at home, making it comfortable and pleasant is the most important, and wood grain tile is absolutely the best choice. Now, more and more people choose to install wood like tiles for bedrooms, which are comfortable, environmentally friendly and easy to take care of. The texture of real wood and natural and simple style can definitely give you a most beautiful rest space. It's like living in a wooden house in the forest. What wakes you up in the morning is the pouring sunlight. The space is full of natural feeling. It's very nice to think about it. Here are some ideas for wood look tiles for bedroom.
Wood Look Tile Ideas For Bedroom
Different colors, different styles of wood grain tile floor, comfort at any time beyond the big bed. Light color, beige, brown and reddish-brown & more, these common wood colors, wood grain tile can be perfectly reproduced.
Yellow Wood Grain Tile, Soft and Bright
The application of yellow wood grain is probably the most extensive, simple and beautiful, greatly improving the pleasure of the rest space.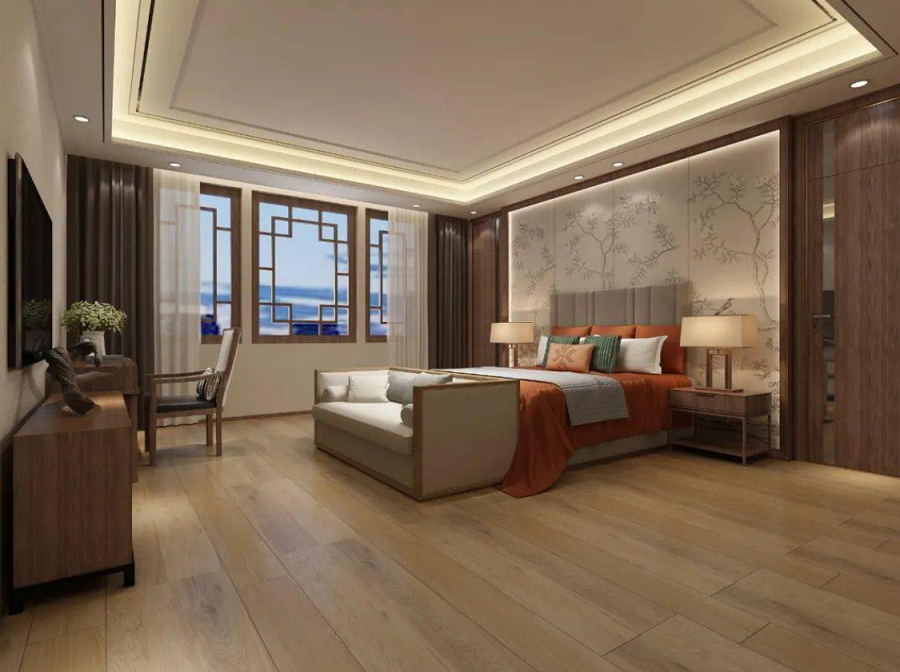 Wood effect tile, from the texture and color of various tree species, truly restore the tree ring and texture, natural texture and smooth lines, so that the space becomes rich. Although it is ceramic tile, but because of the decoration of color and texture, the space is no longer with the characteristics of cold tile, becoming warm and comfortable. At the same time, in terms of cleaning, it is also more convenient and there is no need to worry about it.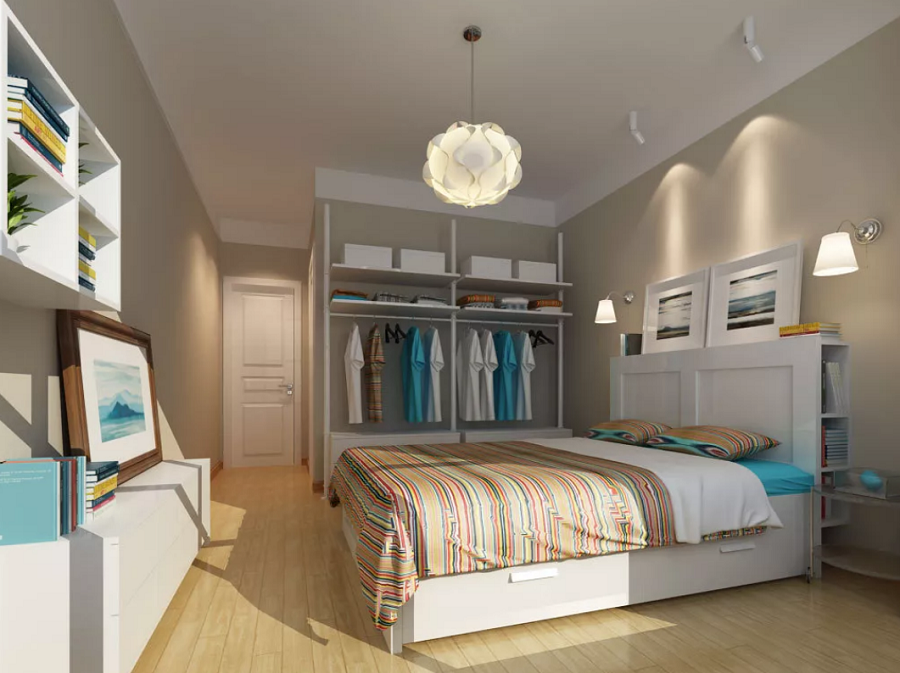 Light Color Tile With Wood Effect, Clean & Has A Sense Of Reality
The light wood like tile such as white, gray, milk-white, suitable for simple and elegant bedroom space. Although the color is light, the effect is not weak.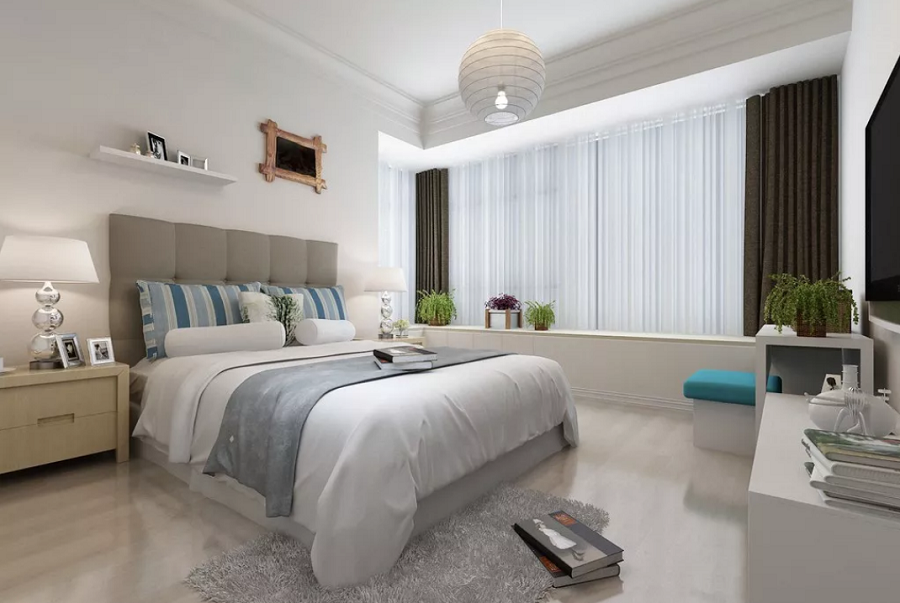 The bright bedroom space is full of positive energy.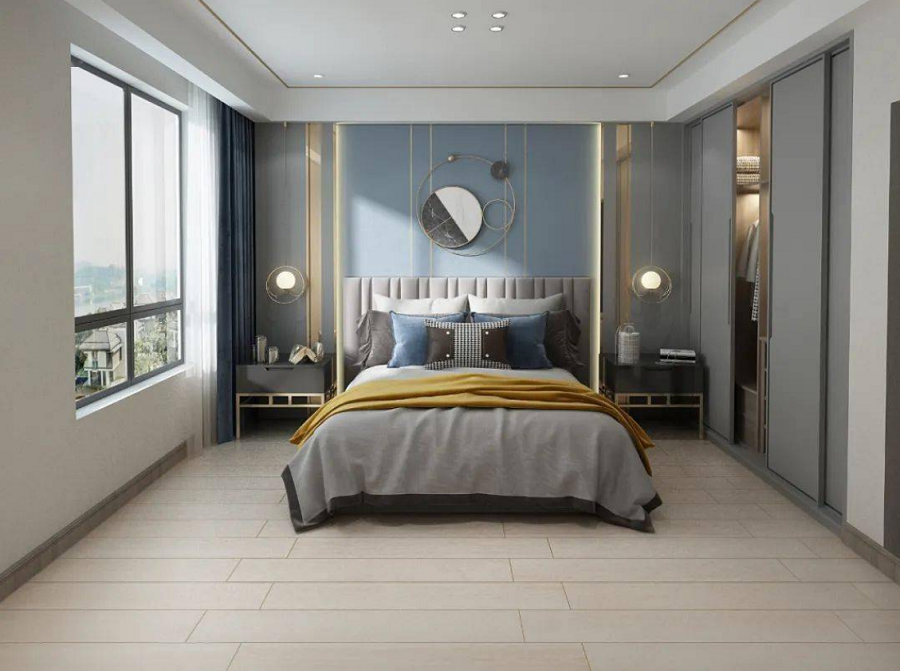 Simple wood grain tile laying, simple colors, simple furniture furnishings, simple but not losing the connotation, the essence of life in the simple style, also reflects the infinite love of life.
Red Brown Wood Like Tile In Bedroom
Red brown wood grain is strong and deep, which is more suitable for traditional style. Decorating with tile that look like wood for bedroom, so beautiful that you don't want to turn off the light!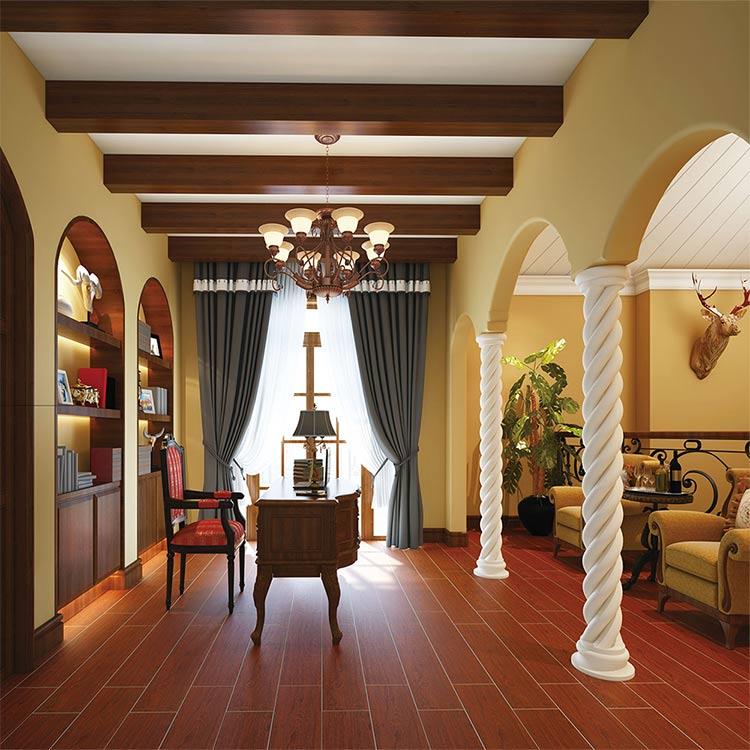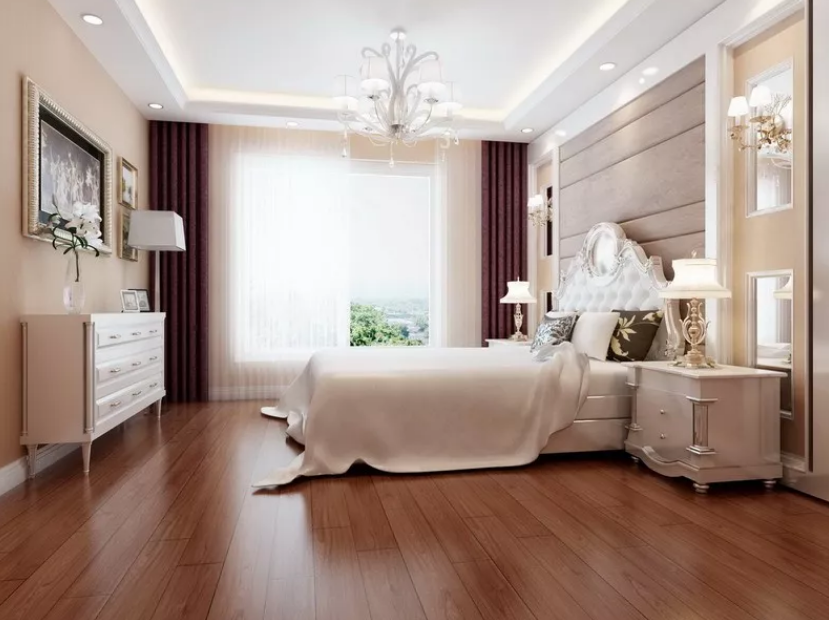 Hanse bedroom wood look tile series uses high-quality raw materials for each piece of products, and adheres to the highest standard in each process. It is a model of wood look tile manufacturers. Our series of ceramic & porcelain tiles that look like wood highly restore the texture of trees in nature, and show us the depth of the forest. The wanton texture makes us feel relaxed and joyful. The bedroom decorated with tiles that look like wood, full of pleasant feeling, creating a relaxed atmosphere, especially suitable for rest and entertainment.
People spend about a third of their life in sleep. If you want to spend this important time happily and comfortably, you should start with choosing a good tile. To decorate the bedroom space with beauty and quality, and make life better!