Product Details
Model Number

HYH36008

Brand Name

Hanse

Brandname

Hanse

Modelnumber

HYH36008

Place Of Origin

Guangdong

Province

Guangdong

Size

300 x 600mm
Product Description
Our 300x600mm Glazed Ceramic Tile collections come with the matte finish in grey and white colors, ideal for installing on the wall in Bathroom, Kitchen Wall, and other areas requiring waterproof and stain-resistant walls. This tile is printed with inkjet technology, which results in a high-definition image that completely covers the tile and gives it a natural, authentic appearance.
The rounded edges of pressed tiles allow for a smoother transition, and more noticeable grout lines are required. This Grey Glazed Ceramic Tile can be utilized on all indoor wall applications, all interior countertop applications, and all home interior floors because it has a high PEI rating. Commercial applications are not recommended for this tile. For a traditional look and longevity, use contemporary ceramic and porcelain tiles. These tiles offer long-lasting beauty that is versatile, inexpensive, and easy to maintain, whether you're searching for basic, clean designs or huge format designs.
Product Overview
Choose the durable and affordable Grey Glazed Ceramic Wall Tiles at cheap prices at reliable tiles manufacturers for your metope and ground adornment in different areas with varying specifications.
- The Grey Glazed Ceramic Wall Tile 24x12(Model: HYH36008) is for interior wall decoration

- These tiles come in colors: beige, white

- Size: 600x600mm, water absorption: ≤1%

- Numerous variations in patterns, tones, and sizes

- Our wall ceramic tiles conform to ISO9001 certification, CE certification, CCC certification, and ISO14001 environmental management system certification, etc.

- High-grade, durable material and strict quality control system ensure the quality and safety of Hanse tiles

- Ceramic tiles provide a classic appearance, you can keep up with the trend of the times and have your own taste

- The ceramic tiles make you feel clean and soft when they are finished, easy to work with

- Hanse ceramic tiles contain no harmful substance, safe to use

- High hardness, good abrasion and corrosion resistance, waterproof, fireproof, and non-slip

- Suitable for the wall of kitchen, bathroom, restaurant kitchen, public bathroom, public toilet, etc.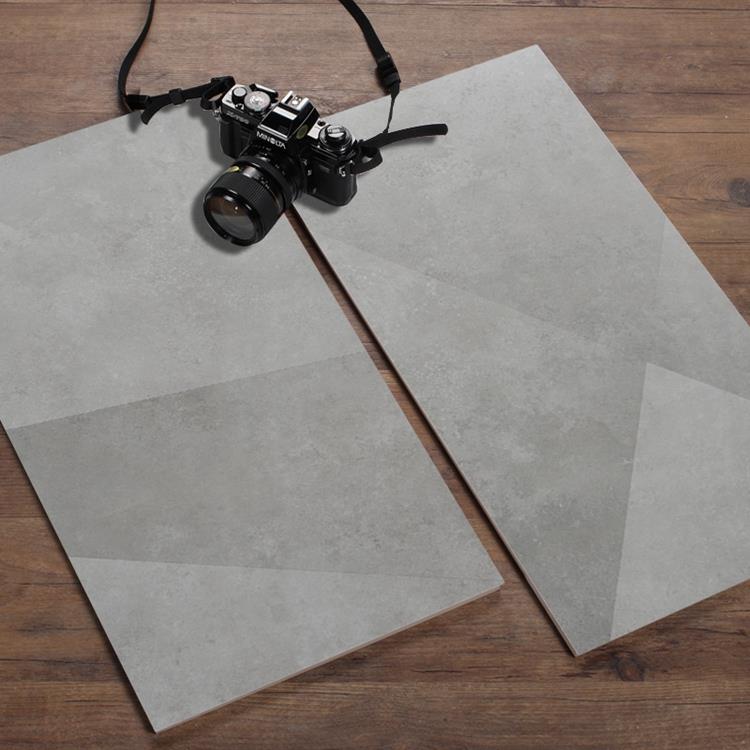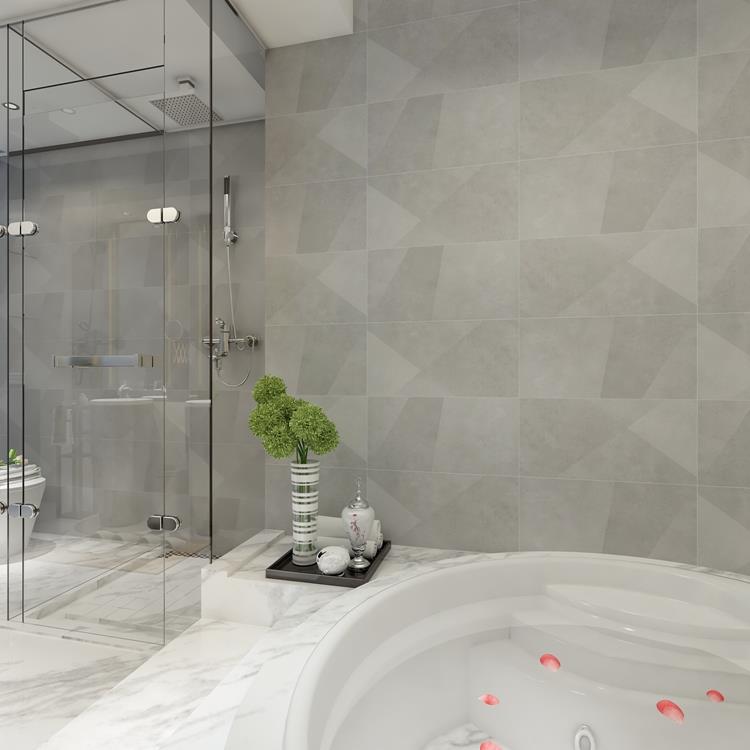 Tile Certifications
About Hanse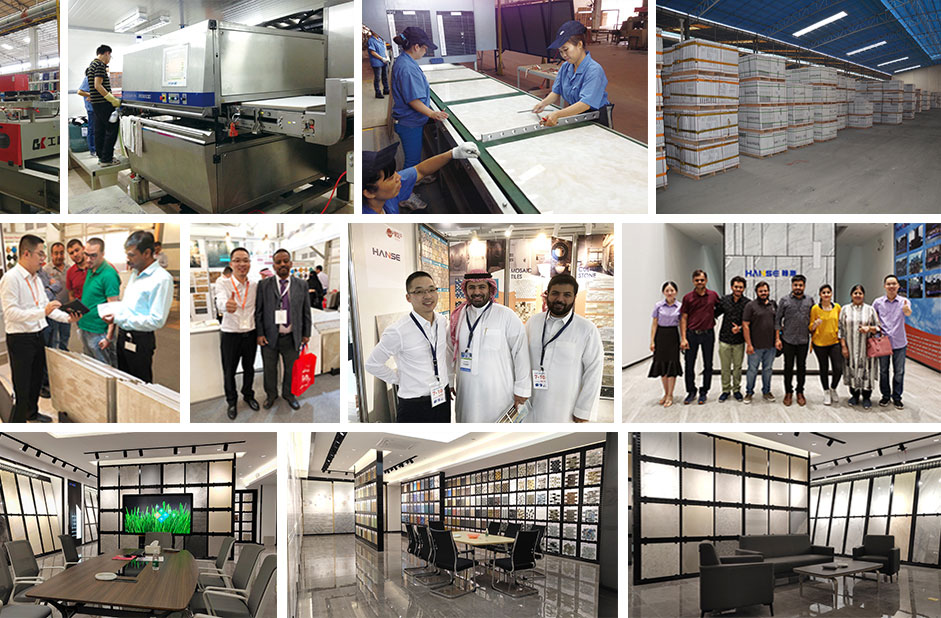 Our Services
Free Sample

Free sample order is provided, but the transportation fee should be paid by yourself. We ship the goods via Guangzhou port.

Design Scheme

We offer design scheme and effect drawing, helping you realise your vision for the most beautiful, effective and functional environments.

Product Types

Our products for sale including: bathroom accessories, sanitary ware, lamps, sockets, ceramic tiles and kitchen cabinets products.

Online Showroom

For more products please feel free to contact us. We accept online video chat that(whatsapp/wechat: +13927765473) you can get closer to visit our showroom and we'll show you all of our ceramic tiles, switch & socket, lighting, sanitary ware, bathroom products and cabinet products.
Featured Reviews
I have received the tile. The effect is very good. I like it very much. The brand of jinyitao is really good. The bricks are too beautiful and the effect is good. Neighbors think it's wooden floor, which is at least half less than other brands of tiles. It's highly recommended. I'd like to share my experience of decoration here, hoping to help those who buy this brick: 1. I looked at the pictures in the evaluation before, they were all black and worried, but the pictures of ceramic tiles were beautiful, it was the style I wanted, and finally I bought a model to go back to see, the color was not black, so I bought it, which actually proved to be very good; 2. I started to pave unevenly, and found that the bricklayers were not I like to use tile cross cards. At last, I strongly ask him to leave a seam with the cross cards and pave it at 2:8 as customer service said. There is no problem. 3. I must be careful when delivering the tiles. I broke several tiles when carrying them, but they won't affect the use. 4. Customer service is very good. Xiao Ya and Xiao Zhang are very patient. They answered many questions from the design drawing to the calculation of the amount of use, and praised one.
It's hard to find the real white marble. This is a good price. I like that you can return that you don't use it. It must be packaged in some dark ways. It's not good-looking with other people
The color of ceramic tile is very fashionable. The high-end atmospheric color and furniture are very suitable for young people to live in. According to tiles, I bought this ceramic tile with strong hardness, high scratch resistance, wear resistance and cost performance. The grey ceramic tile is very high-end and atmospheric. Thank you for your recommendation.
This tile is very good, and the quality is awesome. Love, ceramic tile received something very good, logistics is very powerful, open and no damage, specially bought to match the family very well.
Tiles are very good, the seller's service attitude is good, the quality is very good, much better than before, the price is not expensive, the quality of tiles is very good, the delivery is very fast, Hanse's service is very friendly.
Things received, packaging intact, open without any damage, ceramic tile texture is beautiful, I like the tone, looking forward to the appearance after the paving! The tiles were bought after they were seen in the physical stores. The living room floor tiles and toilet tiles in jazz white were both good-looking. After receiving the goods, they probably saw that there was no damage. After the tiles were laid and pasted, they were then printed, and others' tiles were first dried.
Tile bearings work well. The price is also very affordable and has been purchased many times. Customer service is also very good, and logistics is awesome. Tile size standard color is very positive, the price is also affordable, very satisfied!!
We used a little bit of earthy accent tile, we think it added some color, and it's still a nice and neutral future owner, we use Hanse. Hanse showered with transparent frameless doors
The pattern of tiles is clear, easy to clean, and the effect is good, very beautiful. Tile friends bought it, thought it was very good-looking, just bought it, did not let down, the pattern is very good-looking, family also like it, very recommended this one! satisfied.
The quality of ceramic tile is very good, the workmanship is meticulous and very resistant to dirt. I like the style and color, very satisfied! The tiles are packed tightly without damage. The surface is bright and the color is my favorite.
Load More
All Colors
Related Products