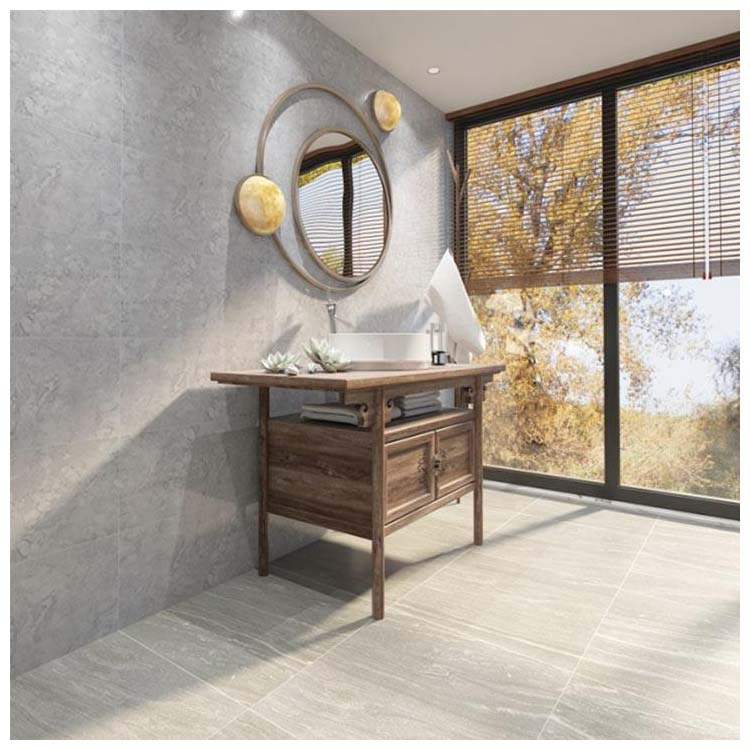 Grey Polished Porcelain Wall Tile
Product Details
Model Number

HYH36002

Brand Name

Hanse

Modelnumber

HYH36002

Place Of Origin

Guangdong

Size

300 x 600mm
Product Description
Use these home wall tiles to cool down. The color is grey and has a definite gloss. These home wall rustic tiles are ideal for creating kitchen splash boards or laying tiles in bathrooms or connecting bathrooms.
This 300x600 / 600x600 mm glazed wall tile adopts a fashionable gray tone, bringing a chic, gentle and modern feel to the walls of your kitchen or bathroom. They have a flat, shiny surface that will mark your family shining.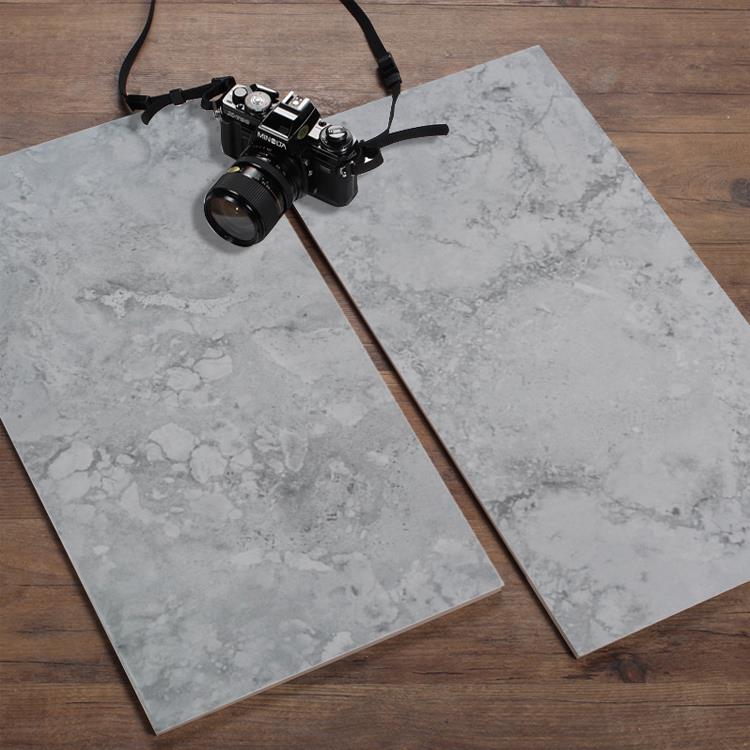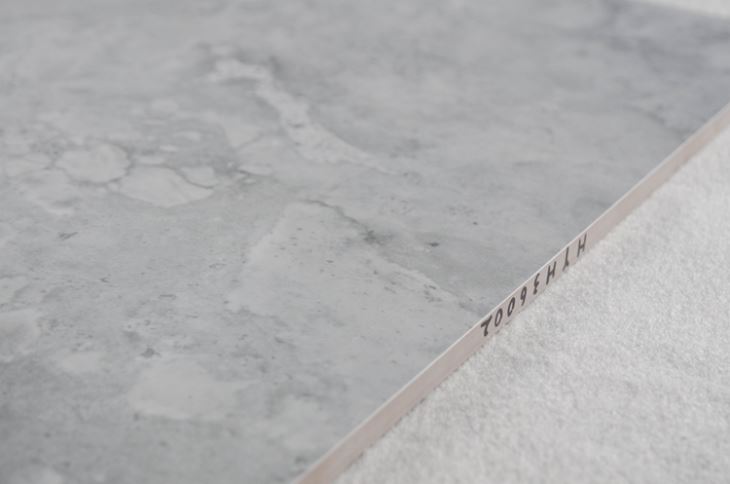 This 12''x 24'' / 24''x24'' glazed wall tile has a warm grey tone and a real stone glossy surface, durability and versatility. It also has smooth surface texture, creating fun and texture. The use of such large wall tiles can evoke the feeling of rich stones on the floor or walls.

Upgrading your bathroom, kitchen, living room or entrance is a perfect choice, you can get all the beauty and elasticity from high quality marble glazed wall tiles.
Product Features
-Strong abrasive resistance, anti-acid and alkali, high rigidity, no radiation, no fading
- 3D INK-JET surface, Grade AAA
-First choice
-Our price is very competitive, and very good quality.
-It's good for house flooring, supermarket, shopping mall, warehouse flooring, etc.
-We have many different colors and different designs in this series.
Tile Certifications
About Hanse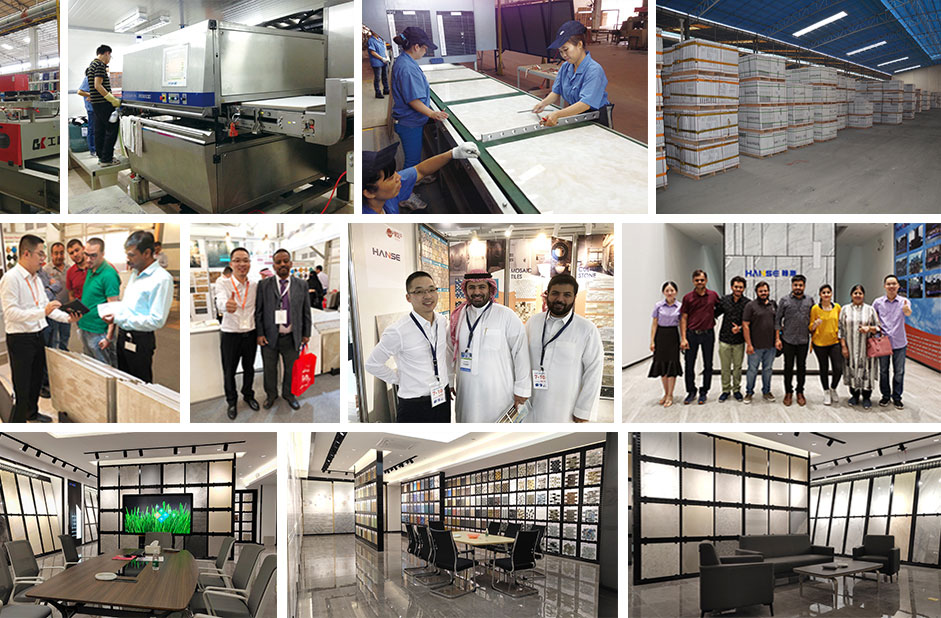 Our Services
Free Sample

Free sample order is provided, but the transportation fee should be paid by yourself. We ship the goods via Guangzhou port.

Design Scheme

We offer design scheme and effect drawing, helping you realise your vision for the most beautiful, effective and functional environments.

Product Types

Our products for sale including: bathroom accessories, sanitary ware, lamps, sockets, ceramic tiles and kitchen cabinets products.

Online Showroom

For more products please feel free to contact us. We accept online video chat that(whatsapp/wechat: +13927765473) you can get closer to visit our showroom and we'll show you all of our ceramic tiles, switch & socket, lighting, sanitary ware, bathroom products and cabinet products.
Featured Reviews
The delivery and logistics are fast and the packing is tight. Tile color is good, very high grade, good quality, both wear-resistant and non slip ~, tile quality is very good, the key price is not expensive! It's really worth it. Recommend placing an order!
The first time I bought decorative materials online for ceramic tiles, I was a little nervous. After receiving the goods, I felt it was redundant. It was much better than I thought. The neighbors said it was very good. The floor tiles are still made of Shengde baopai brand. The quality of the tiles is excellent. The quality of the tiles is super good. They are used very well. They are very bright and retro.
I used 1 \ / 8 "gasket and" Sub Saharan Beige "grouting. If you want the cement paste to blend well with the color of the floor, this is the best cement paste color (I know from the research that many people choose gray, but the tiles have a lot of brown \ / beige in addition to gray)
The quality of ceramic tiles is very good, very smooth, the porcelain is very standard, the size is also very positive, Hanse's service attitude is very good, although the logistics time of ceramic tiles in special period is longer, it is very satisfied to see the package, the package is intact, there is no damage, the material object is the same as the description, it is very good.
Tile received a tight package, bought the shop installed too beautiful and dirt resistant, installation tiles said the quality can be better than the outside. The tile packaging is rarely undamaged. There is no flaw in the pattern.
Tiles are really good. Tiles are authentic and have good color. I'm looking forward to the overall effect after the decoration. It's not bad to buy this kind of slow returning thing online for the first time.
I refer to a lot of tiles, see dazzling, and finally chose this one. As expected, I didn't feel disappointed. I like it very much. It's super match with my overall style. I really think it's good. The ceramic tile logistics is very fast, the packaging is very tight, there is no damage, the quality is very good, very good! satisfied!
Although the price is a little expensive, more than $2 per foot, but the room is too small, less than $50 per room, a little suspicious at the beginning (see these are glass like self pasted mosaics), but I can only say that they perform flawlessly, and update our previous back swing from Brahe to wow
Tiles are of good workmanship and low price. The service attitude of the store is very good. They will come again if necessary next time. The tiles are very similar to solid wood. The tiles are very high-grade when they are matched with tiles. The effect is very good when using a beige seaming agent. The two floors are basically pasted with this type of tile. The service is very good. It's a genuine product of jinyitao. It's worth recommending.
It seems that there are only a few boxes like this. Generally speaking, a cheap and durable tile looks good. I like this kind of tile. The quality of tile stone is very good and it looks good.
Load More
All Colors
Related Products
Products you may be interested in