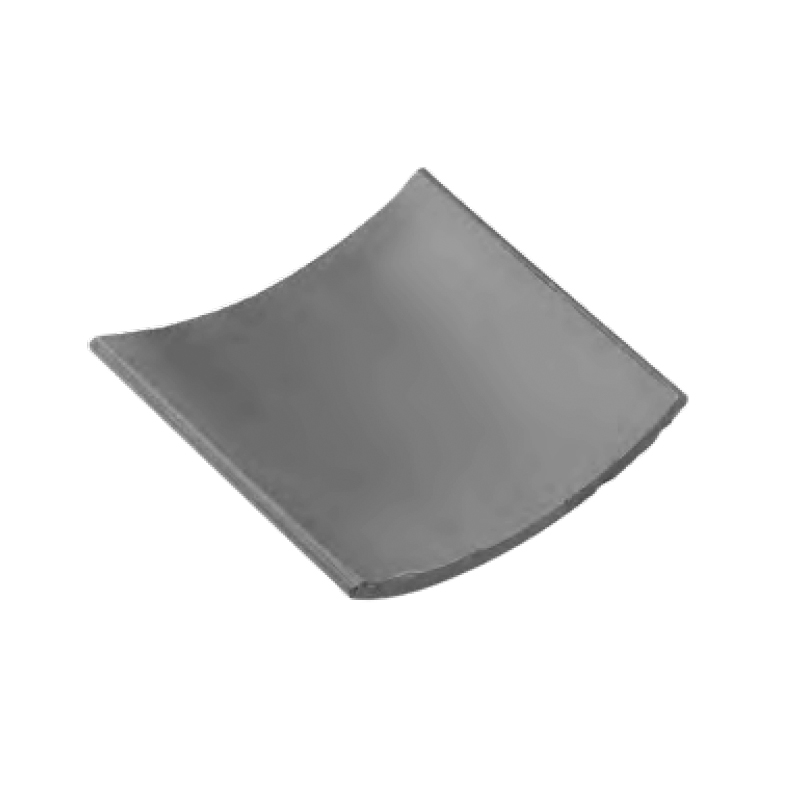 Grey Quality European Approved Slates Buy Roof Shingles In Cameroon Roof Brick Tiles
Product Details
Model Number

003-A137

Projectsolutioncapability

Others

Certification

ISO9001

Warranty

2 years

Type

roof tile

Designstyle

Traditional

Application

Villa/Temples

Size

Customized Size

Name

roof brick tiles

Style

grey-green roof tile

After-Saleservice

Online technical support

Shape

square/arched/cylindricity etc.
Product Description
quality european approved slates buy roof shingles in cameroon roof brick tiles


The ancient building roof tiles can be fireproof, and it can resist wind and rain.
Even if ultraviolet rays are irradiated and acid rain is eroded, the color of the bricks will never fade,
and the brick buildings can experience wind and rain for a hundred years.
The roof tile has the function of absorbing and dehumidifying. The pores distributed in the it can absorb and discharge external moisture.
The tile body releases moisture during the day and absorbs moisture at night.
The moisture absorption and desorption function of the tile helps to keep the local environment moist and avoid moisture.
Quickly evaporate and cause the air to dry, and can also avoid condensation on the wall.
And the heat conduction effect of this kind of roof tile is also much higher than other materials.
Buildings built using the ancient Lujiang Hui style roof tile can adjust the temperature and are very comfortable.
Type

grey-green roof

Normal Size

main cover tile

200x200x10mm

main bottom tile

180x110x55mm

face cover tile

220x205/240x230mm

face bottom tile

190x110mm

Manufacturing Method

extruded,glazed,fired in tunnel kiln

Prdssure Resistance

resistance to compression>1800N

Temper Resistance

high temperature fired in kiln≥1250℃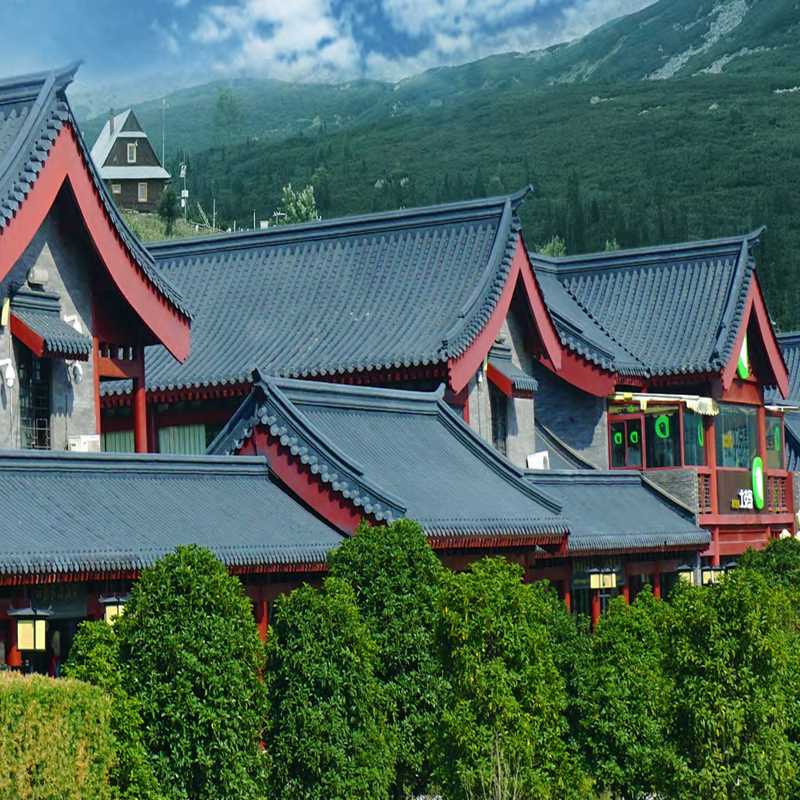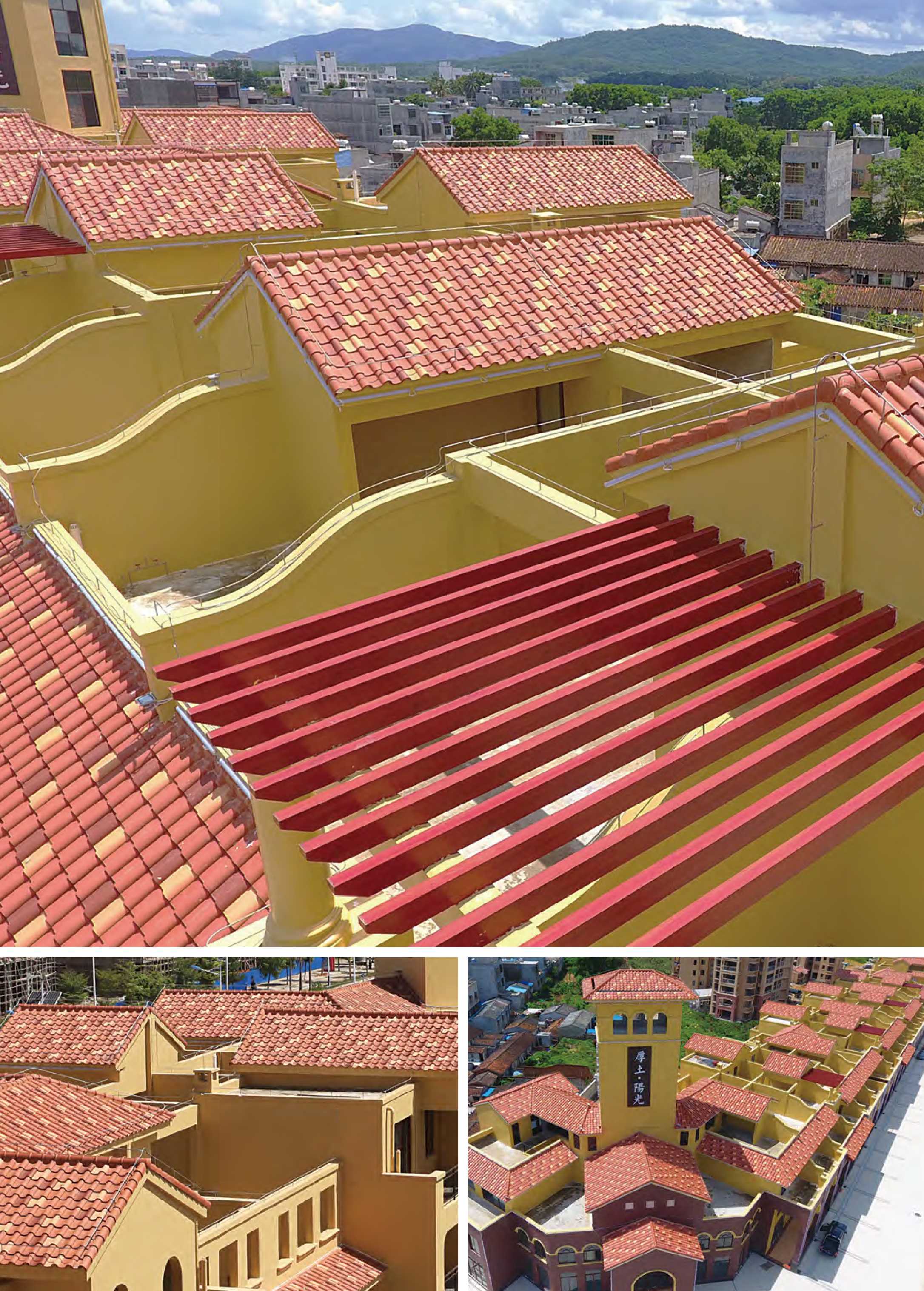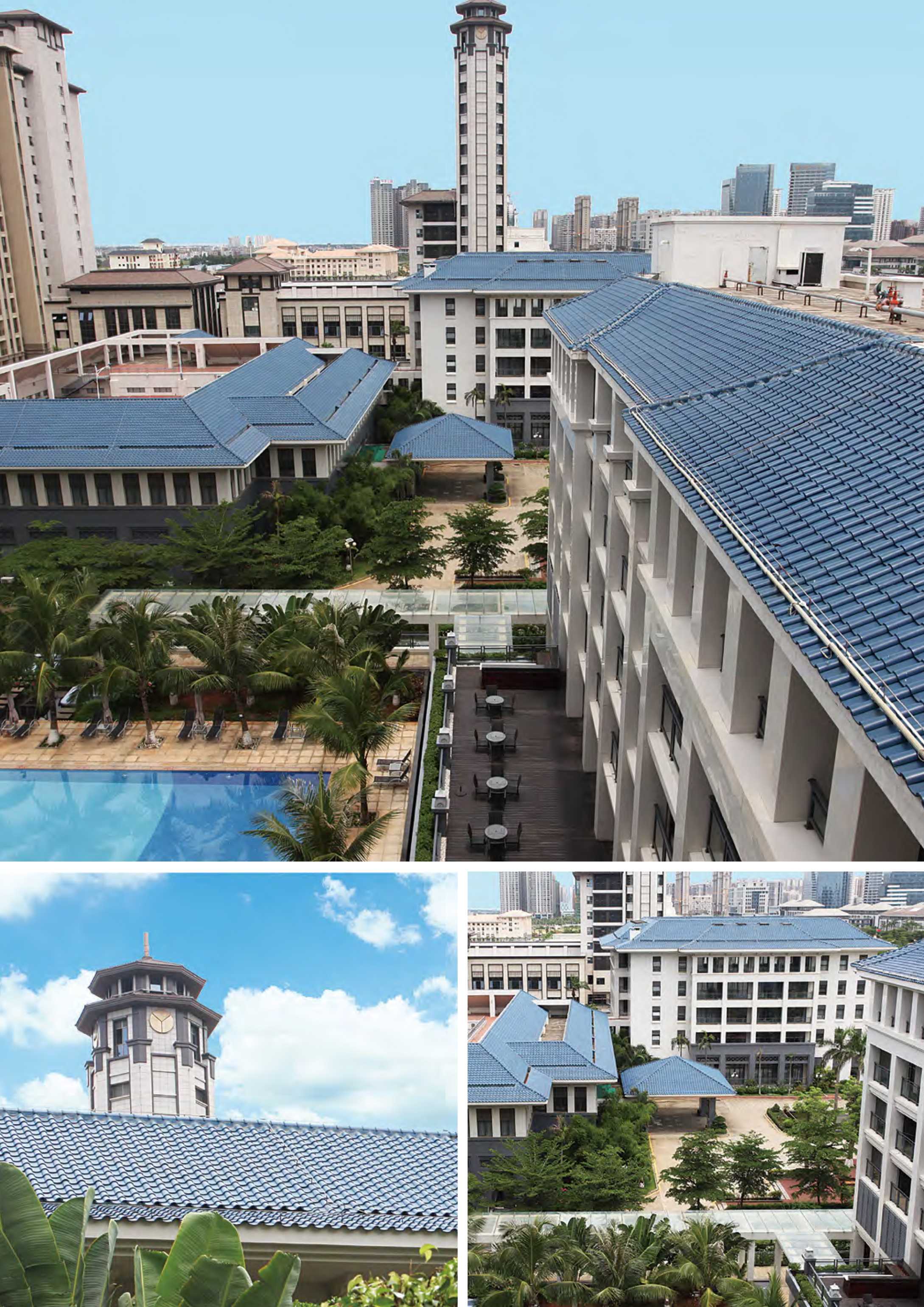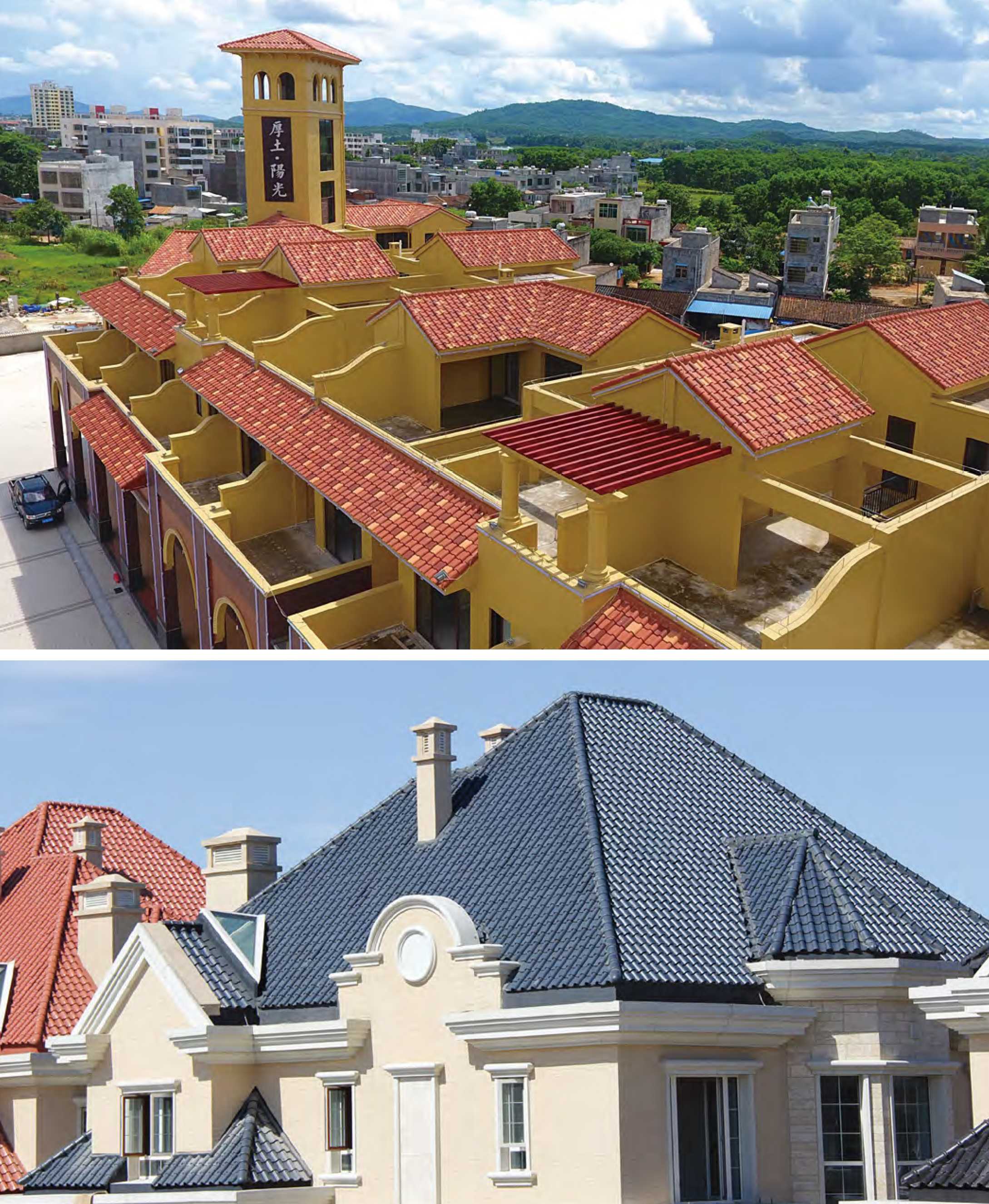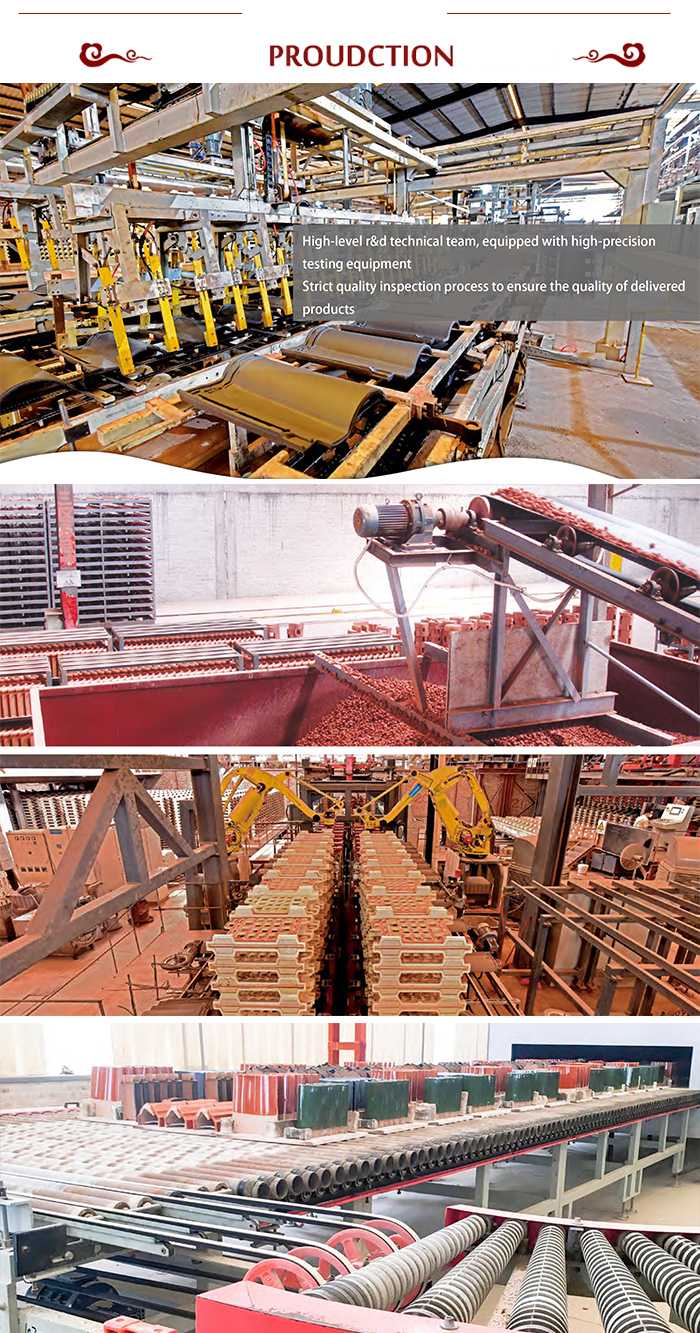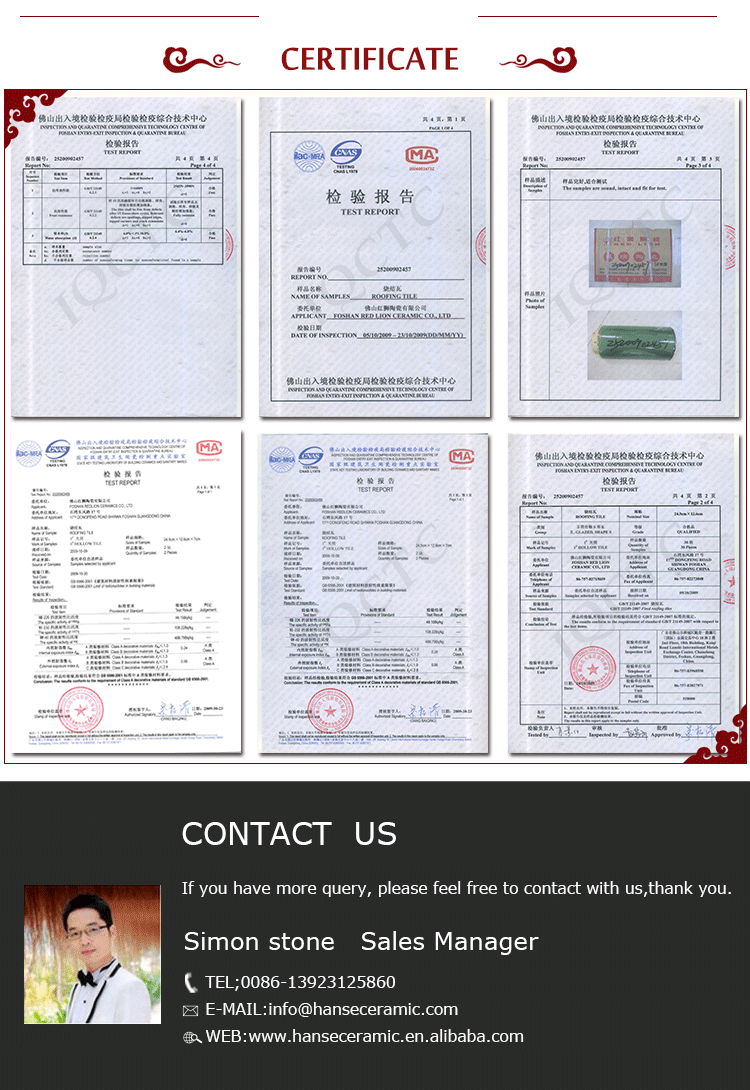 Tile Certifications
About Hanse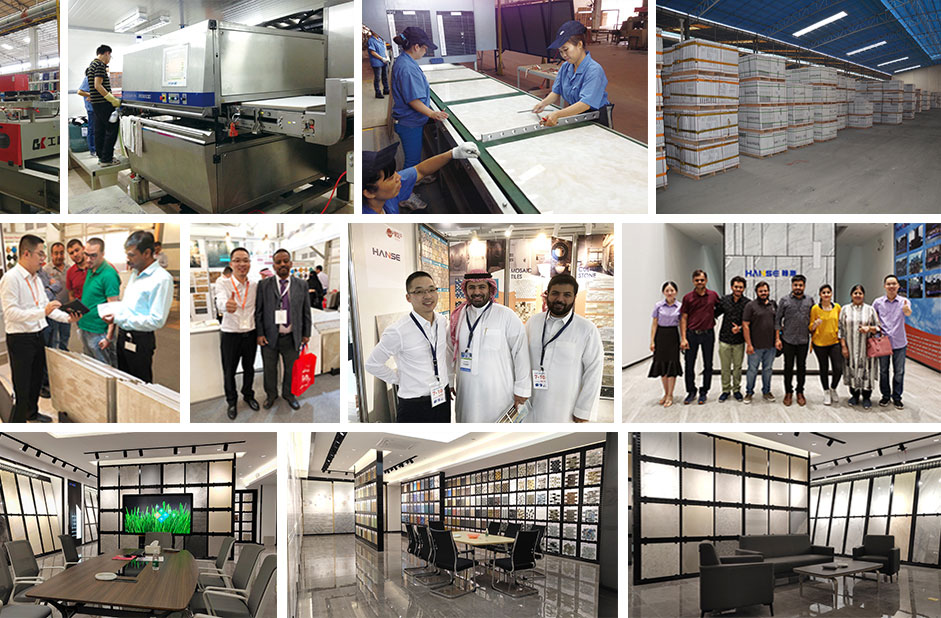 Our Services
Free Sample

Free sample order is provided, but the transportation fee should be paid by yourself. We ship the goods via Guangzhou port.

Design Scheme

We offer design scheme and effect drawing, helping you realise your vision for the most beautiful, effective and functional environments.

Product Types

Our products for sale including: bathroom accessories, sanitary ware, lamps, sockets, ceramic tiles and kitchen cabinets products.

Online Showroom

For more products please feel free to contact us. We accept online video chat that(whatsapp/wechat: +13927765473) you can get closer to visit our showroom and we'll show you all of our ceramic tiles, switch & socket, lighting, sanitary ware, bathroom products and cabinet products.
Featured Reviews
Tiles are very good products. When they are opened, they are afraid of being bad and dare not buy. As a result, the quality is very good. They will be bought in the future if necessary. Tiles have good anti-skid effect, no peculiar smell, and the packaging is tight and undamaged.
The tile has been received for a while. It's just opened. The package is very good. There's no bump. The tile is very beautiful. It's very transparent. Tilers also say that the quality of the tile is very good. The price is too valuable. The color of the tile is simple and generous. It matches my style very well. It's smooth and meticulous. It's very good.
Tiles were laid in the backyard today. Tiles said that the stepping stone was good. I asked where I bought it. I said online. Tiles said that there was something selling it on the Internet. It's really good. It's a beautiful shopping in my heart. Tiles are packaged well. They look beautiful. I like shopping very much.
Tile received on the paste, glossiness is very good, the home appears bright, it is a new look, tiles received super good quality size standard texture very clear price is also very affordable satisfaction.
I absolutely love this tile. We replaced granite awesome tiles with granite in 90s. It is very nice, nice, and also skid proof. The quality of ceramic tiles is good, and logistics is also available.
We use wood to outline our sales point, which makes it very popular. I am very worried that when the grease suddenly comes out, it will wipe it clean. But I found a simple washing soap and water solution in a spray bottle. The result is amazing.
The color of ceramic tile is the high-grade gray pavement I want. It's very beautiful, with beautiful texture and no taste. I'm very satisfied with the ceramic tile. It's received in good condition. I like this pattern. The whole family is satisfied.
Tile packaging is very good, open to see the stone is very beautiful, is the original stone, very hard, relatively flat cutting, the overall look is very beautiful, after the laying will be more beautiful. Very good tiles, very good quality, already laid, beautiful appearance, affordable price, quite satisfied.
Based on the feedback here, I applied a kind of grouting release agent before grouting, and didn't encounter the trouble of removing the haze. These are slight textures, so I can see that they may catch the grouting a little bit, so I'm glad that I spent $7 to ease the process
The quality of ceramic tile is very good. It looks very high-grade. The quality of ceramic tile is good. The material is thick, solid and durable. The surface is smooth and the texture is clear. The package is tight and undamaged. As described by the seller, the logistics speed is timely.
Load More
Related Products