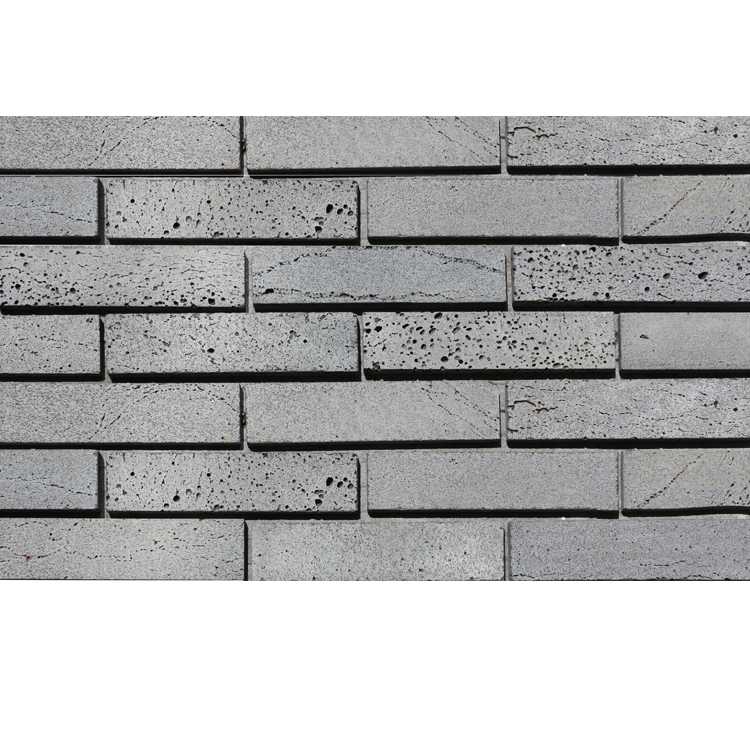 Grey Hs-Es-02 Grey Basalt Stone Brick Slab
Product Details
Model Number

HS-ES-02

Projectsolutioncapability

NONE

Tilesapplicationplace

wall

Application

Villa

Style

stone

Type

Basalt

Warranty

2 years

Stonename

Lava Stone

Stoneform

Cut-To-Size

Surfacefinishing

Machine-Cut

Designstyle

Contemporary

Shape

raised grain

Pattern

latest design

Size

Customized Size

After-Saleservice

Online technical support

Name

basalt stone cladding wall

Guarantee

Colorfast & 50 years life time

Colors

any color available in many design
Product Description
HS-ES-02 grey basalt stone brick slab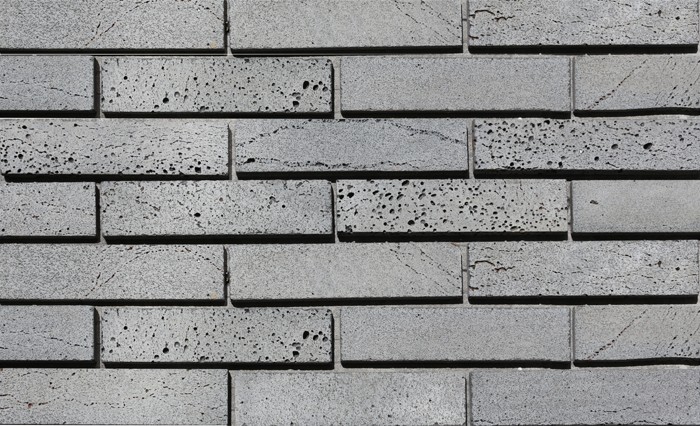 please click the picture you want and see more products>>>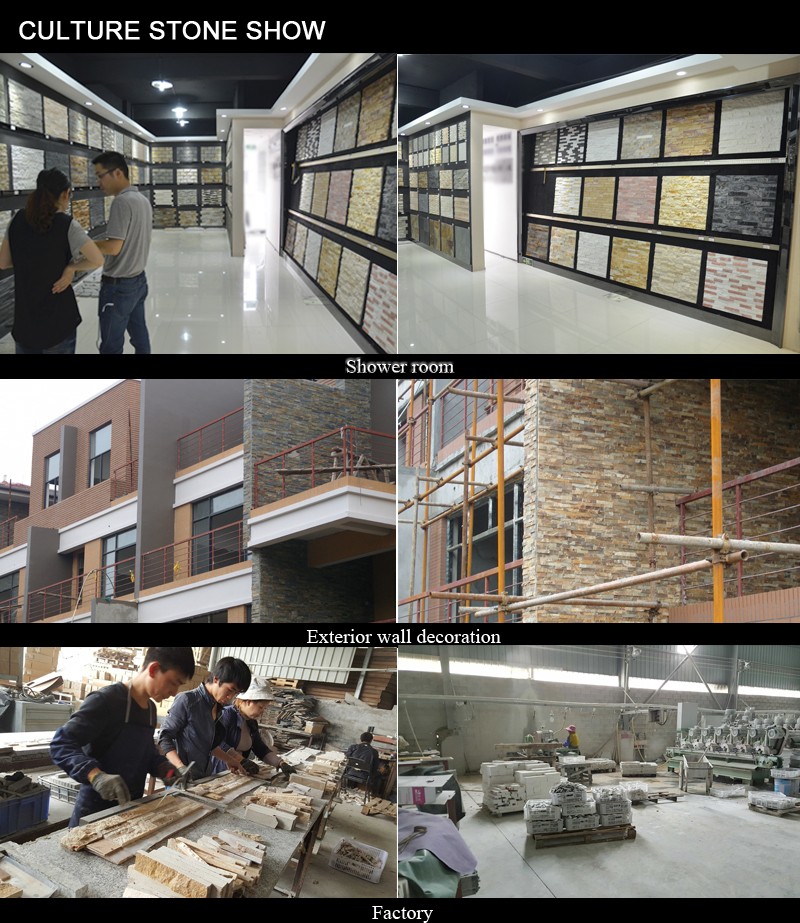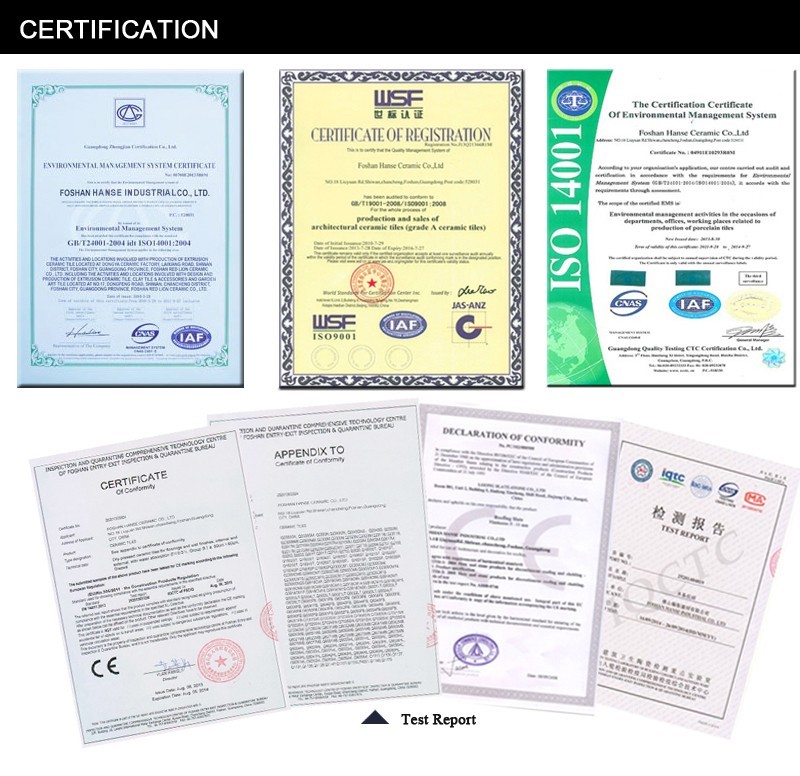 1. How do I know your quality?
High solution detailed photos and free sample will be able to verify our quality.
2. Are you a trading company or factory?
We're factory. We manufacture products ourselves.
3. I'm a home owner and I need small quantity, what can I do?
Please check with our sales team if it's in stock or if we have distributor locally.
4. Can I get a door to door service? or can I get the tiles delivered to my door?
Yes, we offer delivery to your door service, which makes your work easy.
5. Can I get a sample first? And how does it charge?
Yes, free sample is available with freight collect or prepaid.
6. What if the tiles are broken during transition?
All our products are insurance, our after sales will sort our the reasons and will sure you'll be properly compensated.
7. What's the benefit for long term importers or distributors?
For those regular customers, we offer incredible discount, sample free shipping, free sample for custom design, custom packaging and QC as per custom requirements.
8. Can you make products from our designs?
Yes, we do OEM and OBM.
9. How do I make payment?
We received PayPal western union and directly bank transfer to our company account. If above are all unavailable, we will issue you a PayPal invoice and you simply pay by credit card
If you have more query, please feel free to contact with us,thank you

Tile Certifications
About Hanse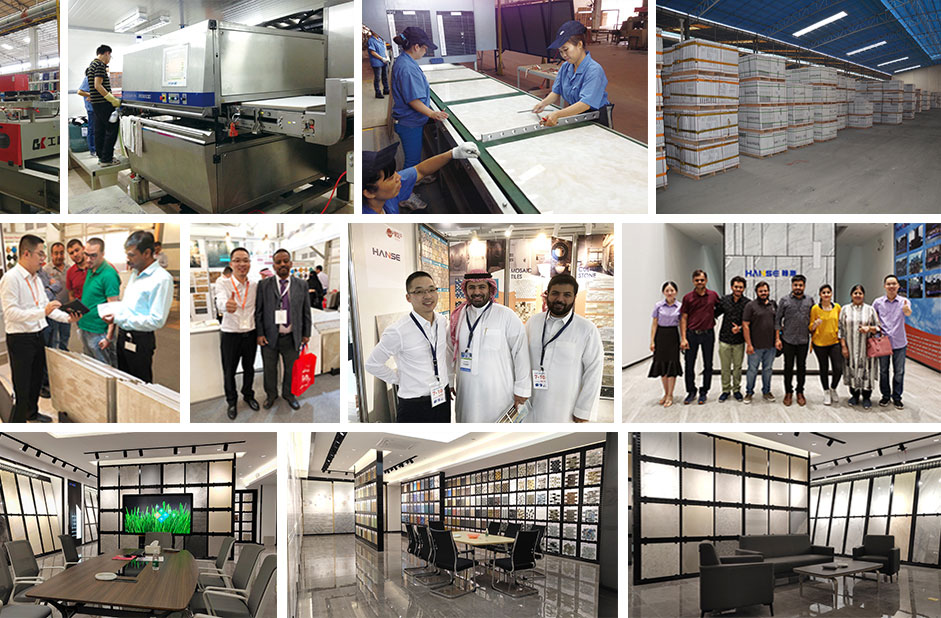 Our Services
Free Sample

Free sample order is provided, but the transportation fee should be paid by yourself. We ship the goods via Guangzhou port.

Design Scheme

We offer design scheme and effect drawing, helping you realise your vision for the most beautiful, effective and functional environments.

Product Types

Our products for sale including: bathroom accessories, sanitary ware, lamps, sockets, ceramic tiles and kitchen cabinets products.

Online Showroom

For more products please feel free to contact us. We accept online video chat that(whatsapp/wechat: +13927765473) you can get closer to visit our showroom and we'll show you all of our ceramic tiles, switch & socket, lighting, sanitary ware, bathroom products and cabinet products.
Featured Reviews
Tile price affordable color atmosphere satisfied, tile received, logistics soon intact, color is very positive dirty thickness also satisfied. No smell, no smell, affordable, worth buying!
Ceramic tile material is very good, the design and color is very beautiful, very artistic, very like, gray is more resistant to dirt, texture is also more like, it is also better to clean, a drag on clean, and cheaper than other brands of ceramic tiles, good quality, no cracks, good logistics service, no damage! Product function: very good! Product quality: as the seller said is consistent! Appearance material: smooth burr and antiskid!
The tile has been received. The color and pattern are good-looking, the size is suitable, very satisfied, and there is no damage. The store is very attentive. The tile looks high-end and atmospheric, and the color is very durable. At first sight, I think it's the style I want.
The quality of ceramic tile has not to say! Good scratch resistance! Tilers said the quality of tiles is very good, much cheaper than other brands of tiles! satisfied! Compared with many, this ceramic tile is really good, clear in culture and science, hard in texture and beautiful in color. The key point is that it is much cheaper than the building material market. It is recommended to buy!
Tiles Dongdong received, good quality, immediately used. Logistics contact good delivery time to arrive on time, at the scene to see Tilers move bricks only to know my home tiles have multiple super quality. There are trademarks on the bottom of the bricks.
Before the ceramic tile, I bought the samples of Loulan New Zealand camphor and jinyitao, which originally preferred the gray texture and color of Loulan. Compared with the quality and thickness of the samples, jinyitao was obviously better than jinyitao. I hesitated again and again to decide this product at the 618 activity. In kind, the wood color is more ancient and simple, but there are more black wood knots, and the color of individual layout is darker. The bricklayers cut corners and changed tiles. It will take some time to see the overall effect. The living room is paved with herringbone. It's the first time to buy such a large amount of goods online at risk. I hope you don't let me down. Ceramic tile slate is a natural stone with good antiskid effect and smooth edge!
The tiles are of good quality, strong and durable, just like Hanse described! I am a professional tile applicator for 20 years, new Hanse porcelain, the brick specification is accurate, the color is pure and easy to pave, the key is to produce effect! Hanse Langer sheep service didn't say!
Some small lipstick or bowknot problems, not too serious, the gap is the same, about every 3 boxes, I will encounter one, not sure if it is from the transportation, the product is taken to my house and unloaded, I bought about 1K square feet of the house each bedroom and a bathroom
Ceramic tile quality is very good, anti-skid performance is particularly good, there are children at home with absolute confidence, and the style of laying out atmosphere, very fashionable! The ceramic tile installation is convenient, the installation attitude is good, the price is preferential, the commodity quality is good. Unique style.
Decoration is a headache. When choosing bricks, they also struggle. First, they went to other brands to choose tiles, and then compared several on the Internet. Finally, they chose Hanse. They were also worried about whether the bricks would be good or not, and whether there would be many damages when they were sent. After all, this kind of brick is fragile. After receiving the goods, there were damages, but within the acceptable range, Hanse did not send them later. It took a little time to post. It's really a little time-consuming. Now it's done, I'm very satisfied. Ceramic tile cost-effective, quality and price is directly proportional. I will buy it here next time.
Load More
Related Products