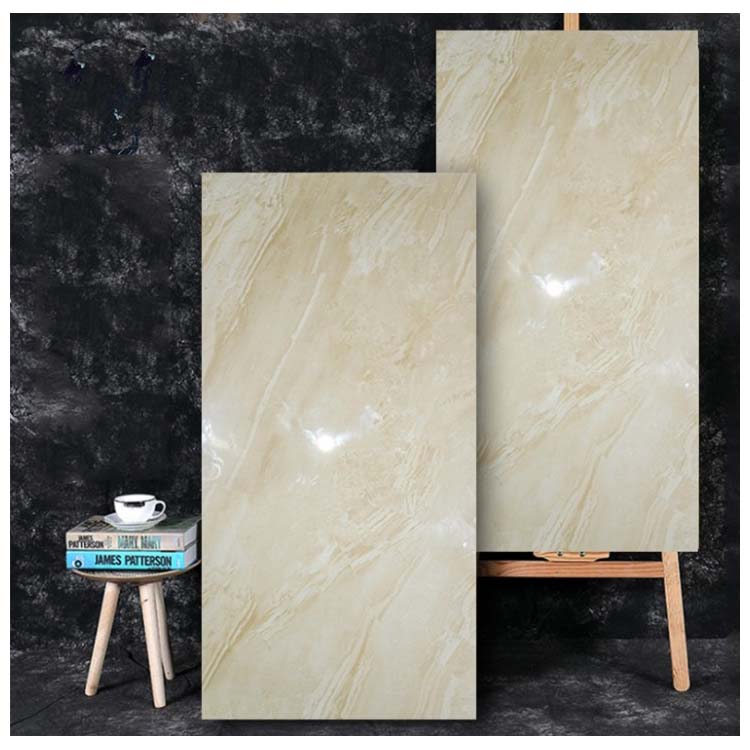 Beige Polished Ceramic Floor Tile
Finish
Feature
Size
Polished
Glazed
Glossy
Ceramic
Porcelain

600 x 1200mm
Product Details
Place Of Origin :

Guangdong,China (Mainland)

Brand Name :

Hanse

Model Number :

HB12027B

Size :

600 x 1200mm
Product Description
Cream Polished Ceramic Floor Tile Introduction
Hanse Cream Polished Ceramic Floor Tile has realistic marble effect with cream color, equipped with unique mottled designs. Good looking light cream marble tile with ribbon and cream cloud, natural texture appearance. Smooth polished surfaces reflect light, environment, and old world sensations placed near natural and artificial light. They are made of durable ceramic or porcelain and can be used to transform the walls and floor space of the whole house, you can use it to enhance the appearance of your kitchen or bathroom.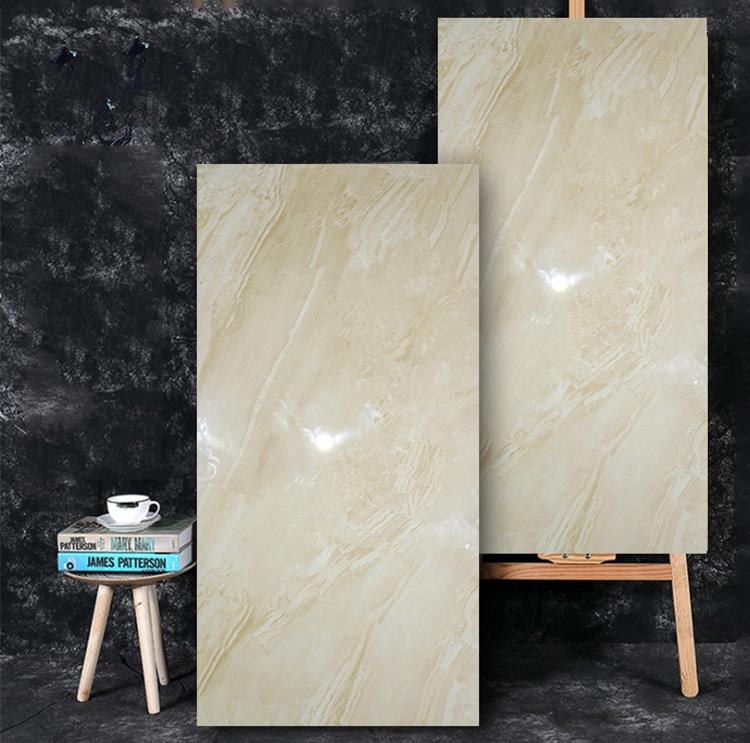 Product Features
- Spanish Crema Marfil marble effect appearance
- High durability
- Unique mottled design
- Wear resistance
Our Advantages
- Stable tiles performance and long lifespan.
- Cheap Cream Polished Ceramic Floor Tile prices.
- Quality assurance under IS013006 QC
- A wide range of choices of materials, features, finish, sizes and shapes.
Featured Reviews
It's the ceramic tile I want, and the quality is good, the pattern is very good, good comments! For the first time, it is convenient to buy ceramic tiles online, and the price is better than that of other brands.
Negative ion all-in-one marble tile 800X800 living room full glaze floor tile anti-skid floor tile background wall tile, exquisite pattern, solid and durable material, negative ion very good design, good packaging, fast logistics, good quality marble tiles, clear pattern.
The package is very tight, the color is very bright, cheaper than other brands of ceramic tiles. The ceramic tiles are good, but I can't use them. My former ceramic tiles are 15cm one piece, and this one is 10cm, which I can't match.
The packing is in good condition, not a piece of it is damaged. Hanse's service attitude was very good. Ceramic tiles are very good in anti-skid and wear resistance. The color is very good-looking, there are no flaws, the gloss is also very good, much cheaper than other brands of ceramic tiles.
Ceramic tile this kind of bluestone board material is good, the texture is very good, pave up to have the feeling very much, likes! The goods have been received, the quality is very good, cheaper than other brands of tiles, the seller's service attitude is very good, the logistics is very fast, very satisfied.
Tile product function: the same product quality as described by Hanse: exquisite workmanship and appearance material: good material quality, good tile quality, beautiful design and color, affordable price.
The service attitude of the seller is very good when the tiles are received. The tiles are smooth and undamaged when they are received. The price is much cheaper than that of the store outside. It's good.
Tile received quality is very good, very delicate very beautiful, atmospheric grade, logistics service attitude is very good soon, it is worth buying! Very satisfied, Shanghong tiles are really good, high-end atmosphere on the grade.
Tile received dozen wooden frame corners intact, and finally assured that the package with wooden frame nails is very tight, without any color difference, very beautiful, customer service attitude is also very good, logistics speed is very fast, delivery workers are also very careful handling, in general, very satisfied, tile thickness is appropriate, indeed non slip! It's what I want. The lines are nice and the colors are bright.
Received the tile, very satisfied with the quality, received the tile floor tile, the color is very good, looks very high-grade, began to worry about damage, Hanse packaging is very good, no bruise was found, the store's service attitude is very good, the logistics is also very fast.
Load More
All Colors
Related Products
Products you may be interested in