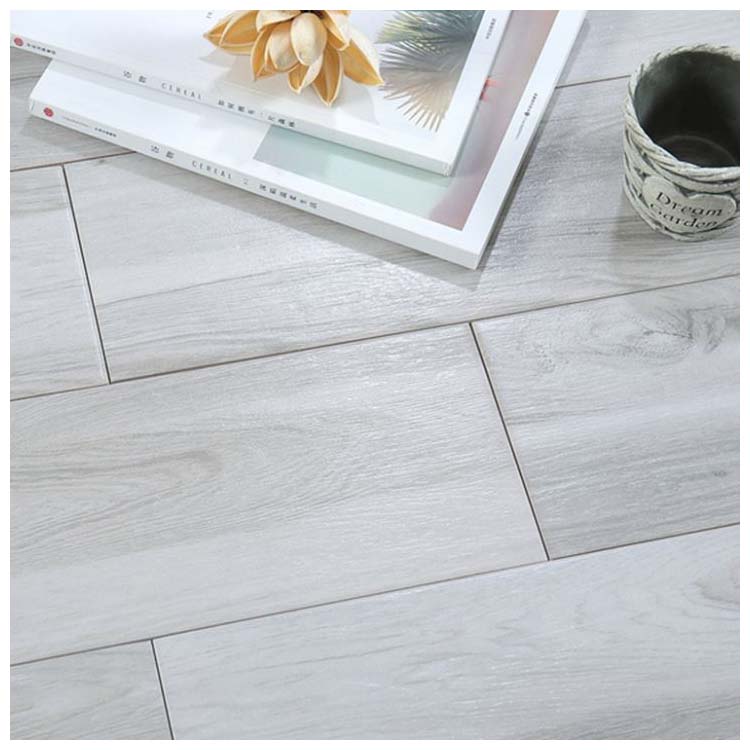 Grey Glazed Ceramic Wood Tile
Product Details
Model Number

HMF915618

Brand Name

Hanse

Brandname

Hanse

Place Of Origin

Guangdong

Province

Guangdong

Modelnumber

HMF915618

Size

150 x 900mm, 200 x 1000mm
Product Description
Our Silver Wood Look Ceramic Wall and Floor Tiles come in 150 x 900mm & 200 x 1000mm sizes, and glazed wood grain surface, are an ideal option for the bathroom, bedroom, kitchen, living room, office, outdoor, restaurant, etc. Take a minute to relax in the tranquil ambiance offered by Hanse's Silver wood effect tile. This ashy wood-like ceramic floor tile is grained in subtle silvers and streaked with dark, smoky greys. The rough surface delivers a genuine underfoot experience, while the rustic appeal soothes your senses.
Product Review
Order an affordable and long-lasting wood plank ceramic floor tile from a reputable tile manufacturer, where high-quality design meets efficient production.
- The Silver Wood Look Ceramic Tile (Model: HMF615852) is designed for interior decorating and is available in grey, beige, dark grey, and brown colors.
- With this high P.E.I. rating, this tile can withstand moderate to heavy traffic, suitable for all residential and medium-traffic commercial floors or wall applications
- This premium wood pattern floor ceramic tile is very versatile, can be installed on walls and floors, and is suitable for kitchens, bathrooms, living rooms, kitchens, restaurants, and all types of private interior and public places!
- Dimensions: 150 x 1000mm; can be tailored to your specifications
- Our hardwood wall/floor tiles are exceptionally stained and corrosion resistant and have been cleaned and maintained
- Our ceramic floor tiles are certified according to ISO9001, CE, CCC, and ISO14001 environmental management system standards, among others.
- Hanse ceramic tiles are free of dangerous substances and are therefore safe to use. - As a professional tile producer, Hanse can fully modify the colors, sizes, patterns, and other aspects of wall/floor tiles to meet the specific needs of your project.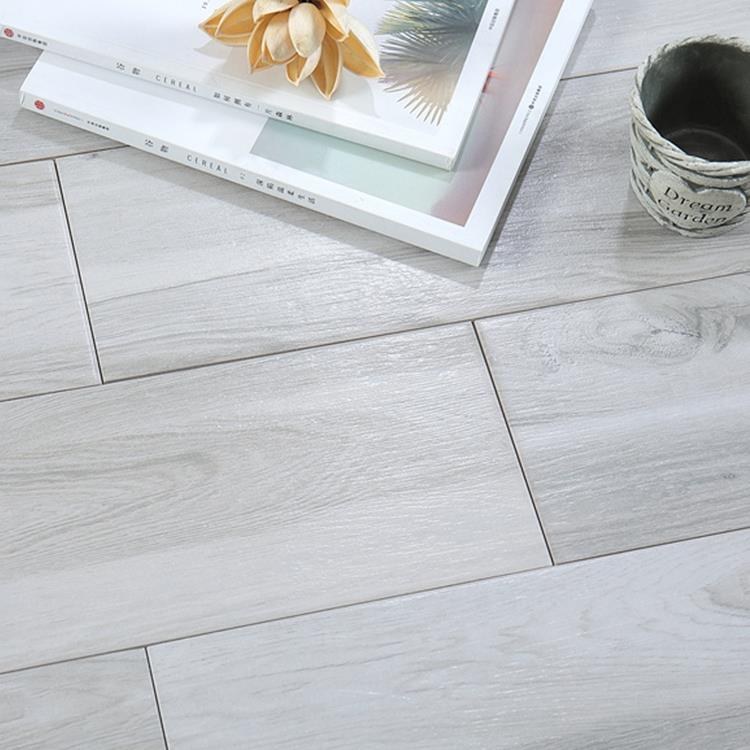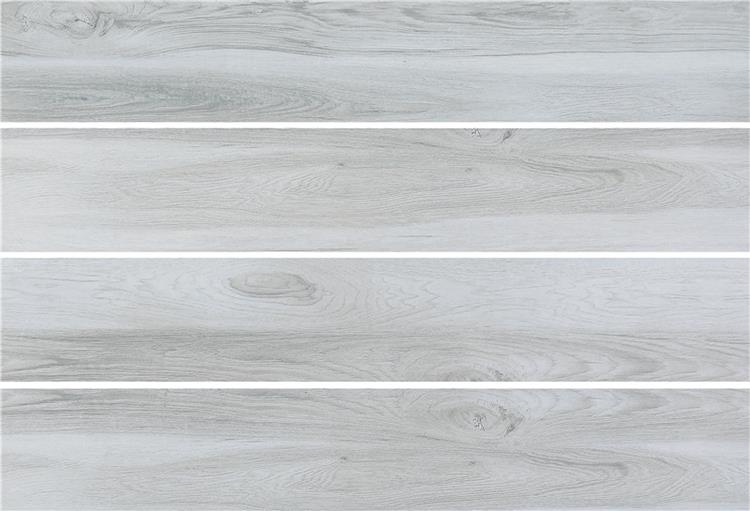 Tile Certifications
About Hanse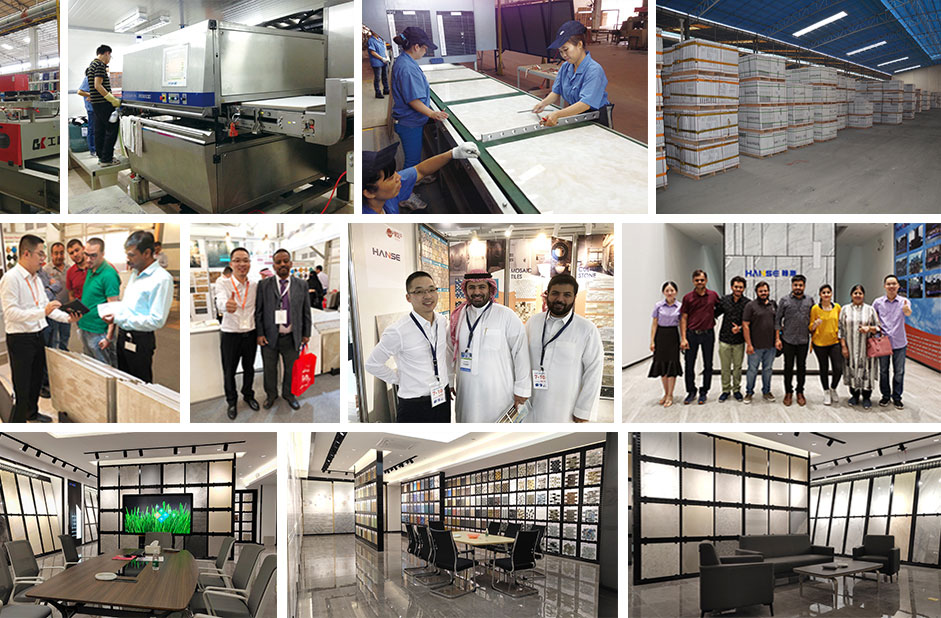 Our Services
Free Sample

Free sample order is provided, but the transportation fee should be paid by yourself. We ship the goods via Guangzhou port.

Design Scheme

We offer design scheme and effect drawing, helping you realise your vision for the most beautiful, effective and functional environments.

Product Types

Our products for sale including: bathroom accessories, sanitary ware, lamps, sockets, ceramic tiles and kitchen cabinets products.

Online Showroom

For more products please feel free to contact us. We accept online video chat that(whatsapp/wechat: +13927765473) you can get closer to visit our showroom and we'll show you all of our ceramic tiles, switch & socket, lighting, sanitary ware, bathroom products and cabinet products.
Featured Reviews
Received the tiles, the quality is particularly good, the delivery is fast, the seller's service is good, the logistics is fast, the cost-effective is high, good, received the tiles, the quality is good, very thick, I particularly like the pattern, the color is good, the shop is very tall on the feeling.
It's not easy for me to buy a tile. The first time I sent the tile to the wrong place in the logistics, the second time I found a temporary worker because there were no workers, but the cost was that they subsidized a little. It's fair to say that the whole process was coordinated by customer service. After a lot of ups and downs, I received the goods. Thank customer service. The process was not easy, but I was satisfied as a whole. I placed an order until I received the goods I'm very grateful for the service. Tile good floor tile thick wear-resistant and very solid satisfied.
I've paid attention to the orders that my family has only made for several months, but now I've just made them. I dare not buy such a big thing on the Internet. When I started to consult, I didn't pack mail. I was not comfortable at all. I went to other people's houses to ask about them. They didn't pack mail... Customer service explained that ceramic tiles are heavy objects. They send them to logistics. According to the receiving area, they collect logistics fees. They reported the freight and calculated it by themselves, which is also affordable. They started to tell customer service that they would pick up the goods from the logistics company. Later, they felt that it was troublesome to pick up the goods. When the goods arrived, they told logistics that they would pay more than 100 yuan for delivery. I haven't found any damage at present. I'll see it later when I pave it. Tile sellers deliver goods very quickly, not bad.
Ceramic tile quality is good, logistics is fast, first on some pictures, still in the decoration... Big brands are still trustworthy. Some customer service services are good. All aspects are OK. I didn't think about selling tiles online before. I found them later. I think it's very good to buy Bricks online. When there is an activity, I can wait until I use bricks before I send them to Hanse. If I call the tile and calculate the usage, I don't need to return the tiles for replenishment.
The tiles are well laid, the effect is good, the effect is good, the price is good, the quality is good, the next time we need to buy back, the tiles may be received, very good, conscience Hanse! Good customer service attitude! It's still this family.
Ceramic tiles have been received, logistics to force, no damage, less awesome than other brands of tiles, ceramic tiles rarely take the initiative to Hanse goods, evaluation, slate quality is very good, Hanse logistics logistics interlude simple reason, also very responsible. Like one.
Receive the tiles! quality! Clear lines! Size standard! The color and style are very beautiful! I like it. The delivery speed of tiles is very fast. The quality of stone slabs is very good. Workers Tilers also say that the stone slabs are very good. The price is very affordable and cost-effective. There is a need for shopping!
Tile goods received, and shop description of the same, fine workmanship, high quality, will come again! The color is very positive, the quality is very good, the price is affordable, compared with other brands of ceramic tile cost-effective.
Is this used as a kitchen baffle? It's a good match for my countertop and floor, but I don't know if it's suitable for the tailgate? Looking for French industrial look It seems to work. I put it myself
Tiles have been received. The system is very good, anti-skid and wear-resistant. The quality is very good. The decoration can be used. The tiles are received. The logistics is very fast. The arrival time is not delayed in the rain. The quality is very good and beautiful.
Load More
All Colors
Related Products