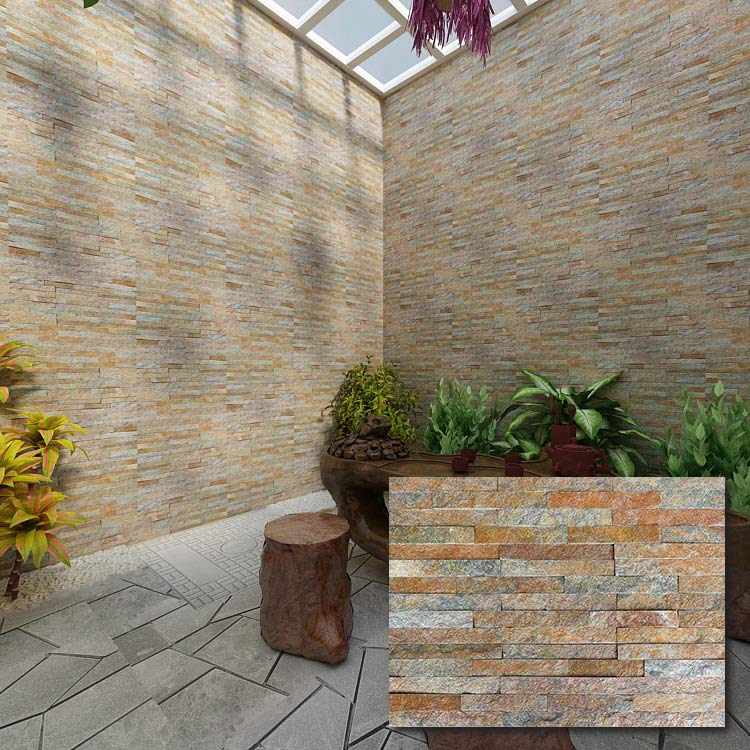 Brown Matte Artificial Stone Tile
Product Details
Place Of Origin :

Guangdong,China (Mainland)

Brand Name :

Hanse

Model Number :

HS-ZT012

Size :

150 x 600mm
Product Description
Hanse 6" x 24" (150 x 600mm) Brown Matte Artificial Stone Wall Tiles are made from pure high quality, hand-selected artificial quartzite stone; brown and tan base colors and pattern variations provide a beautiful natural look. Golden, brown and grey blend perfectly, our Brown Matte Artificial Stone Wall Tile offers unparalleled design versatility for lasting elegance. These fascinating quartzite wall tiles are an excellent choice for distinctive walls, decorative borders, walls – or almost any vertical residential or commercial space that welcomes natural scenery. Our Brown Matte Artificial Stone Wall Tile has been subjected to a corrected edge treatment and can be installed indoors and outdoors in a humid place without grouting. It has excellent frost resistance and can withstand the cold outside.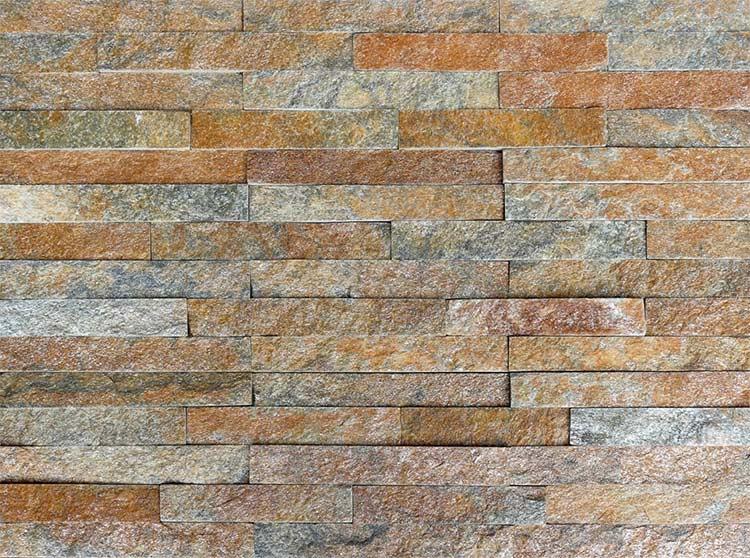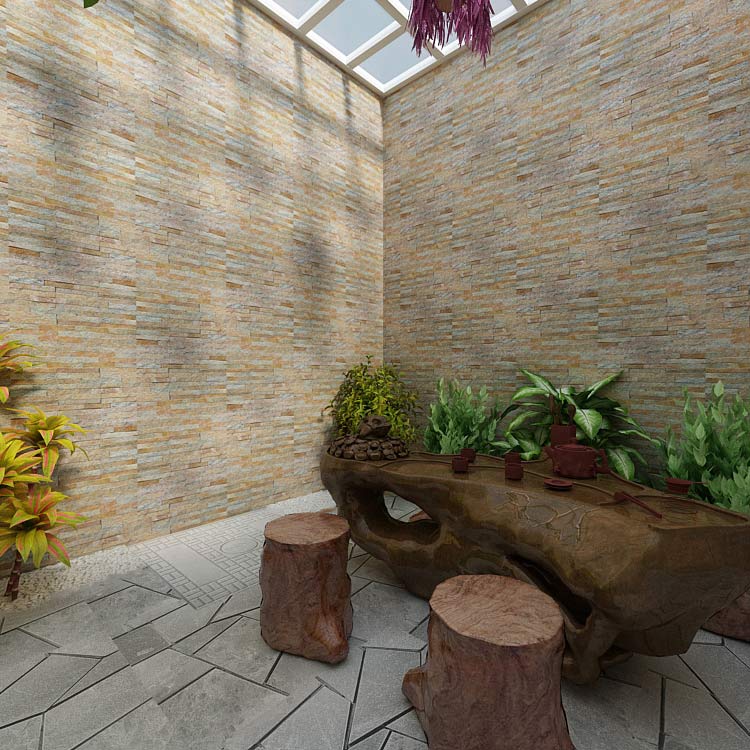 Featured Reviews
Logistics is very fast, pure natural materials, good anti-skid, much cheaper than other brands of ceramic tiles, good choice of ceramic tiles, this slate reliable, affordable and good quality, stonemasons also work hard to knock out the edge, very natural! Good comment.
We also use accent tiles (eye level) and 1x2 (12x12) pieces around the top of the shower as the back panel of the cubicle And trim the front wall of the shower to make our newly renovated bathroom more beautiful than we thought
The tiles have been received, the quality is very good, especially good-looking. It feels like a class has been set up. It must be well received. The tiles and wood grain floor have been received. The grain is very good, and the floor doesn't smell bad. The price is affordable.
Tile quality is very good, the surface is very smooth, and the workmanship is very fine, decoration use their home tiles. The ceramic tile kitchen is redecorated, the floor tile is received, the material is good, it can be laid tomorrow.
Tiles cost-effective high value for money, very thick no odor satisfaction, tiles quality is particularly good, affordable, too cost-effective, absolute value of this price, especially good quality, all at ease to buy.
The ceramic tile is packed tightly without bumping. The quality is good. The surface is smooth and glossy. The color is very beautiful. Ceramic tile express to force, packaging is very good, no breakage, is my love style, awesome!
Tiles have been received, very satisfied, compared with many before deciding to choose this one, as expected did not let me down, the effect is very good after paving, tiles logistics is very fast, the quality is also very good and thick, the glaze is smooth and flat, the lines are clear and beautiful, and the price is affordable.
The tile stepping stone is very good-looking, with good effect and anti-skid. The tile is very good. It's the same as the picture. I found a little problem when unpacking the tile. After contacting customer service, it was solved successfully. The attitude is good, the reaction speed is fast, and I like it!
And, as loyalHanses customers, we like to order and book online, and let it wait for us in the store, and know that if we need to buy additional tiles, they will easily get them
Ceramic tile material is high grade, glossiness is good, size standard, very satisfied. The tile mosaic has been received. The package is intact. The material is thick and the color is bright. It's very nice to make a fish pond.
Load More
All Colors
Related Products
Products you may be interested in