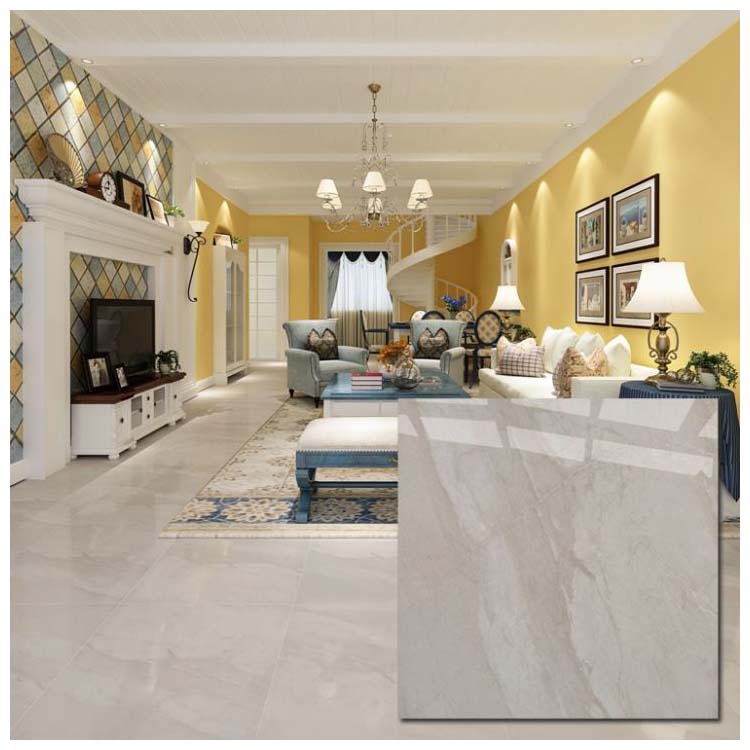 Brown Polished Ceramic Floor Tile
Product Details
Model Number

HYH6057

Brand Name

Hanse

Modelnumber

HYH6057

Place Of Origin

Guangdong

Size

600 x 600mm
Product Description
Hanse 600 x 600mm Grey Polished Ceramic Floor Tile is a light-colored tile with grey and white, this series of grey marble effect tiles are inspired by the real Italian marble look, the grey and white are not completely pure but have striking dark mineral hue, pattern shows a layered effect, all of these make it looks more realistic. Our grey polished/glazed/glossy ceramic floor tile has the highest aesthetic and surprising realities, the texture, and tone make it well-matched, whether you chose the grey/white/black sofa, or want to decorate your wall with yellow coverings, this floor tile will be harmonious with all of them, even blue or other colors furniture. Living room, bedroom, washer, bathroom, kitchen, and more areas are the most important source of demand for the tile.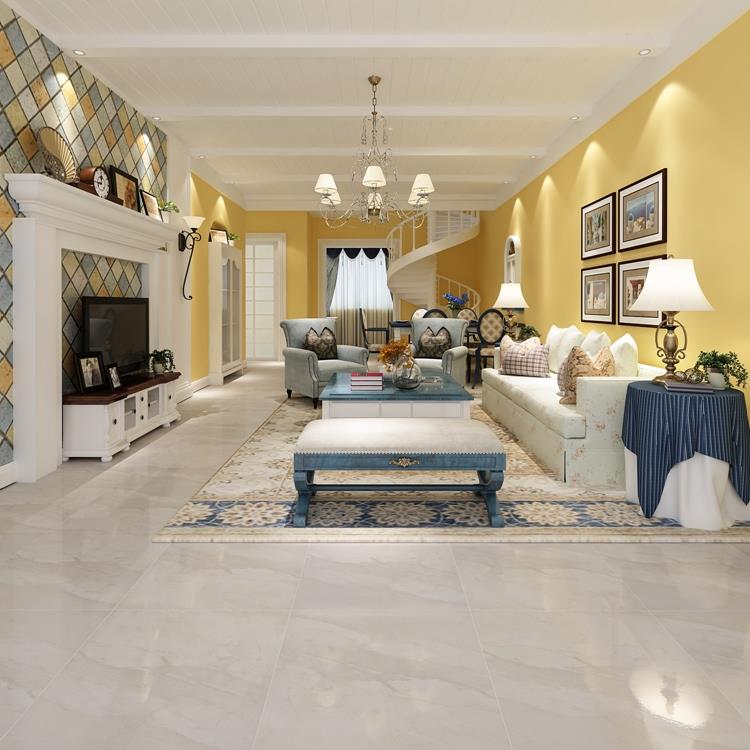 Tile Certifications
About Hanse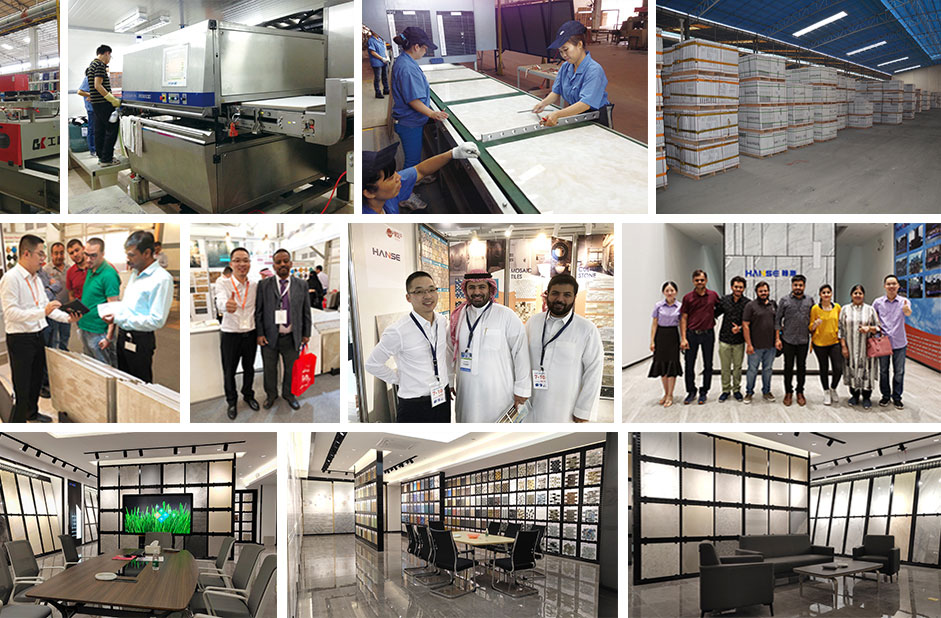 Our Services
Free Sample

Free sample order is provided, but the transportation fee should be paid by yourself. We ship the goods via Guangzhou port.

Design Scheme

We offer design scheme and effect drawing, helping you realise your vision for the most beautiful, effective and functional environments.

Product Types

Our products for sale including: bathroom accessories, sanitary ware, lamps, sockets, ceramic tiles and kitchen cabinets products.

Online Showroom

For more products please feel free to contact us. We accept online video chat that(whatsapp/wechat: +13927765473) you can get closer to visit our showroom and we'll show you all of our ceramic tiles, switch & socket, lighting, sanitary ware, bathroom products and cabinet products.
Featured Reviews
In addition to the door stone and mending tiles, most of the tiles have been paved and pasted, and finally they can write comments. The quality of ceramic tiles is very good. All of them are all porcelain, with high hardness and high quality. Fortunately, I bought many bags and delivered them to my home. If I find someone by myself, it's really not easy to carry them. Very satisfied with the paving effect, very comfortable in color. I'd like to give you a suggestion. The quantity must be calculated well. The designer has calculated a lot more bricks in my house, which cost about one thousand yuan. I pulled them back and nearly crushed my pool trunk. As a result, I haven't returned them yet. The logistics of fragile ceramic tiles is basically not accepted. In fact, it's accurate. It's better if it's a little bit worse. You can't mend too much bricks. Another is that this brick is all ceramic, not water absorbing. The wall brick is to be paved with glue on the back. If it is small, the paving cost is larger than that of ordinary bricks. Please start quickly if you like. It took me a day to finish the tiles. They are beautiful and look classy. My husband also praised that I would buy them.
It looks like it was installed when the house was built (1930), that's our goal, something less fashionable, something timeless, and my only complaint is that it's hard to keep it clean
I forgot to receive the tiles. The logistics arrived early. No matter where the irregular bluestone board is laid, it will look good. It will be placed casually. It won't feel abrupt and praised. It will be bought back later. The anti-skid effect of the bluestone tiles is very good. Like the picture description, the irregular design is very special. It's very suitable for the yard and likes it.
There is no color difference in ceramic tiles. The appearance is of great grade and the quality is also very good. It is recommended to buy the tiles you like! The quality of ceramic tile is quite good, smooth and flat, the antiskid effect is very good, moisture-proof and wear-resistant, and the texture is clear.
We just installed the living space of about 1000 square feet on the first floor. The color and quality of the tiles are amazing. My contractor was surprised by the quality of the tiles and said that it is one of the best tiles he used. MSI is the quality. You will not regret buying it
We bought a 60 square foot bathroom renovation and found that several white octopus in each box had a light gray mottled appearance. The mottled traces of gray are indelible, no matter what we try (including the Magic Eraser). Finally, we come to the conclusion that the clay must appear through the uneven white glaze. Disappointing. The tiles will be returned. I think what you get is what you give.
Ceramic tile is my favorite. The packaging is very strict and undamaged. Thank you, the seller. The ceramic tile is good and the packaging is very complete. The seller's service attitude is very good and the logistics speed is very fast and satisfied.
Tile quality is very good, the color is very agreeable to my mind, beautiful and generous, and dirt resistant. It is highly praised to five stars. Appearance material: gray is very matched with the color of the house we are decorating now. This tile is used to prepare the whole living room, which is very thick. The decorating tiles all say that the tile quality is very good, and the packaging is also in place. When they come, they are not damaged. The tiles to prepare the room are also purchased at your home.
Here comes the tile stepping stone. Very good quality, very smooth surface. Very satisfied. Tiles are very good. They are also temporarily seen in Hanse. I didn't expect that they have everything and the price is also affordable. I can do it according to my own ideas. I can develop my imagination and I'm very satisfied with my ideas. My friends say it's good to change careers when they come home to play!
The texture of tiles is very clear, the gloss is also very good, the packaging is very tight, there is no damage, the seller's service attitude is also very good. The tile packaging is very good, there is no scratch, the color is very good.
Load More
All Colors
Related Products
Products you may be interested in