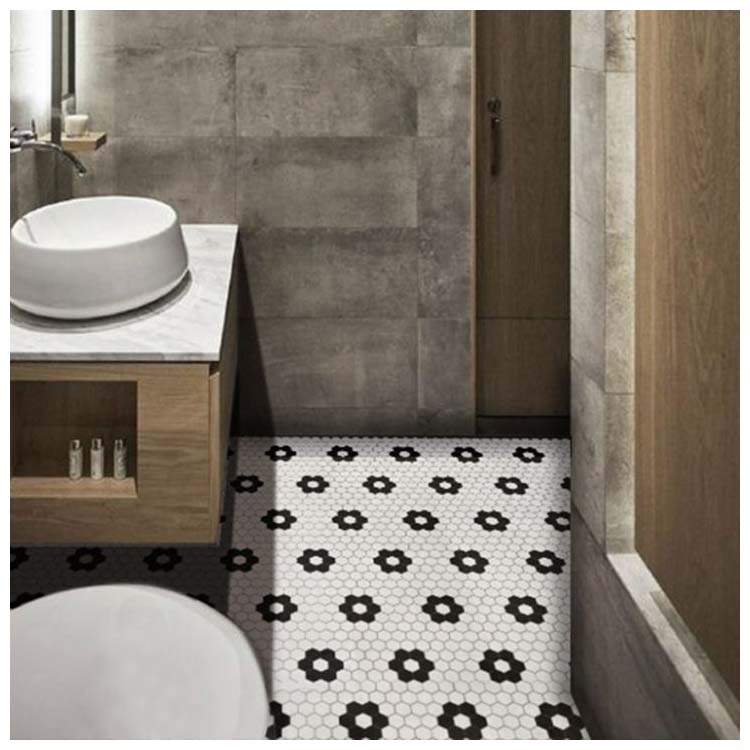 White Polished Porcelain Wall Tile
Product Details
Place Of Origin :

Guangdong,China (Mainland)

Brand Name :

Hanse

Model Number :

YPXLJ8009PD

Size :

300 x 300mm
Product Description
Hanse White Porcelain Mosaic Tile is made of selected high-quality raw materials, strictly in accordance with unique production procedures and testing procedures to create high-quality ceramic flooring that meets international standards. Hanse mosaic porcelain floor is very suitable for both floor and wall, perfect for living room, kitchen, bedroom, bathroom, restaurant. Porcelain embryo base is strictly fired at high temperature, high density, good quality and environmental protection. The surface is polished with high-grade oil, the glazed surface is soft and delicate, and the color is pure and natural. Hanse mosaic porcelain floor is durable and moisture-proof, and does not fade. Hard texture, strong load-bearing, highly wear-resistant, not easy to crack. Black and white porcelain mosaic tiles can use black and white differences to piece together patterns with different styles and characteristics, which more perfectly interprets modern minimalist styles, gray sofas, white background walls, oak antique floors, black and white coffee tables, and integrate these cold colors A bright wall or floor is concise, lively, practical and generous, reflecting the "minimalist" life philosophy of young people.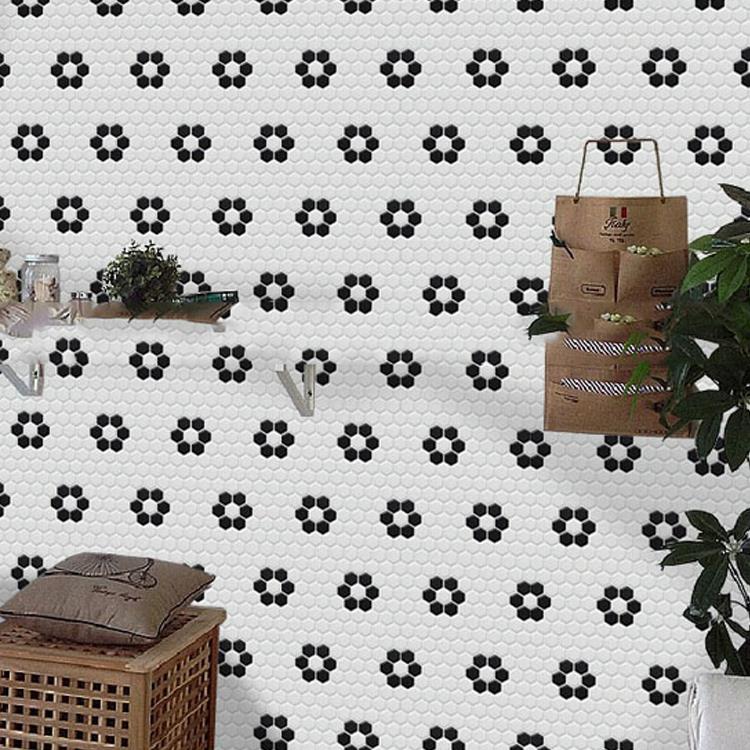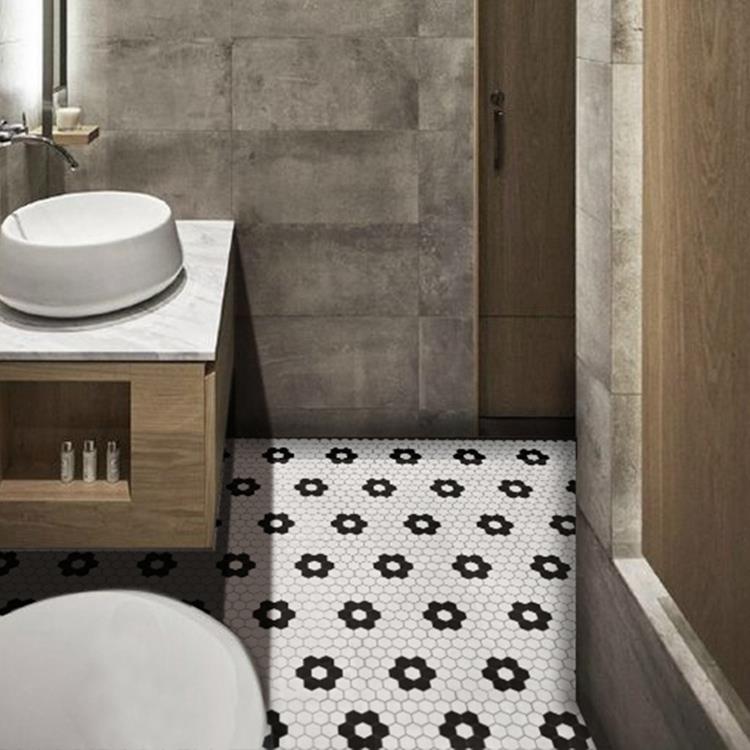 Featured Reviews
Patterns and colors will look great with several different wall decors, we walk in a very light, airy feeling - very light blue grey walls, ultra white decorations, cabinets, white cotton curtains
Received the tiles, good quality, no smell, strong and wear-resistant, good effect after decoration? My family like it very much, thank you, the tiles look good, you can compare and buy them next time.
We use it in the kitchen and like it very much, but the bricklayer seems to have some problems because the length of the tiles makes them completely flat and level (although this may be more indicative of his skills). I used this tile on the floor of my hall bathroom renovation, and I can't be happier
The quality of ceramic tiles is good, the workmanship is very fine, the style is beautiful, the packaging is strict, the logistics is fast, and Hanse's service attitude is very good. We are very pleased to receive the tiles, which are of good quality. All the way bumpy no wear, no cracks, better than other brands of ceramic tiles, cheap, MoMA da.
Tile received, good quality, fine workmanship, flawless, well received. Tiles, kitchen and bathroom tiles have been in this house for nearly a month, and the price is acceptable. Just laid, I feel like I want the effect, and the design and color are very simple. I like it!
Make sure that these pieces are marked in the initial arrangement so that they can be placed back in the original pattern before grouting, and that the pattern of the tiles is different from that of other tiles, and the surface is smooth, just like sandpaper, without slipping
Specially used to evaluate, tiles are really very good. Like other brands of tiles, each tile is very heavy. Even if a box of tiles can't be moved, tiles say that the quality is good, pasted well, pasted flat, the seller's service is warm, and the goods are worthy of praise. The quality of things is good, the price is cheaper than other brands of tiles, which is much more satisfactory.
I like the pattern of ceramic tile very much. My husband said that I have good vision, good material and no taste. It's worth having. Thank you, dear seller. The express delivery is very fast. The ceramic tile has been received, and the quality is well evaluated.
Tile received, pattern design is very good-looking, the product is very delicate, no flaws, the seller's service attitude is also very good, well received, good quality, color is very pure, the price is not expensive to buy such a good tile, it's really earned.
The brand introduced by my friend. My friend had seen the bricks of this house when he was decorating. He felt it was very reliable, so he introduced it to me. Now the tiles have been received, and they will be laid tomorrow. The quality of the tiles is very good, and the effect is very good!
Load More
Related Products
Products you may be interested in