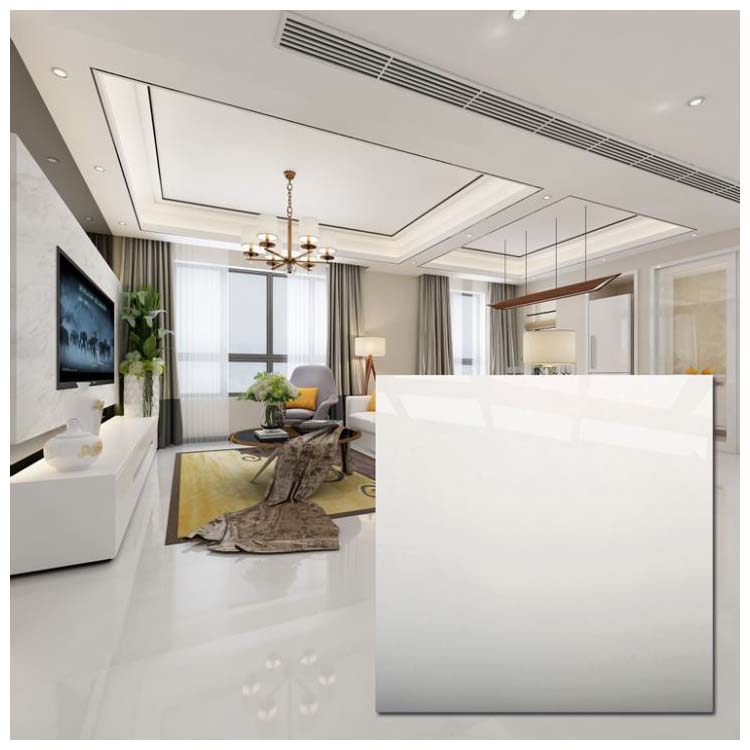 White Polished Ceramic Floor Tile
Finish
Feature
Size
Polished
Glazed
Glossy
Ceramic
Porcelain

600 x 600mm
Product Details
Place Of Origin :

Guangdong,China (Mainland)

Brand Name :

Hanse

Model Number :

HYH6000PA

Size :

600 x 600mm
Product Description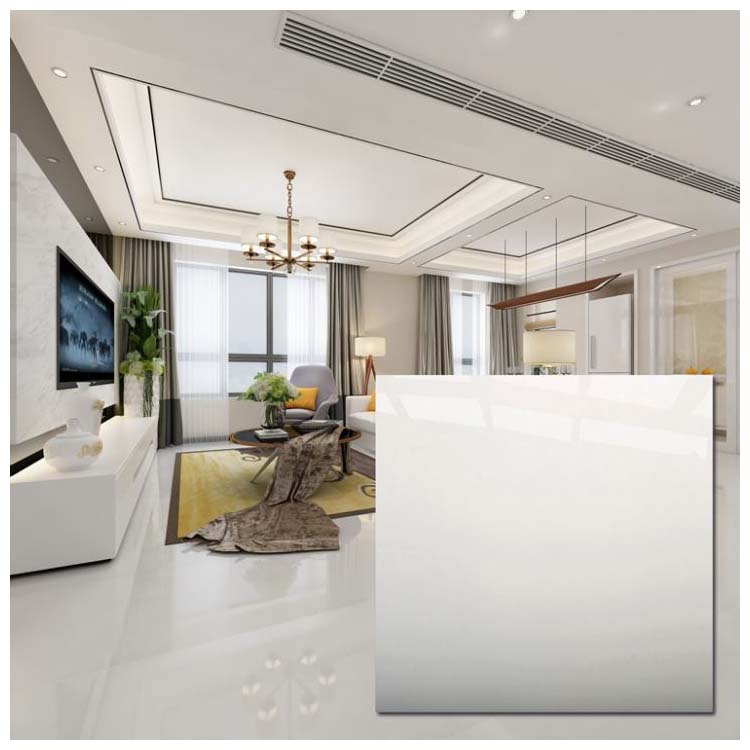 Featured Reviews
It's so beautiful. It's easy to clean. We used a kind of gray cement paste and a permanent reinforced sealant (I only suggest you mix 1 \ / 2 at the beginning, because it's set faster)
I bought a whole tray from myHanses store to make two rooms. None of the tiles is defective. I like it very much, so I plan to make it in the same tile master bedroom and the garage mud room
We have painted our main wall with a beautiful matching Golden Shadow, and an accent wall with a strong earthy red shadow. These colors are the best among the oxidized colors
The tiles were good yesterday. They were used. First of all, they were specially stained. They are very thick and of good quality. It seems that they should not be afraid of scraping. We dare not try. The tiles are of good quality, good color and affordable.
Tile received, the seller's packaging is very tight, no damage. The lines are particularly good-looking, looking forward to the effect. The quality of ceramic tile is very good, and the surface is smooth and even. The pattern is also very clear, the ceramic tile is very hard and wear-resistant, and the price is not expensive, which saves a lot of money for decoration. It is highly recommended!
The tiles are installed only after they are received. The effect is what I want. The customer service is very patient, calculating the square, matching the color and so on. No damage. The square is just right. The quality of ceramic tile is good and worth buying!
You need to buy at least 20% more broken and other factors, such as non square tiles (more like parallelogram) and very uneven surfaces, it can not be used for the floor, some tiles are easy to crack and fragment, some even when using wet tile cutter
It is estimated that the new year will bring you a comfortable stay. The tiles look very comfortable. They are luxurious in European style, modern and simple. The quality of the tiles is very good and very cheap. But the decoration effect is very good. It's worth every cent of the goods.
Tile color is very positive, the quality is good, the size is just right, very solid, well received, tile received, really very good-looking, and the local store more than 60 no difference, the quality is very good, conscience recommended!!!!!!!!!!!!!!!!!!!!!!!!!!!!!!!!!!!!!!!!!!!!!!!!!!!!!!!!! !!!!!!!!!!!!!!!!!!!!!!!!!!!!!!!!!!!!!!!!!!!!!
Ceramic tiles have been received, logistics to force, texture is awesome, no breakage, skid resistance and strong abrasion, it is worth buying! Received the goods. Hanse's packing is very attentive. It's not damaged at all. The ceramic tile has good glossiness, clear lines and no defects.
Load More
Related Products
Products you may be interested in