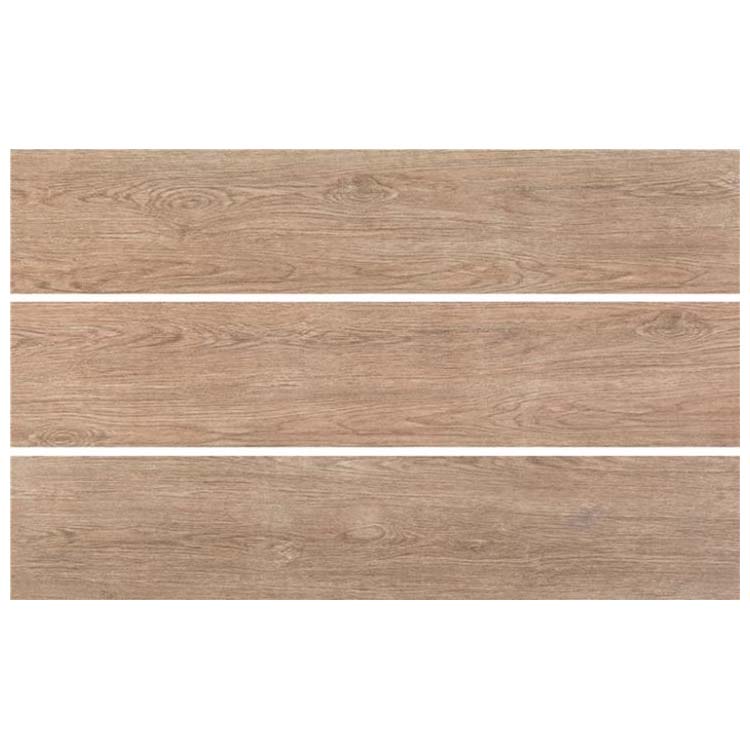 Brown Polished Porcelain Wood Tile
Product Details
Model Number

HMF1231

Brand Name

Hanse

Modelnumber

HMF1231

Place Of Origin

Guangdong

Size

200 x 1000mm
Product Description
This 150 x 180mm (6 x 32") Light Grey Glazed Porcelain Wood Tile is also referred to Rustic Oak Floor Tiles, which is made of high-grade porcelain clay with glazed polished oak pattern on the surface. The texture is realistic, looks like a real oak wood floor. 6x32 Rustic Oak Floor Tiles are resistant to moisture, dirt and insects; acid, alkali and abrasion resistant; fireproof, anti-warping, anti-deformation; ultra-low water absorption, no discoloration, not easy to shrink and deform. The light-toned wood grain gives a feeling of serenity and naturalness. This Grey Rustic Oak Porcelain Floor Tiles is very suitable for modern minimalist style decoration. It eliminates the cumbersome and luxurious yet elegant, letting you put pressure on the bedroom and home to enjoy a comfortable and comfortable life.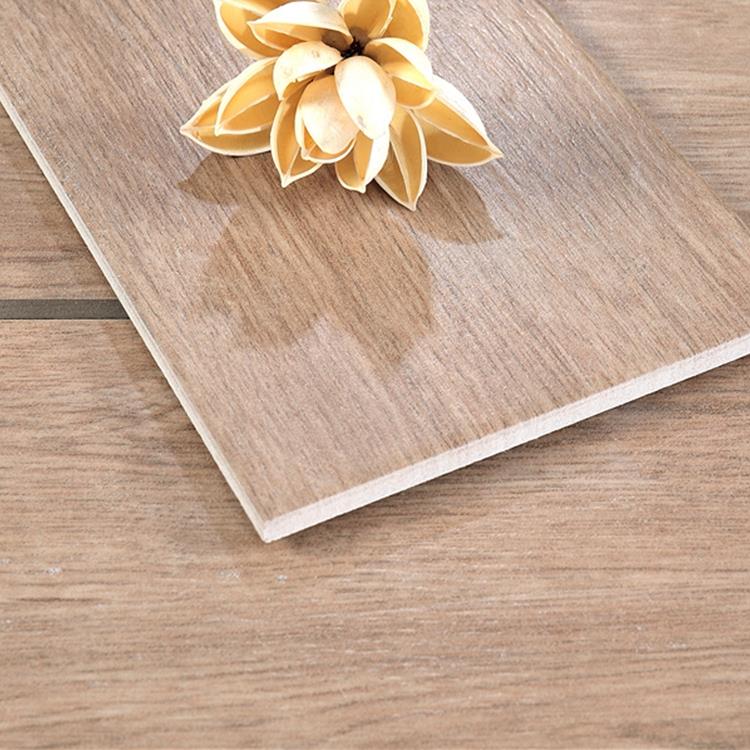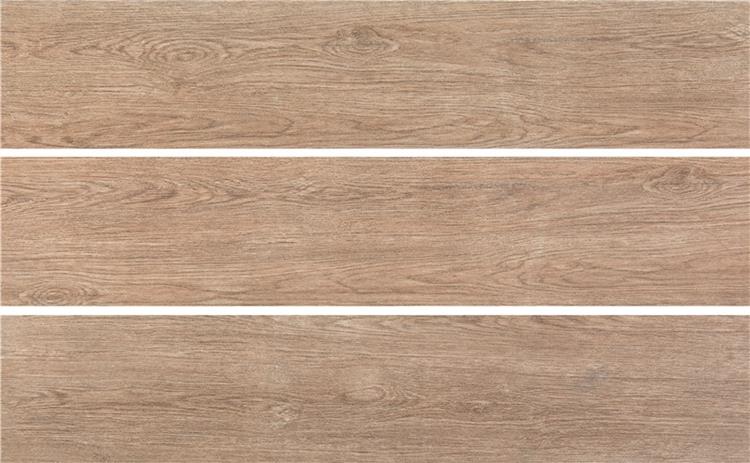 Tile Certifications
About Hanse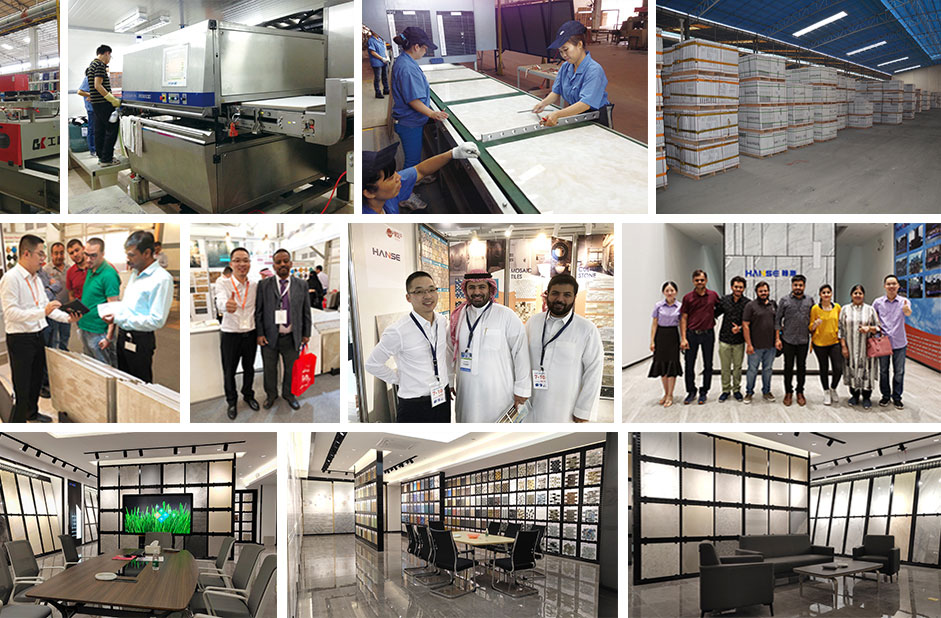 Our Services
Free Sample

Free sample order is provided, but the transportation fee should be paid by yourself. We ship the goods via Guangzhou port.

Design Scheme

We offer design scheme and effect drawing, helping you realise your vision for the most beautiful, effective and functional environments.

Product Types

Our products for sale including: bathroom accessories, sanitary ware, lamps, sockets, ceramic tiles and kitchen cabinets products.

Online Showroom

For more products please feel free to contact us. We accept online video chat that(whatsapp/wechat: +13927765473) you can get closer to visit our showroom and we'll show you all of our ceramic tiles, switch & socket, lighting, sanitary ware, bathroom products and cabinet products.
Featured Reviews
I use those "thin" ones to install walls and ceilings. Instead of installing complete 12x12 tiles on my walls and ceilings, I cut them into 2 "X12" or brick size sizes
The ceramic tile living room uses the whole body brick, court Royal Stone ct8690as, and the kitchen wall is snow field stone ct8008as. A Liang specially counts the kitchen wall brick as a few pieces, so if there is a little more in other places, it can be put under the cabinet for comprehensive consideration. The room is made of Hanse wood tiles. The family originally used wood flooring, but the wood tiles were used longer for practicability, so the whole house bought them together. Very satisfied, very satisfied, all posted! How beautiful! Very satisfied with tiles! The effect is great! Thank youHanseceramic tile!
The tiles are received. The packaging is intact. The quality is very good. The marble tiles look good after being pasted. It's very atmospheric. The high-end products are of high quality. The effect is good. The relatives all say they look good. The tiles are good. The feel is very good. I like them very much. I'm very satisfied.
Tile finally received, good price, beautiful and cheap! To be honest, this is my most satisfactory shopping. I would like to express my sincere respect for this. There are not many good stores like this. Tiles haven't been completely pasted. Some are uneven and uneven in hardness. Some are hard and some are soft (found when cutting bricks). They are quite slippery. I hope to buy some anti-skid ones.
The effect and quality of tiling are all very good. The high-end is of high-grade atmosphere, and the price is much cheaper than the nearby building materials market. The tiles are as good-looking as the ones in the pictures, and the texture is very good, so they will be more distinctive when they are laid in the yard.
Tile received, quality is very good, color is also beautiful, value for money, look at the relatives do not hesitate! Tile received a few days, confirmed, so give praise, workmanship is really good, quality is also great, mix and match a few particularly good-looking.
Tilers is still laying bricks, so I won't print them. I'm satisfied with the tiles. They have good colors and good quality. The most important thing is thatHanse's service is very good. If you have any problems, you can contact them at any time and deal with them in a timely manner. Tiles received floor tiles, physical and image, really good, worth buying.
I like the good-looking style and design style of ceramic tiles. They are flawless and colorless. They are high-grade and atmospheric. They will be patronized in the future. The cost-effective ceramic tiles are very high, with the effect of seven or eight eleven pieces pasted. Hanse bricks are of excellent quality!
The price is much cheaper than the tiles of other brands here. They are very beautiful in the living room. The family like them very much. The package is very good, received in good condition, received the ceramic tile, the color matching of the ceramic tile is very good, the workmanship of the ceramic tile is exquisite, and there is no burr.
Because the color is random, it's easy to fill in the corners and make them work if you're dealing with the leftovers. My only complaint is that some tiles on the bottom line are a little crooked, so I use a box cutter to cut it off from the rest of the mesh back and reposition it
Load More
All Colors
Related Products
Products you may be interested in