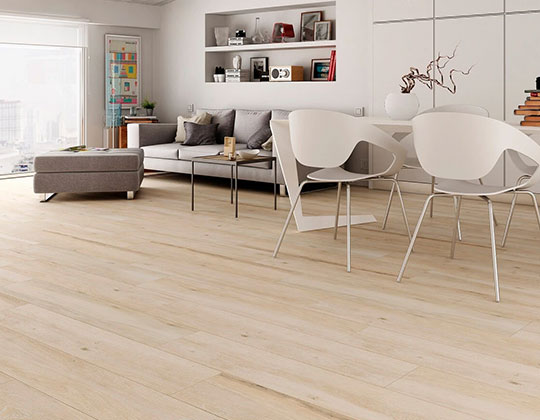 Hanseceramictile.com is one of the most reliable online wholesale oak wood effect tiles vendors in Foshan China, manufacturing high quality tiles at low oak wood effect tile prices.
Oak Wood Effect Tile designs contain

4 colors

,

3 finishes

,

2 features

and

3 sizes

,

3 oak wood effect tiles

in total.
All the hot selling cheap oak wood effect tile products online are of strict quality and produced by standardization of the management.
Buy cheap Hanse oak wood effect tiles for sale to add a touch of taste and personality to your house now!
In addition, gorgeous oak tiles and wood effect tiles are available at Hanseceramictile shop. If you are looking for oak tiles or wood effect tiles designs, you are at the right place! Welcome to buy floor tiles online from China Hanse!
Hanse - the professional Foshan China oak tile manufacturer & supplier will continuously wok on improving the designs of our oak tiles to ensure that you get the best import oak tile products for your project!
Related Search
What Is Oak Wood Tile?
Oak wood effect tile is a common kind of wood tile. With the development of society, oak wood effect tile is also loved by the masses due to its' natural grain and comfortable texture. At the same time, the oak wood like tile is hot-selling in the market recently. In fact, it is a ceramic or porcelain wood tile made of oak after processing. Because of different planting locations, different sunshine supplement and other factors, the color of wood is also very different. The floor or wall made of oak has distinct mountain wood grain. The products are highly decorative and can be matched with various styles of decoration. The ceramic/porcelain tiles that look like oak wood are the closest you'll get to achieving an authentic wood flooring look! With their realistic wood effect design, the oak wood look tiles designs are perfect for creating a soothing base for a stylish and relaxing spa-styled bathroom, bedroom or living area.
See All Oak Wood Effect Tiles Products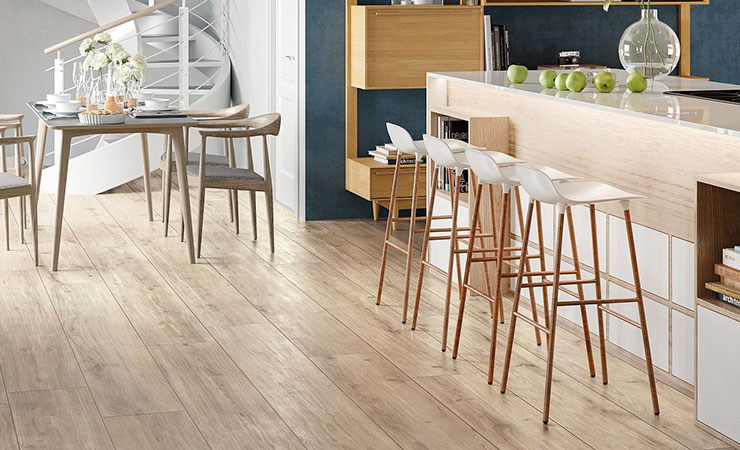 Why Choose Oak Wood Effect Tiles?
Wood Style Flooring. If you love the look of natural wood but also want to take advantage of all the practical benefits of an engineered product, these Oak Wood Effect Porcelain Tiles are the perfect option. Not only do they have a genuine wood style in terms of appearance but the texture and matt finish also creates an authentic feel.
Durable Porcelain Tiles. Not only are these tiles extremely stylish but they also have the durability to match. These hard wearing ceramic/porcelain oak wood tiles are suitable for high traffic areas so it is therefore no surprise that they are sought after for busy public spaces including shopping centres and airports.
What's Special About Oak Wood Look Tiles?
Lifelike wood effect design
Grooved, textured surface with raised knots
Harder to scratch and stain than natural wood
Unlike real wood, they don't require sealing, etc
Easier to clean than natural wood
Ideal for bathroom, conservatory, kitchen and living room
Naturalistic matt finish
Solid texture, firm structure, long service life
Excellent toughness, can be processed into a variety of bending shapes according to requirements, ideal for walls and floors
On trend and fashionable
Low water absorption, resistant to corrosion, high strength
Environment friendly and no pollution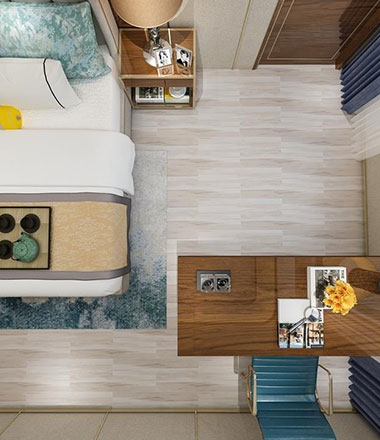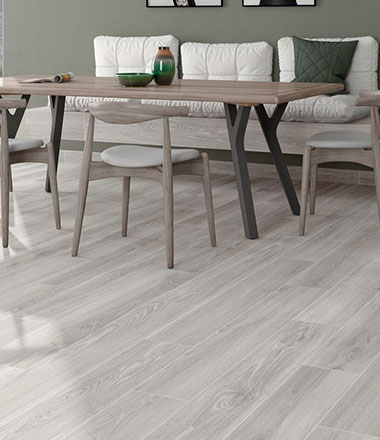 How To Clean & Maintain Oak Wood Effect Tiles Flooring?
The most direct way is to clean the oak wood grain tile with water and standard neutral detergent. Soap water and a small amount of ammonia water can polish the tiles to a bright luster.
The special cleaner can be used to clean the stain of oak wood look tile floor. If there are stubborn stains on the tile surface that are difficult to remove, acid or alkaline water, organic solvent and other cleaners can be used to remove the stains on the tile surface.
Choose to wax the oak wood ceramic/porcelain tile. Wax the tile with oak wood effect regularly and keep it for a long time. The time interval is 2-3 months. Waxing the floor should be like wiping the floor. It's better to dip the cloth with wax , and then wipe a piece of floor in front of you.
Oak Wood Look Tiles For Sale – China Wholesale Vendor Of Wood Like Tile
For bringing the warm tones of wood effect to your wall or floor, Hanseceramictile company manufactures large selection of ceramic/porcelain oak wood look tiles. Available in a wide variety of designs and colors (such as light oak wood effect tile, white oak effect tile, brown and more), natural and simple patterns, with advantages of warm winter and cool summer, good stability. Perfect in any room from living room to bathroom. The unique variation in every porcelain and ceramic tile with wood effect oak helps to create a luxury statement.
Add warmth and texture to your home with Hanse stunning range of oak wood effect wall & floor tiles! All the natural beauty, look and texture of an oak wood like floor without any of the hassles! With these fantastic wood effect porcelain floor tiles you can have the new timber floor look every day for a lifetime as they will not scratch or mark in any way.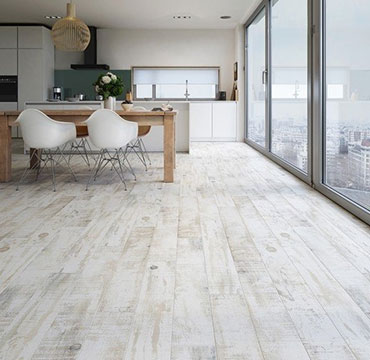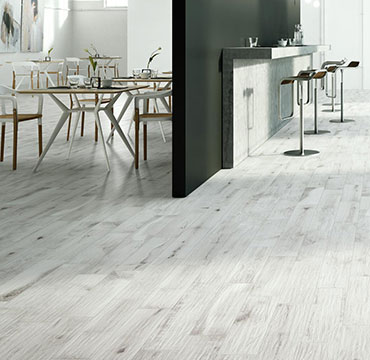 Why Choose Oak Wood Effect Tiles Rather Than Natural Oak Wood Tiles?
Oak Wood Effect Tiles have many advantages over Natural Oak Wooden Floors. They're more durable than real wood, and they're easier to maintain! They're ideal for use with electric underfloor heating and are better for the environment - trees are saved by using engineered wood effect ceramic floor tiles over real trees.
Is It Better To Install Marble Tile Or Oak Wood Look Tiles In Your House?
In most home decoration, the bedroom always decorated with wood effect tiles, because that will be warm, do not flood tide, you can walk on the floor barefoot, more convenient. And the kitchen decorated with marble tiles floor, because the kitchen is easy to get oiled. Oak wood tiles and marble tiles are easier to clean. And when it comes to the living room, it will be decided according to your living conditions, some will choose marble or granite tiles, you can also choose the wood tile. The living room with ceramic marble tile floor will show colder, harder. It's better to install oak wood like floor at home.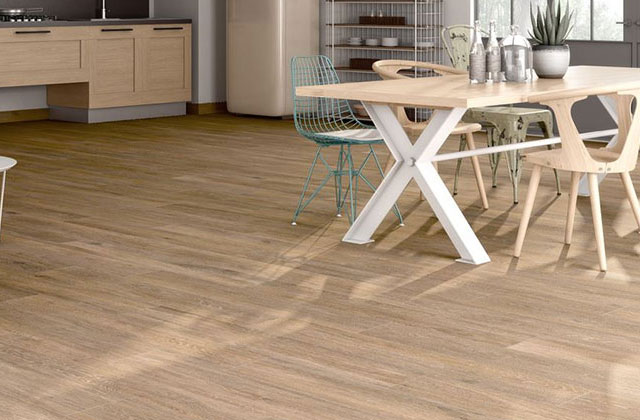 Other Wood Tiles
Hot Products